WETSUS x Campus Fryslân
| | |
| --- | --- |
| Date: | 01 June 2021 |
| Author: | Sinead Walsh |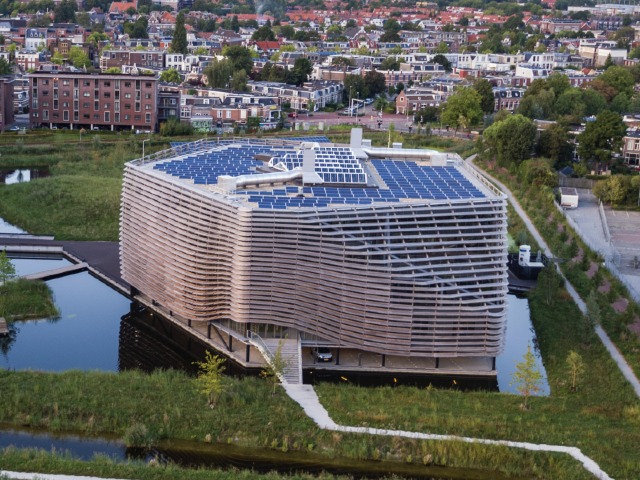 During the Month of March Campus Fryslân and WETSUS hosted a Business Development Course. This course helps to bridge a general gap and tends to exist between academia and industry. I really enjoyed the concept of this course as it paired a PhD student of WETSUS, who has done research on some issue and has a product idea, with us as a student of Sustainable Entrepreneurship. They bring the business concept, we bring the business know-how. This Business Development Course took place online over the course of four weeks and there was a prize of €2000 to be won at the end of it for the team with the best or most developed business case.
Even though unfortunately, I did not win, I am going to tell you about the idea of the team who did win. This team comprised of Denise Speck, from Campus Fryslân, and Chris Schott from WETSUS. Their business was called ReFarm.
The agricultural sector in The Netherlands is one of the most developed in the world but still faces challenges implementing sustainable practices. To satisfy increasing sustainability demands, the Dutch government sets strict regulations to reduce emissions and pollution on farms. Often, farms need to be renovated or redesigned to comply with the measures which are a financial burden for farmers. Farmers were troubled with more upcoming challenges and felt underappreciated. The farmers' frustration resulted in the recent farmer protests all over The Netherlands.
Livestock manure is one major cause of emissions in agriculture. While the manure is stored under the stable, gasses can escape, and during manure application on soils, nutrients can run off. Although manure contains plenty of nutrients, like phosphorus and nitrogen, and organic matter which is needed on agricultural soils, current farming practices require more predictability. Therefore, artificial fertiliser from overseas are bought at high environmental and increasing economical expenses.
ReFARM wants to help farmers to farm more circularly and to produce the food of tomorrow more sustainably. With its focus on the sustainability principle "waste = resource", ReFARM's patented technology helps farmers to reduce emissions and pollution while recovering valuable resources from waste. The ReFARM process avoids emissions by excluding storage and treating fresh manure directly in a bioreactor. Thereby, fresh manure is converted into biogas while organic matter, phosphorus, and nitrogen are split into separate streams. The separated streams have consistent quality, improving their fertilisation predictability and enable precise fertilisation with resources from manure. Additionally, farmers can reduce costs for artificial fertilisers, and sell nutrient surpluses on the market to ultimately close the loop of nutrient recovery. As a consequence, livestock waste is no longer treated as a costly burden to farmers but becomes a valuable resource for sustainable farming.
Would you like to take part in such a Business Development Course?
About the author
Sinead Walsh
Hey there! My name is Sinead Walsh. I grew up in Ireland and I'm in the process of figuring out life as an international student in the Netherlands. Aside from an interest in politics and the environment, I am currently studying an MSc in Sustainable Entrepreneurship at Campus Fryslân. You'll see me around the campus almost daily so don't be afraid to come up for a chat any time!