Voice Technology students about living and studying in Leeuwarden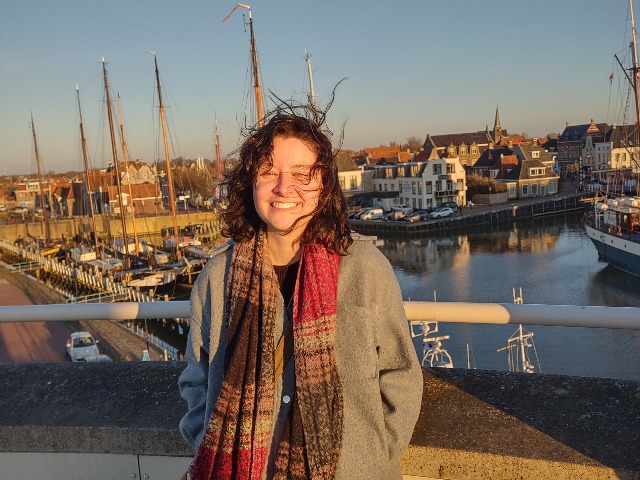 Tatsu Matsushima from Japan and Sarah Faste from the US are international students who study MSc Voice Technology at Campus Fryslân. Learn about their experience living at the new place and studying the programme.
1. Where are you from and how has your living situation changed after moving to the Netherlands?
Tatsu: I am from Japan, Tokyo and before coming here I was doing an internship on a business side of the e-tech company that was building a medical product and I was a part of business implementation team, and then I moved to Leeuwarden to do my Master.
Sarah: I am from the United States, more specifically from the state of Minnesota. Right before moving to Leeuwarden I stayed with my parents, but I currently live in an apartment with 3 other roommates. (Moving from one continent to another is a lot of work and stress, but it's definitely worth the experience.)
2. What persuaded you to take the decision to move to another place for your Master's?
Tatsu: I was looking for some Masters in AI, especially with the focus on speech processing and speech AI. To find the best option I listed all possible Masters I could do and compared what I could learn from each. And I saw that this Master was very attractive to me because it was very specifically focused on voice technology and I actually wanted to work with speech recognition and speech synthesis. I didn't choose the Master because of the location, I was only looking at the subjects I can learn, and so the question of studying in Leeuwarden came later. Like, okay, the Master is based in Leeuwarden and that's where I'm going to be.
Sarah: Several factors really influenced my decision to move abroad, but two main ones really stick out. First, my current job wasn't paying enough to support myself long term. Second, my Bachelor's degree and field of interest (language and linguistics) was going to require a Master's in order to pursue a full career. So I made the decision to study a Master's program, but I knew I wanted to do it abroad. In my Bachelor's degree I studied abroad in Spain and Mexico and absolutely loved it, so I wanted the chance to do it again. Not only is going abroad a much more affordable option compared to the US, but for me it was also an opportunity to see somewhere new, experience a different culture, and learn about local languages like Frisian.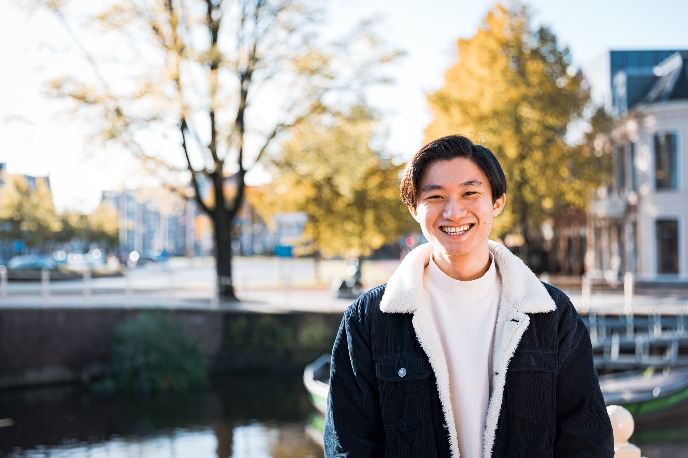 3. What is your favourite place in Leeuwarden?

Tatsu: In general I like the Netherlands because of the architecture and all the canals in the city, that's also the case in Leeuwarden. I like to sit next to the canals or in the park next to the water. And of course another positive aspect connected to Leeuwarden are people I met in the class, they are really great.
Sarah: I don't know if I have an exact favorite place in Leeuwarden, but I really enjoy parts of my commute. I walk through a neighborhood everyday and the combination of the old buildings and cats sleeping in the windows is so peaceful. I think Leeuwarden has surprised me positively by the little hidden gems. The cat cafe, the international groceries, and the nature museum are all great places to try, and I have great memories of the LUNA light festival in the fall. Despite the pouring rain it's one of my favorite memories of the city.
4. What is the most exciting part of your Master's?
Tatsu: The most exciting part is the content, because the subjects we cover are the ones I wanted to learn about in depth. It is also true that the Master requires a lot of self-study to fully understand the topic. But I really enjoy learning about it and although it's not easy I feel I'm doing okay.
Sarah: Personally, I have a lot more options available to me because I studied a masters degree. It's opened up the doors for me to use my previous knowledge with my new knowledge and have a lot more career opportunities. However, the thing that's made this all worth it is the friends I've made here, both in my program and outside it. I think a lot of people say that when they go abroad, but it's absolutely true. The friends I've met here have made it all worth the stress of immigration, homesickness, and studies.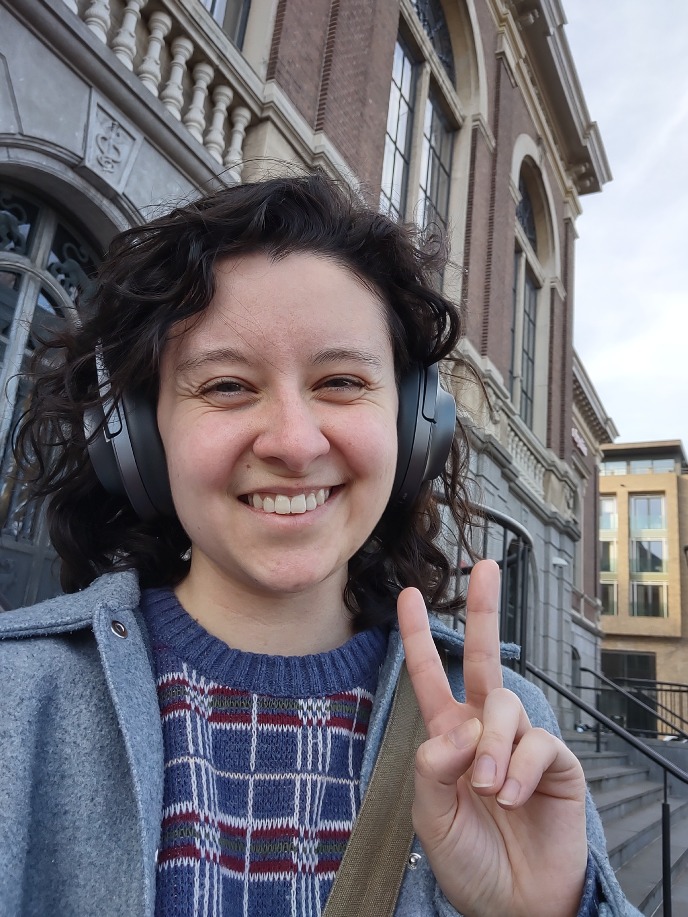 5. How can location influence the narrative of your education?
Tatsu: I have an opportunity to meet many international people in every class and it is enhancing my education. Because we have so different backgrounds we complement each other's knowledge. If I decided to stay in Japan I would have missed on this enriching international dynamic.
Sarah: It's been really interesting to be in the Dutch education system, and to see how Dutch culture can shape education practices and dynamics. In our particular program (Voice Technology) we got the opportunity to talk a little bit about Frisian in the context of our field. Part of what we study is how we can use technology to preserve, document, or teach minority languages. It's been really interesting to consider Frisian in this equation and how we can apply this to other minority languages. The style and structure of education is not very different from back home in Minnesota, but it is really interesting to see different ways to approach problems or communicate with others compared to the US. I think being abroad is a great way to challenge those approaches and consider something different.
Learn more about MSc Voice Technology!