Top Tips to Make your Student Room in Leeuwarden Feel like Home
| | |
| --- | --- |
| Date: | 15 June 2020 |
| Author: | Sinead Walsh |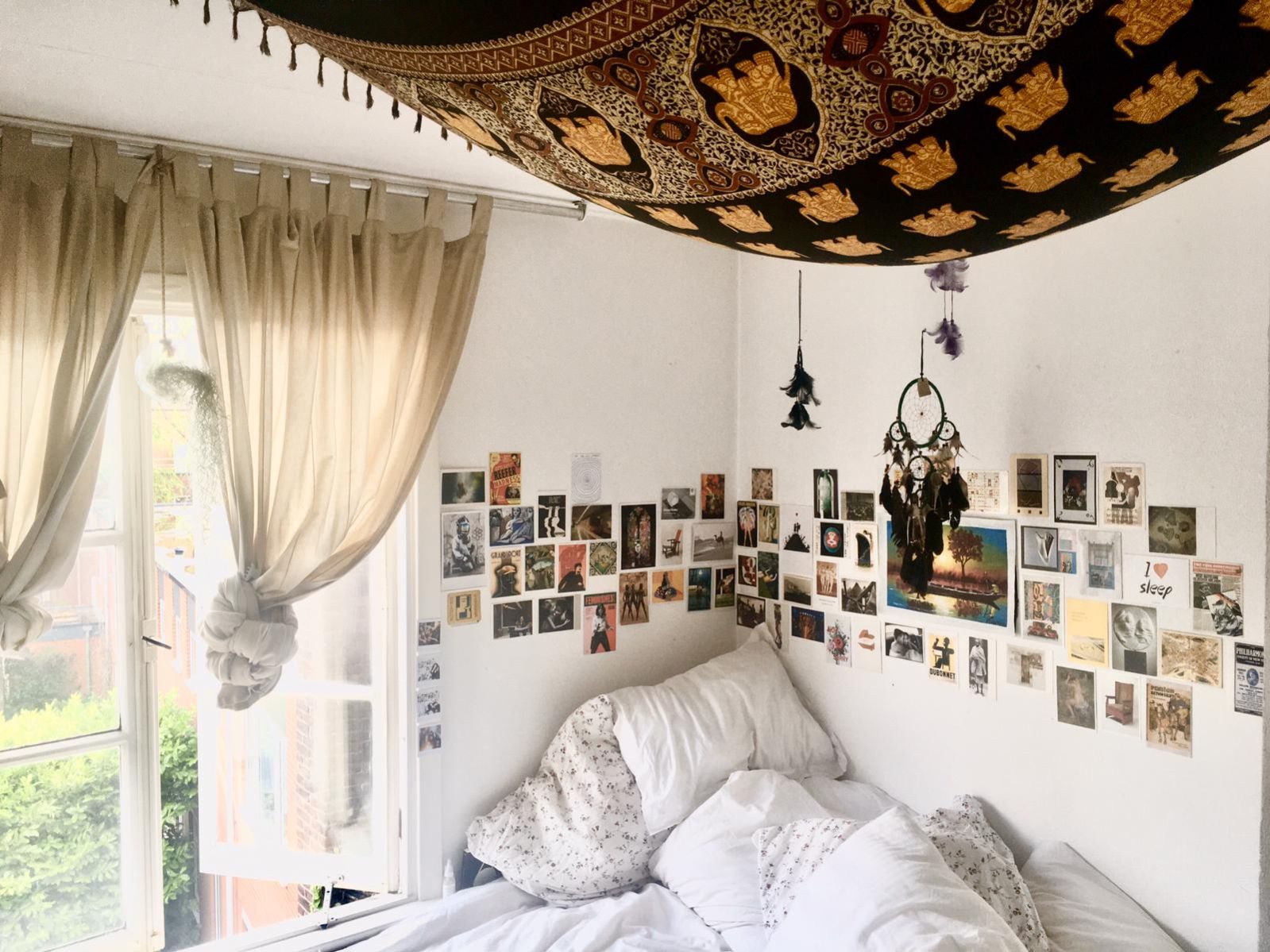 As the saying goes, home is where the heart is and I find this to be very true especially when it comes to student rooms. It's often unlikely that you will spend more than one or two years in the same room so it's important to know how to make whatever space that you live in feel a little more like home. In the past five years, I have lived in four different locations, thus, I've learned a thing or two about how to make a seemingly plain room feel cosy and welcoming.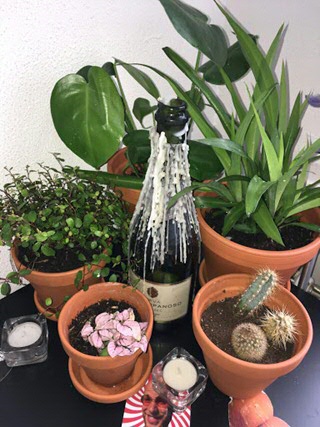 Plants
One of my favourite things is to have many plants in my room. Recently I bought this box from Plantje.nl , called Green Crush Box. Due to COVID-19, many plants have the potential to be dumped because they couldn't be sold due to gardening shops being closed. This box is a combination of 8-12 different house plants that you can save from being dumped! The Green Crush Box gets its name from the fact that these are plants that are no longer wanted because they're slightly bruised or damage. I bought one of these boxes myself and I swear, they were barely damaged. Aside from that, you can pick up plants at a multitude of places, including De Groene Apotheek or Intratuin [webpages are in Dutch], which are both based locally in Leeuwarden.
Posters & Postcards
You can collect cool posters from all sorts of places. Many of the posters I have in my room are from different music events and things that happen throughout the city and country. Postcards might sound a bit random but you can find really cool postcards in so many places, vintage shops, museums, even in some bars/restaurants. Some of the postcards that I have on my wall are from the Banksy exhibit in the MOCO Museum, Amsterdam, others are from PLONS!, an International Short Documentary Film Festival that takes place in Leeuwarden you can find postcards all over the place really. A map can also be a nice centrepiece for your bedroom. You can pinpoint and/or attach photos to the places that you've been on the map, and, on top of that, you always have a topic of conversation or point of reference.
Lighting
The lighting of a room can make a massive difference to the atmosphere of that room. Personally, I prefer smaller softer lighting over large bright lighting. Fairylights is a student-room classic, with those, even the most barren of rooms can be made gezellig . Personally, one of my preferred forms of lighting in my bedroom is candles. I have up-cycled a prosecco bottle or two by making them into candle holders. However, if you'd like to spend a bit more money on a "feature" lighting piece in your room I would advise towards investing in an interesting neon light. I have one in my room that says "Cocktails & Dreams" and it's one of my most favourite things I own.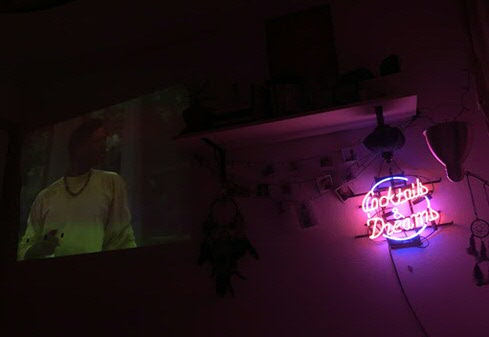 Polaroids
I love taking pictures but more often than not, these photos never see the light of day other than the photo album on my phone. This is why I bought a second-hand Polaroid Spectra camera from Marktplaats. I wanted the photos I took to be one-of-a-kind and to be printed, especially because, these days we end with the hundreds of photos on our phones and never end up doing anything with them. I have three different instant cameras so, you can tell I am a little obsessed. I have a Polaroid Spectra, a Fujifilm Instax Mini9 and my favourite one, the Fujifilm SQ-10. This one is probably the best one I own because you can zoom and edit prior to printing them so you don't waste any film.
Textures
Student rooms can, more often than not, look pretty bland. By simply adding a nice carpet or some pillows it can really make a room much more gezellig . Curtains may seem unnecessary but they can add a nice touch to your student room. If you don't want to be conventional you can also go with a mandala instead. I have one hanging off my ceiling as a makeshift lampshade. I think it depends a lot on the person but I like a lot of pillows in my bed, I think I have around twelve, but not everyone likes to sleep in a cloud! Additionally, if you want to pick up some alternative pieces of furniture for your room you can always check out the Recycle Boulevard or other thrift shops throughout Leeuwarden. You never know, you might find something old that has a story to inspire you from The Upcycle Collection!
Do you have any other cool tips on how you have decorated your student room? Let us know and send us some pictures on Facebook or Instagram!
About the author
Sinead Walsh
Hey there! My name is Sinead Walsh. I grew up in Ireland and I'm in the process of figuring out life as an international student in the Netherlands. Aside from an interest in politics and the environment, I am currently studying an MSc in Sustainable Entrepreneurship at Campus Fryslân. You'll see me around the campus almost daily so don't be afraid to come up for a chat any time!