Top Tips for Finding Housing in Leeuwarden
| | |
| --- | --- |
| Date: | 03 March 2020 |
| Author: | Sinead Walsh |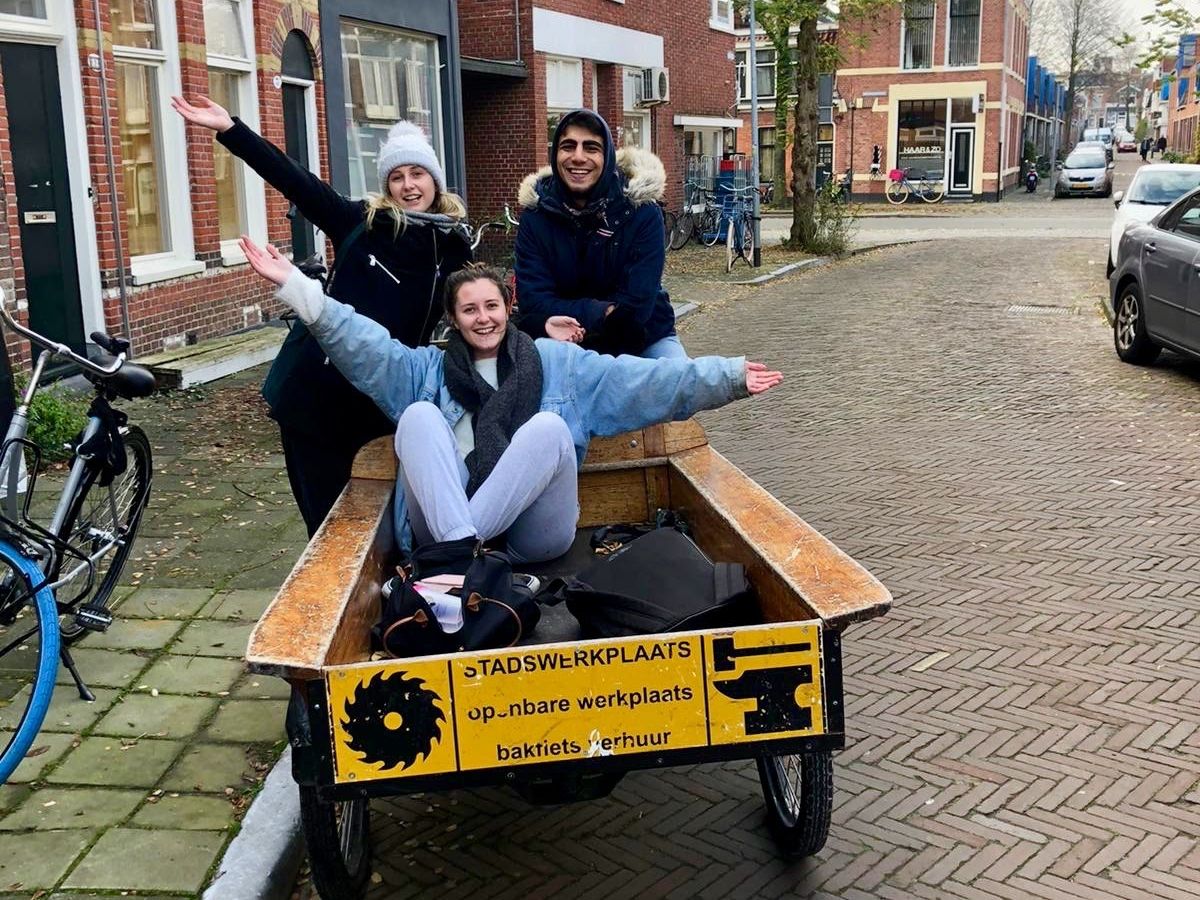 Every major city in the world, from Shanghai to New York, is currently facing a housing shortage. This is a well known worldwide fact. Lucky for you Leeuwarden isn't as overpopulated as Shanghai or New York City so it should be a little easier. In order to try to make it easier for you I've outlined some housing lessons that I have learned while searching for housing throughout my still ongoing student years.
Start Early
This is always key when you are searching for housing in any student city. Demand is always high especially around September. I would strongly advise you to apply for your programme as early as possible. Most programmes have a rolling application process, which means that even though the deadline for your application is in May if you hand in your application in February, you may know in six weeks or so whether you're in or not! The earlier you apply for your programme, the earlier you will be accepted and thus, the earlier you can start to look for housing. If you are one of the early birds then you may be able to bag yourself a room either at Student Stay or Markt 058. Both are on the more expensive side so may not be suitable for a full bachelors degree but may suit you well for a one year masters degree.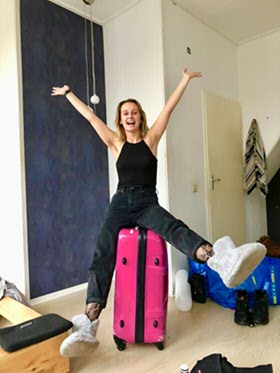 Check Out websites
There is a whole host of websites that you can check out, some of which are in English and some of which are in Dutch. One in particular that I have heard is very good is Kamernet. You can create a premium account on Kamernet which will cost you €21 for a period of fifteen days and €34 for a period of one month. However, make sure that you cancel your subscription after the set period of time because the money will be taken automatically otherwise. Other websites you can check out include Pararius or Funda both of which have housing offers in English.
Join Facebook Groups
Surprisingly, Facebook is how a lot of people in NL find housing. Have a look at Facebook groups such as Leeuwarden Housing Market or Room Rent Leeuwarden. When you join or are planning to post into these housing groups be sure to tell people what you're going to study and you may even meet people from your program. That is how I made my very first friend in my Bachelor degree, we met in a Facebook housing group. When you are searching for a room in these groups you have to be really quick in order to receive a response because the rooms get snapped up very fast. TIP: organise the group from new-old instead of the default settings which orders the posts by relevance.
Call Agencies
Another good idea is to call agencies in Leeuwarden. I don't know about you but I often prefer talking to someone who is there in the city and can give me good advice as to what to do or even areas in the city that I should be searching within. There are a lot of different agencies that you can call just be careful because not all rental agencies like to cater to students. Some friends of mine found housing through agencies such as Maxx, House Rent Leeuwarden or Rotsvast.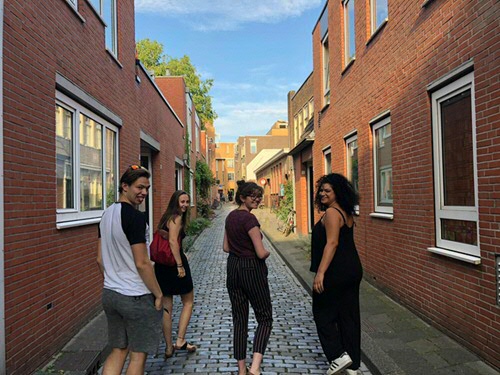 Do your Googles
If you're confused, google it! Have a look at different university or municipality websites which can often be full of advice as to how and where to find student housing in the city. There are probably many blogs just like this one which may have some tips and tricks for you as to how to make your way around the housing market in a country you don't know, in a language you don't understand. Don't be afraid to ask for help, students can be very helpful especially to each other because we understand the struggle.
Be Persistent
Never give up. It can become very frustrating looking for housing, especially if you've been at it a couple of weeks now and you'll still have had no luck. Don't be disheartened if you send a bunch of Facebook messages and no one replies. Try to think of it from their perspective too, for one room people often receive 100+ messages. They cannot possibly reply to all of them. Try not to worry you'll get there in the end.
Be Careful
There are scams present in every city no matter where it's located. You may come across these on Facebook or other housing platforms so you must always be careful and only rent from trusted organisations. These may seem like obvious tips but make sure that you never pay for a room before you or someone you know has gone to see it. If you don't live in the Netherlands and cannot afford to come here to look at the room, maybe you can get in contact with someone from your country who is already studying here. The diaspora communities in the Netherlands are big and students are always willing to help other students when we're stuck, housing-wise or other-wise.
About the author
Sinead Walsh
Hey there! My name is Sinead Walsh. I grew up in Ireland and I'm in the process of figuring out life as an international student in the Netherlands. Aside from an interest in politics and the environment, I am currently studying an MSc in Sustainable Entrepreneurship at Campus Fryslan. You'll see me around the campus almost daily so don't be afraid to come up for a chat any time!