Things I Wish I Knew Before Moving to NL
| | |
| --- | --- |
| Date: | 28 July 2020 |
| Author: | Sinead Walsh |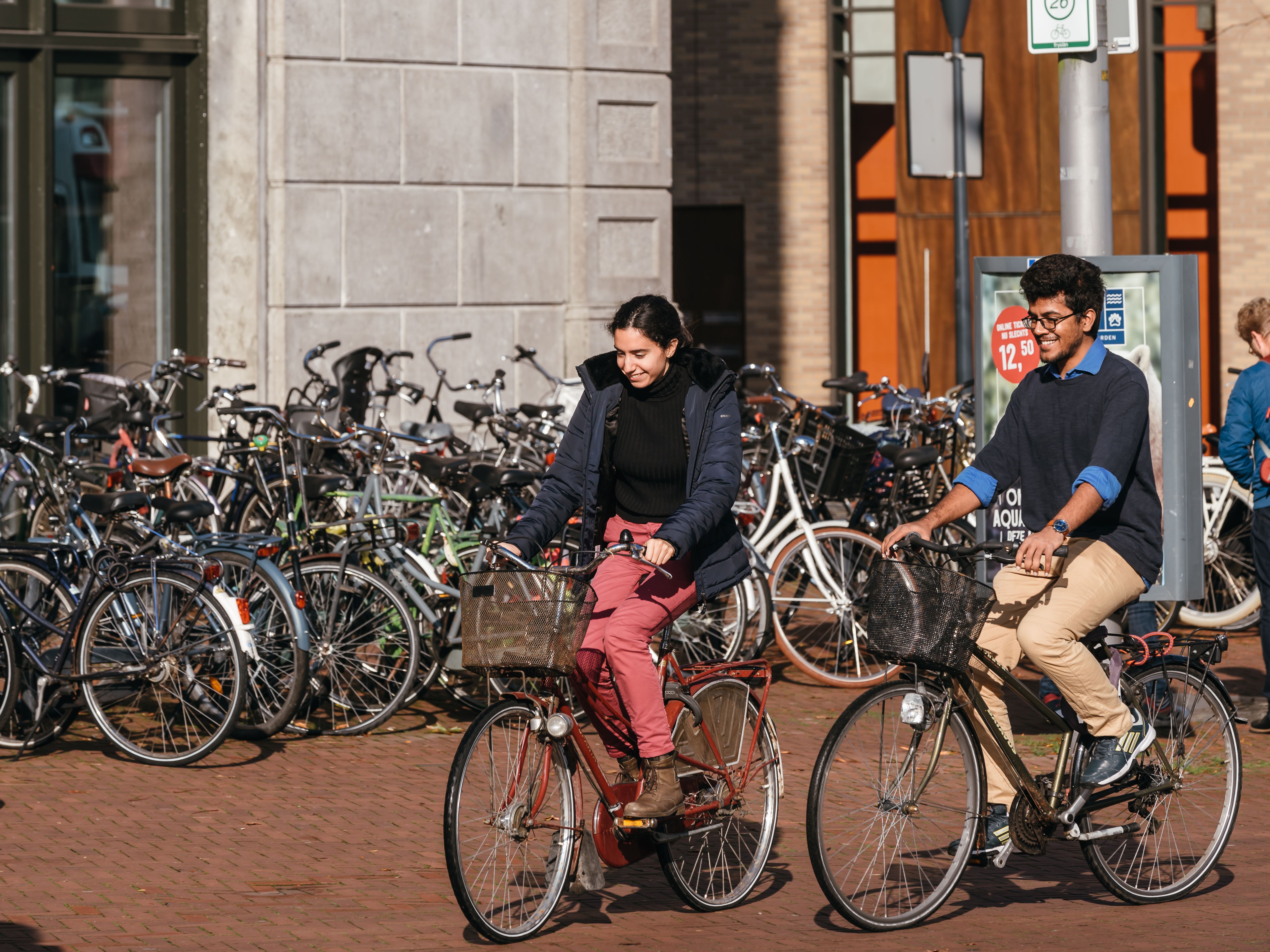 What practical matters should you consider when you move to another country for your studies? Sinead created a list of all the things she wished she knew before moving to the Netherlands: from health insurances to banking systems and travelling options. Read all of Sinead's tips in this blog!
What on Earth is a BSN?
Your BSN [burgerservicenummer] is your social security number. When you arrive in the Netherlands, it will be necessary to register at your local municipality. In order to do this, you will need; your passport or ID card (not a driving license), a rental contract, a certified copy of your birth certificate, residents permit (if you have one) and perhaps proof of your university enrollment. Once you register at the city hall you will recieve your BSN on a certificate in the mail. Be sure to keep this in a safe place or take a copy of it because they only give you one for free. Once you have a BSN it is possible to get a job, open a bank account and other things like this that may be necessary when moving to a new country.
What do I need a Digi-ID for?
So after you have got your BSN it is then possible for you to register for a Digi-ID. Your Digi-ID is very important and very useful as if you want to get any loans or grants from the Dutch government you will need to log into your Digi-ID. It's also important to know that if you forget your username or password for your Digi-ID, you cannot set a new one, you have to get a whole new Digi-ID and activate it. An example of loans or grants that you can receive is a tuition fee loan, zorgtoeslag [health insurance grant], huurtoeslag [housing grant] and studentenreisproduct [free student travel].
How to get a Digi-ID:
On the first page, fill in your personal details like your BSN, date of birth, postcode, and so on.

Then, choose a username and password. Don't forget it, because then you'll need to reapply.

You will get an email validation.

Then, you will receive a letter with the final activation code.

Activate your Digi-ID

within 20 days.
If you decide to get a job you will need health insurance
Yes, even if you have insurance in your own country, you will still need Dutch health insurance if you are working. There is a law in the Netherlands that every working individual must have health insurance, however, seen as you are a student and theoretically cannot afford to pay for health insurance on top of everything else the government will give you a grant towards this. As mentioned before, this grant is called zorgtoeslag and it is very easy to apply for once you have a BSN and a Digi-ID. When you do register for the zorgtoeslag, it is given to you quarterly in three-month instalments so make sure you save that money for when your health insurance is due each month.
Bikes are a way of life
In the Netherlands, a bike is not simply a means of transportation, it is a way of life. Even after living here for five years, what the Dutch are capable of on bikes never ceases to amaze me. Need to move house? No problem, we have a bike for that. Need to pick up some friends? No problem we have a bike for that. I have seen everything you can imagine on a bicycle from a dad picking up his three kids from school and all hopping onto one bike to a girl cycling around while holding a parrot on her hand.
The wind will always blow against you
Speaking of cycling, there's one thing that someone said at my Welcoming Ceremony back in 2015 that always stuck with me, "no matter what direction you cycle the wind will always be blowing against you". To this day, truer words have never been spoken. The wind in the Netherlands is unlike anywhere I've ever been, although now it makes more sense to me as to why they're famous for windmills. Even if the weather looks okay from the inside, always check the wind!
Health System
In general, you go to your General practitioner [GP] for everything. In Dutch, your GP is called Huisarts. If you have a European Health Insurance Card [EHIC] you are usually able to attend the doctor for free. When you arrive in the Netherlands you should register at a local GP. More often than not, this will have to be within a certain postcode district. Once you register at a GP it will be easier to make appointments and get whatever treatments or additional help that you may need. How to find a GP you may ask? Well, to search for a local doctor, go to the Doctena website and enter your location. Or you can visit your Gemeentehuis [town/city hall] and ask for a gemeentegids [a booklet issued by your municipality containing information about doctors, sports groups, etc.], which will have a list of all the local GPs. There is also a listing in the Yellow Pages [Gouden Gids] under Artsen - Huisartsen.
Banking System
Opening a Dutch bank account will make your life a whole lot easier. It may seem like a very strange thing to like about a country but the Dutch have a very good banking system. Almost everything is done online or through your phone. Personally, I am with ING Bank who I find to be the most convenient. This is because you do not need a BSN in order to first open an account with them, however, you need to give it to them within 1-2 weeks of you opening the account. Additionally, ING Bank does not have a card reader but your phone and phone number are the card reader, thus, your card reader is always with you which I must say, is very handy! However, I have been told that ABN AMRO and Bunq are the banks with the most comprehensive information in English. When opening a bank account you will probably need to bring your Passport [many banks don't accept a non-Dutch drivers license as a form of ID], proof of address [i.e. rental contract] and you residence permit if you come from outside the EU.
Travelling System
NS [Nederlandse Spoorwegen] is the national train service in the Netherlands. It is relatively expensive to travel throughout the country via train. However, you can often find different deals on websites such as Treinreiziger.nl. Another thing that you can do to make travelling a bit cheaper is to get an OV-Card [OV-Chipkaart in Dutch]. You can add various "products" to your OV-Card that, for example, gives you a discount when you travel at off-peak times. Another train company that can be used is Arriva, who run the trains between Leeuwarden and Groningen where the main campus of the university is located. Furthermore, if trains don't tickle your fancy [or your wallet] you can always get the bus. Flixbus is a company that often has cheap deals between various cities across Europe and within the Netherlands.
I hope these tips will help you to better understand what it is like to move to the Netherlands and help you to be a bit more prepared for your departure. If you would like to know more you can contact us via email at cf-comm rug.nl and we are happy to answer any and all questions that you may have.
About the author
Sinead Walsh
Hey there! My name is Sinead Walsh. I grew up in Ireland and I'm in the process of figuring out life as an international student in the Netherlands. Aside from an interest in politics and the environment, I am currently studying an MSc in Sustainable Entrepreneurship at Campus Fryslân. You'll see me around the campus almost daily so don't be afraid to come up for a chat any time!