The Women of CF: Jelske Dijkstra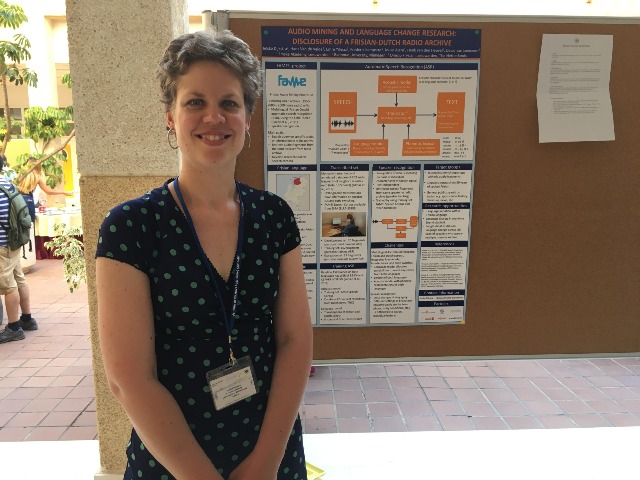 What are you doing at CF and how did you end up here?
I work within the MSc Voice Technology programme as one of the developers of the programme and from September onwards as a teacher. Furthermore, I am one of the members of the Board of Examiners of Campus Fryslân. After co-organizing a symposium on digital technologies for minority languages together with Matt, he told me about his plans to develop a MSc in Voice Technology and asked whether I was interested in helping him.
What do you like most about your work at CF?
I like the diversity in tasks. One moment you are meeting prospective students and/or answering their questions, the other moment you are working on topics related to the Board of Examiners or writing your course book. It is a nice combination of working on details to having an overview of the whole Voice Technology programme.
Who inspires you?
I admire strong and powerful women, such as Ellen Johnson Sirleaf, former president of Liberia. She was the first elected female head of state in Africa.
What advice would you give to your student self?
1. Studying doesn't stop after graduation, but you continue developing yourself (lifelong learning).
2. Live your dreams now, don't put your dreams on hold for too long.
How do you deal with being a woman in a man's world/industry?
Actually the majority of the development team of the MSc Voice Technology exists of females, so I don't really experience it as a man's world, at least not at Campus Fryslân. This is probably an exception, since even though the number of women in voice tech has increased a lot during the last decade, men are still in the majority within the voice tech industry.