The women of CF: Engelien Reitsma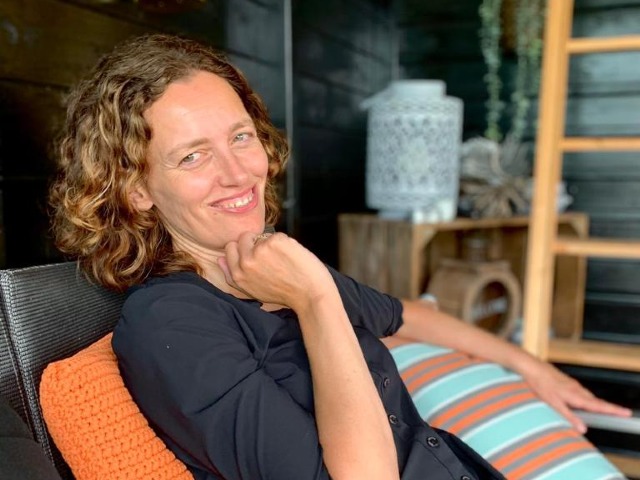 Next in the Women of CF blog series is Engelien Reitsma. Engelien works as the manager in marketing, communication & international affairs at Campus Fryslân. In this blog, she talks about her work, sources of inspiration, student life and diversity.
What are you doing at Campus Fryslân and how did you end up here?
I am one of the co-builders of Campus Fryslân and together with a dedicated team of professionals responsible for marketing, communications and international affairs. In the year 2017, I applied for this position at UG/CF, because I believe our faculty is of great importance for the world we are living in, and it can be such an inspiring place for both students and staff. Contributing to the CF community is in many ways very rewarding. The most fun part of my work is that the unexpected is always nearby, just as opportunities, which requires a daily cocktail of entrepreneurship, flexibility, enthusiasm, resilience, craftsmanship, collaboration and creativity.
Who inspires you?
There is not just one person who inspires me, inspiring persons are literally everywhere around. Try it for yourself: pick a day and look for something inspirational in every person you meet. You might be surprised, it can teach you something about the other person and yourself as well. But if I have to give you a name…. One of the persons just around the corner, her office is below mine, is my wise colleague Anne Beaulieu who once told me: 'strong women support each other'. Anne is smart, so ever since that day I stick to this.
What advice would you give to your student self?
A piece of advice to my student self would be to have trust in the future lying ahead and to go with the flow even when life is not a beach. My secondary school was a bumpy ride, but that changed once I started studying, and I became hyper focused on my career path. Quite ridiculously if you ask me now, because no one asks me nowadays what my side jobs were back then, or how hard I worked to get the internship I thought would benefit my career best. And in the meantime I missed out on almost all holidays, such a pity.
How do you deal with being a woman in a man's world/industry?
Well, I have to admit that before starting at Campus Fryslân I never considered myself as a woman being in a man's world. Maybe it's because I take my share of the space anyway and consider men to be in my woman's world! :-) I do embrace diversity however in the broadest sense of the word, in gender but also in religion, race, age, ethnicity, sexual orientation, education or anything else you can think of. Overthinking this, maybe we can take Anne's wisdom even a bit further: 'strong people support another'.