The women of CF: Berfu Unal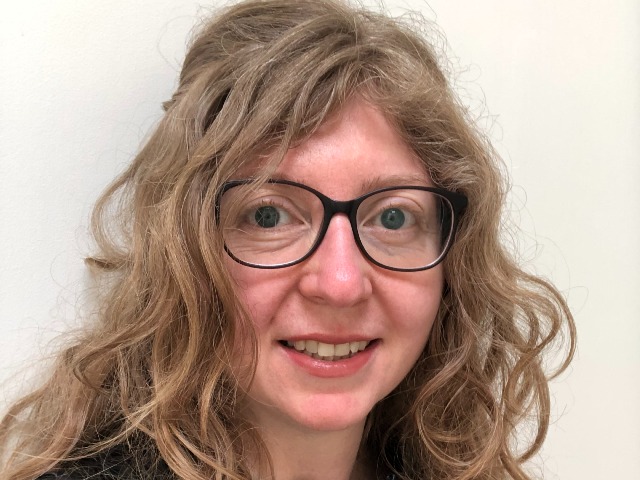 What are you doing at CF and how did you end up here?
I am an Assistant Professor of Social Psychology at the CF. I work as a lecturer and researcher. I used to work at the Behavioural and Social Sciences Faculty. I was invited to help develop the psychology curriculum of the UCF for the accreditation process in 2017. That is how I found out about University College Fryslân and its ambitions. Throughout the accreditation process I very much enjoyed the experience of being a part of this exciting development. The interdisciplinary curriculum, the focus on theory-based applications and collaborating with societal partners via living labs appealed a lot to me. I also liked the fact that the team was very international and innovative. Hence, when they had a vacancy next year for a psychologist, I did not think twice and applied! I am so happy that it worked out, and I ended up here in Campus Fryslân.
What do you like most about your work at CF?
The CF-community as a whole. Notably, the diversity of our team is very precious to me. In addition, being close with so many students and knowing most of them by name. This is getting more difficult by the day with increasing student numbers, but I do my best! I also adore our small-scale teaching environment which allows room for a lot of interaction. It is a very fulfilling experience and I surely enjoy it more than giving a lecture to 200 people sitting quietly.
Who inspires you?
Many people on different levels. This may surprise some people, but I am inspired by Grace and Frankie (lol) from the Netflix TV show. Not because I want to divorce my husband but honestly if I could be like them at the age of 70, that would be a great achievement. Workwise I am currently inspired a lot by our dear Sepideh who is one of the most creative and talented teachers I've seen. She comes up with all kinds of innovative ideas which inspires me for my own teaching. Oh as for cooking, I usually check Yotam Ottolenghi's books when I need some inspiration. They are the best!
What advice would you give to your student self?
"Don't be shy to share your opinion". One positive influence of the Dutch study and work environment on me was to realize that all opinions matter, and it is good to share your perspective. It can be surprising to hear for my students perhaps but although I consider myself to be an extravert, I was not really keen on saying much in class when I was a student. That is because I come from a country with a more hierarchical culture, which also finds its way in the classroom. Maybe this was even more so in my childhood that the teachers were to be somewhat feared. Over time this can fiddle with your willingness to share your true opinion. Moving to the Netherlands had a positive influence on me in that sense and I can only encourage all my students not to doubt themselves and bring in diverse perspectives to the classroom.
How do you deal with being a woman in a man's world/industry?
Being a psychologist, I have to say that my world was always more female dominated. Not surprisingly though, when you look at the higher up positions, you might still see more male professors – or let's say male professors might get to the professorship positions faster. My PhD supervisor, Linda Steg, is one of the most successful researchers out there. I've learnt a lot from her in how to deal with barriers: you should keep up the good work and keep making your point rather than sinking into the hole of "learned helplessness". Persistence is important! Unfortunately even in the most diverse environments, it might be difficult to change the habitual way of thinking. Sometimes people could automatically give a response without realizing that it might come across as misogynistic. I have had this experience with regard to questions about pregnancy or workload. Luckily, we have a nice work culture in place where students and colleagues often correct each other and can explain why certain logic does not have a place in a diverse community. Discussing these issues and bringing it up to the attention of everyone helps a lot. So yes, we need to be persistent, and we need to keep saying it when we see something is not right. And also give credit when we see something is right!