Ten YouTube Recommendations to keep yourself entertained during Social Isolation
| | |
| --- | --- |
| Date: | 28 April 2020 |
| Author: | Sinead Walsh |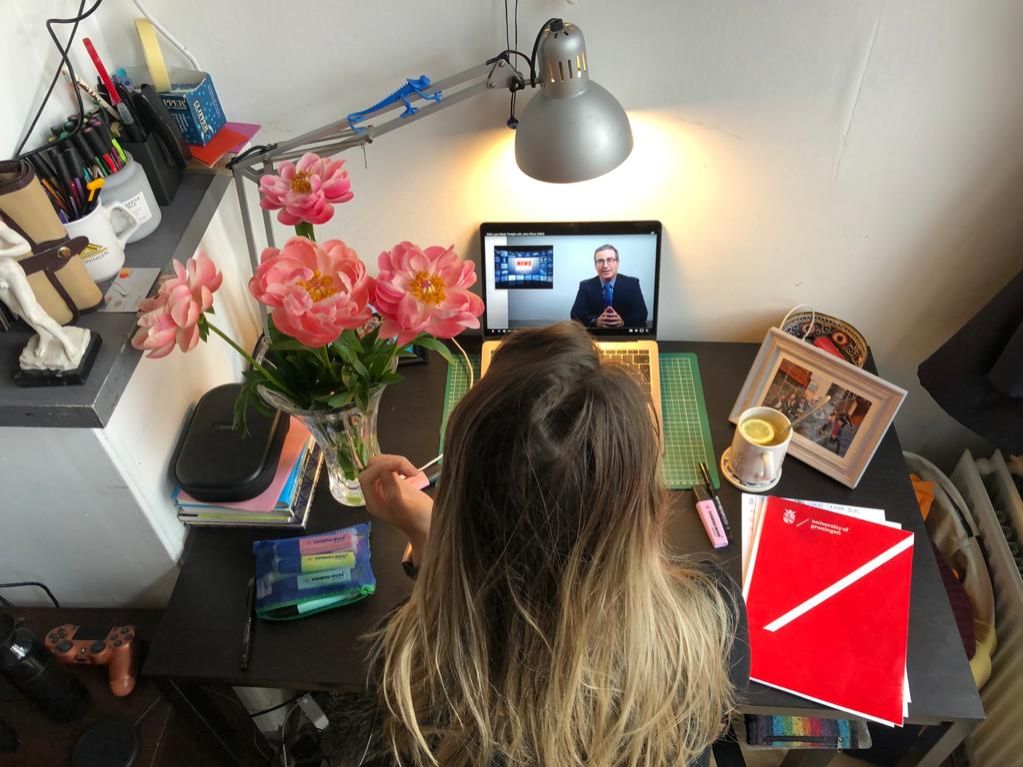 As the weeks go by and life is largely online, I can enjoy hours and hours with what YouTube has to offer. From entertainment to educational and healthy videos, YouTube has it all. Here are my best recommendations!
Last Week Tonight
This HBO series hosted by John Oliver reviews the happenings of the last seven days in areas such as news, politics and current affairs. He gives a factual view as to what is going on but with the comedy interspersed, it makes it more easily digestible. Last Week Tonight tackles topics which you may have even realised were important and teaches you to look at them in a different way.
Bon Appetit
This is a "highly opinionated food brand" that wants everyone to love cooking as much as they do. They have all sorts of videos to keep you entertained. One series of theirs that is good is Gourmet Makes, where a gourmet chef attempts to recreate a store brand with gourmet ingredients.
Kurzgesagt - In a Nutshell
As they say themselves, "explaining science with optimistic nihilism". Their aim is to make science look beautiful because it is beautiful. They usually release one video per month but here is plenty for you to catch up on! Some of my favourites include An Antidote to Dissatisfaction and The Egg.
Middle Ground
Brings together people with opposite opinions to see if they can find a middle ground upon which to discuss their beliefs. They tackle all sorts of areas from Pro-Choice vs. Pro-Life to Sex Workers vs. Pastors. It is interesting to see the differing points of views and see how these people can connect on a human level regardless of their beliefs.
Yoga With Adriene
It's important to take some self-care time during this social distancing and a great way to do this is through yoga. Yoga with Adriene can help you relax and clear your mind of everything that's going on around the world at the moment. There are loads of different videos to help keep you active such as her 30 Day Home Yoga Challenge.
Odd Man Out
This series aims to challenge what we believe about the stereotypes that we've created in the world. There are six people put together in a "room" and asked to try to figure out who is not what/who they claim to be. For example, Six Vegans vs. One Meat Eater or Six Trump Supporters vs. One Secret Hater. These videos are pretty short and fun to watch, it really makes you rethink some of the stereotypes you have in your head.
Redfish
Redfish was created to "provide a platform for people who are at the heart of their own stories, and to acknowledge that those stories are always part of a big picture which connects us all". Their documentaries are produced in two main formats, twenty-five-minute in-depth documentaries and on the ground stories from hotspots around the world.
Fitness
If you're going to be staying at home, you may as well get fit in the process. There are countless different fitness channels that you can choose to follow. Some of my personal favourites are Bailey Brown, MadFit and Gabriella Whited. Honestly, Gabriella Whited I enjoy the most because I feel like she is struggling along with me rather than some other fitness YouTubers barely breaking a sweat!
Jeopardy
This might seem like a bit of an unusual one but my roommates and I love to watch it sometimes. It helps to keep the brain active and engaged. Jeopardy is a TV quiz show classic hosted by Alex Trebek in which the contestants must answer questions from a broad range of different categories. Try out your knowledge with your friends and see who wins!
Vice
The Definitive Guide to Enlightening Information, as they call themselves, or Vice as they are known to others. Some of these bizarre stories will change the way you think about people, culture, crime, art, fashion, protests, the internet and much more. It'll help you to discover corners of the world you never knew existed!
About the author
Sinead Walsh
Hey there! My name is Sinead Walsh. I grew up in Ireland and I'm in the process of figuring out life as an international student in the Netherlands. Aside from an interest in politics and the environment, I am currently studying an MSc in Sustainable Entrepreneurship at Campus Fryslân. You'll see me around the campus almost daily so don't be afraid to come up for a chat any time!