Ten Netflix Series Recommendations for Social Distancing
| | |
| --- | --- |
| Date: | 19 March 2020 |
| Author: | Sinead Walsh |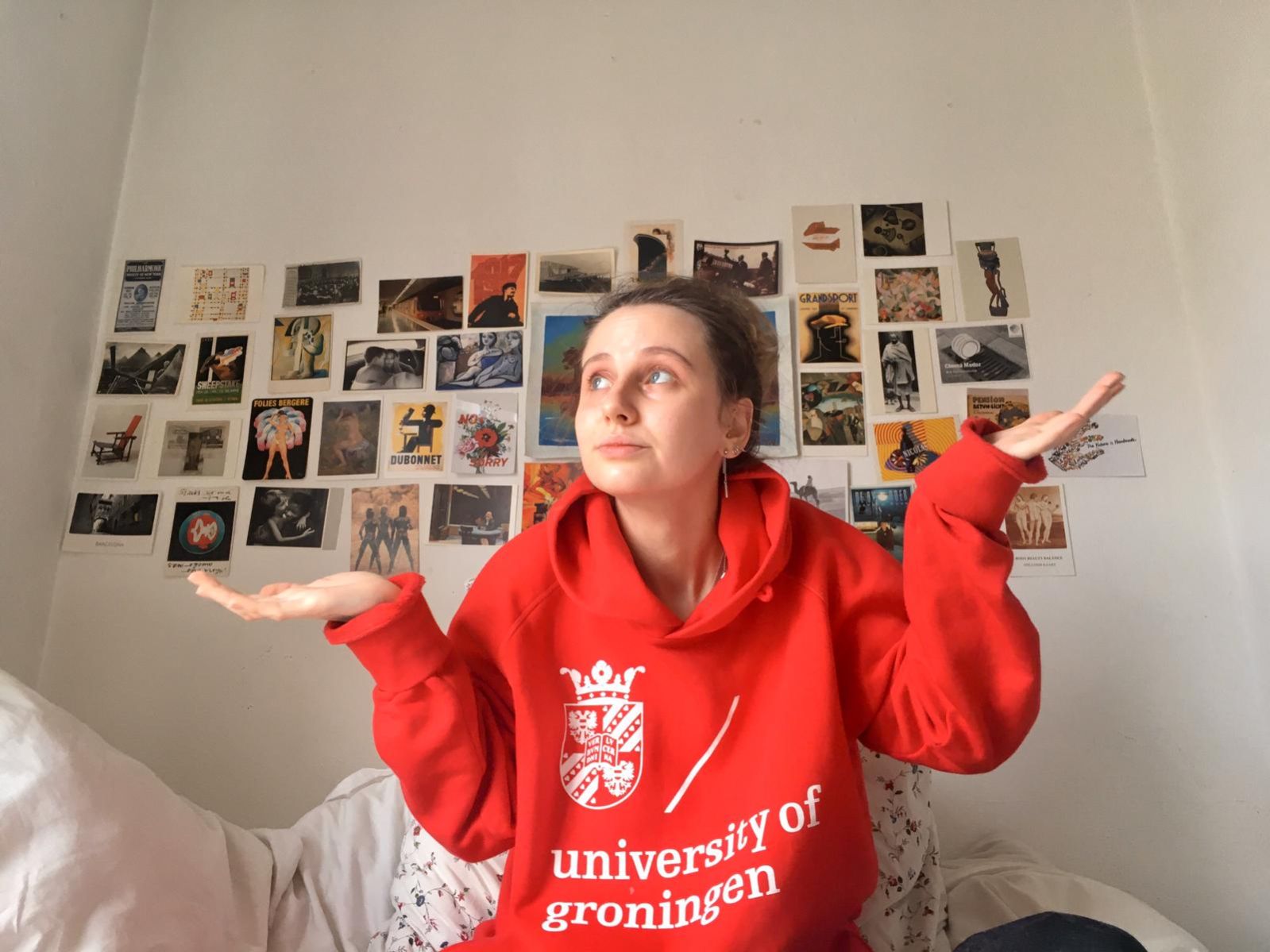 Quarantine can be a trying time for all, so here's ten Netflix series recommendations to keep yourself entertained during social isolation.
Title: Ru Paul's Drag Race
Genre: Reality TV, Comedy
Number of Seasons: 12
IMDb Rating: 8.5
If you haven't heard of Ru Paul's Drag Race it is probably the number one thing you need to watch. Think America's Next Top Model, except it's much better, the contestants are more talented and they're all Drag Queens. This show really changed my opinion on Drag. Previously, i honestly thought it was just a man dressing up as a woman, but now I've realised that it is so much more than that. They need to sing, act, dance, design, tailor clothing, choreograph, write and be make-up artists. These queens are talented as hell.
Title: Our Planet
Genre: Documentary, Factual
Number of Seasons: 1
IMDb Rating: 9.3
This Netflix original follows everything from elephants seeking sustenance to bison roaming the North American Grasslands to caterpillars living the good-life underground. It's a different take on the series Planet Earth and you will definitely learn a lot. Don't forget the behind the scenes part, we wouldn't have this amazing footage if it wasn't for these people!
Title: Big Mouth
Genre: Comedy, Animated, Coming-of-Age
Number of Seasons: 3
IMDb Rating: 8
This is a very sex positive series that I honestly wish was around when I was going through puberty. Big Mouth is an animated series set in a middle school in the USA. It helps to normalise the immense changes that teenagers' bodies go through during their school time. A very interesting and comical series to watch, Big Mouth will probably teach you more than you school Sex Ed classes did.
Title: Grace & Frankie
Genre: Comedy, Drama
Number of Seasons: 6
IMDb Rating: 8.3
This is a must watch if you haven't seen it. Staring Jane Fond and Lily Tomlin who are recently [and unexpectedly] divorced after finding out their husbands are gay. The two women are trying to find their way in the unchartered territory of single-like at sixty. They face many unexpected struggles but they'll for sure manage to give you a laugh.
Title: Fresh Prince of Bel Air
Genre: Comedy, Sit-Com
Number of Seasons: 6
IMDb Rating: 7.9
Fresh Prince was one of Will Smith's first acting roles at a mere 20 years old. Set in Bel Air, California in the 1990's, Will has gone to live with his uncle after getting into trouble back home in Philadelphia. However, he still manages to get up to mischief even with his uncle Phil keeping a close eye on him. This is a series I grew up watching and I find it very cathartic at this time, maybe it will help you too.
Title: Sex Education
Genre: Drama, Comedy, Coming-of-Age
Number of Seasons: 2
IMDb Rating: 8.3
Sex Education is a coming-of-age series about a boy named Otis who lives with his mum Jean, a sex and relationship therapist. When his classmates learn about his home life and the expert that he lives with, Otis and his friends decide to use what he's learned from his mother to set up an underground sex and relationship therapy clinic at their school to help improve their social status. What could go wrong?
Title: Queer Eye
Genre: Reality TV, Up-lifting
Number of Seasons: 4
IMDb Rating: 8.6
Queer Eye, as they say themselves, is more than a makeover. It's a lifestyle change that the Fab 5 try to implement in your life. Each member of the Fab 5 has a different role; Johnathan - Grooming, Tan - Fashion, Bobby - Interior Design, Antoni - Food & Wine, Karamo - Culture. Each member fulfills a different task with the person featured during the week, helping them to tackle the issues in their life and how to manage them. The style experts forge relationships with men and women who often have very different beliefs from them, leading to moments of social commentary interspersed with style advice. Don't forget to check out the Japan version of the series too. WARNING: may make you cry happy tears!
Title: Formula One: Drive to Survive
Genre: Documentary, Thrilling, Factual
Number of Seasons: 2
IMDb Rating: 8.6
This series is the first of its kind, giving insight into F1 teams, their drivers and their owners. It shows the relationships that are forged and the rivalries that are fought. It sheds light on the crazy amounts of money at play in this "sport for the rich", showing what goes on behind the scenes from drivers to top level management. It follows all the drama and behind the scenes action that happens during the 2018 and 2019 World Championships.
Title: Money Heist - Casa de Papel
Genre: Thrilling, Drama, Spanish
Number of Seasons: 3
IMDb Rating: 8.5
A criminal mastermind who goes by "The Professor" has a plan to pull off the biggest heist in recorded history in the Royal Mint of Spain. To help him carry out this insane plan, he recruits eight people with certain abilities and who have nothing to lose. This series is originally in Spanish so I would obviously recommend to watch it in Spanish, it just means you'll actually have to pay attention and can't be scrolling through your phone!
Title: Explained
Genre: Documentary, Factual,
Number of Seasons: 2
IMDb Rating: 8
The New site Vox is originally behind Explained. They aim to shed light on topical subjects that have an impact on people's lives. They cover all different things from "Why women are paid less?" to "Pandemics" to "Cults", it's a very interesting series that I have learned a lot from up until now. They also have some other versions such as, "The Mind: Explained" and "Sex: Explained".
What's your best tip? Please share it in the comments!
About the author
Sinead Walsh
Hey there! My name is Sinead Walsh. I grew up in Ireland and I'm in the process of figuring out life as an international student in the Netherlands. Aside from an interest in politics and the environment, I am currently studying an MSc in Sustainable Entrepreneurship at Campus Fryslân. You'll see me around the campus almost daily so don't be afraid to come up for a chat any time!
Comments