Sustainable Entrepreneurship students about living and studying in Leeuwarden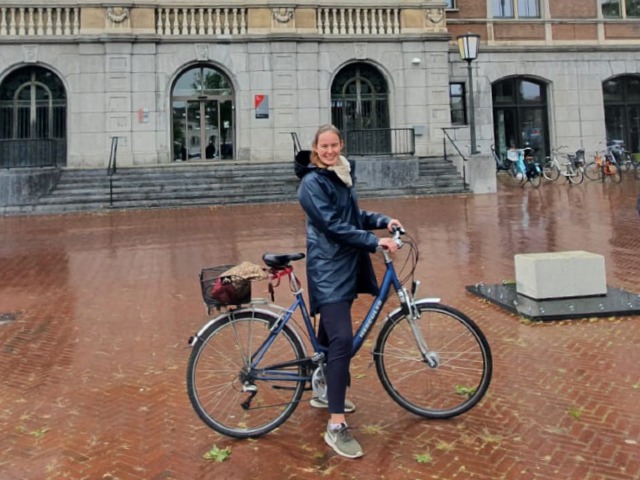 Julia Kremer, Stefano Bertoini and Ryoko Yatomi are international students who study MSc Sustainable Entrepreneurship at Campus Fryslân. Learn about their experience living at the new place and studying the programme.
1. Where are you from and how has your living situation changed after moving to the Netherlands?
Julia: I am originally from Germany and currently I'm living in a shared flat with three other students form the US, Kenia, and Germany. Before moving to the Netherlands, I already made some experiences living on my own during my Bachelor and sharing an apartment with international students in my Erasmus in Italy. Nevertheless, the search for an apartment in the Netherlands was a little difficult and I was more than glad that I started early right after I got admitted.
Stefano: I am from Perú and lived with my parents before the master. I was 28 when I moved to Leeuwarden (in Latin America is common to work and still live in your parents house). I had been working for 7 years and decided that it was time for a new challenge and to learn new things. Indeed, moving to Leeuwarden was a big challenge. Finding a house was a little bit stressful because you always want an affordable and nice place and also you have to be alert from any type of scam. But if you are careful and look in the places recommended by the university (and with enough time), you will eventually find a good place. Always look for the option to apply for housing allowance. It is easy and that extra 320 euros will help you a lot.
Ryoko: I'm from Tokyo Japan, but in 2019 I had an opportunity to stay in Amsterdam for a long- term assignment of my work as a business consultant for half a year. I really like the life in the Netherlands and always sought to come back to the academic field again to learn about sustainability, that is why I came here to Leeuwarden.
2. What persuaded you to take the decision to move to another place for your Master's?
Julia: Due to the great experiences I made abroad I was looking for innovative Masters in the EU and found the Sustainable Entrepreneurship program. It sounded great and I was keen to level up my English proficiency as well as learning about a different culture here.
Stefano: I wanted the challenge of studying in English and living in a country with a culture totally different from my own. In the master courses we learn a lot, but you also develop every day being in a place alone, on your own. It is great to learn and get to know different cultures, experiences, and ways of thinking.
Ryoko: Since graduating with a Bachelor of Economics at a Japanese University, I always wanted to study abroad in order to improve my English capability and to explore a different culture. Then, through working as a business consultant, I tried to develop a new business model for sustainability in my team but there were a lot of obstacles on that. This experience led me to come here to study the subject deeply as a master student in order to get more knowledge and insight toward better business solutions. The reason I chose the Netherlands is that I knew this country is safe and comfortable, and we can get a good education in English.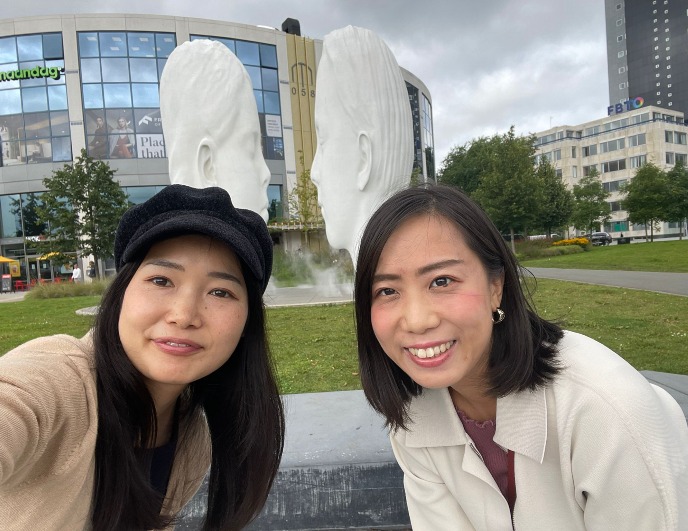 3. What is your favourite place in Leeuwarden? And what has surprised you?
Julia: Being part of the University of Groningen, I wasn't sure whether it would be nicer to live in Groningen or in Leeuwarden. I was pleasantly surprised how cute Leeuwarden is. It's a great entrepreneurial ecosystem with lovely café's and everything you need in a reach of 10 min by bike. My favorite places are Stek and the cozy sofa's in the Beurs.
Stefano: My favorite place in Leeuwarden is the place where the good friends I have made through my master's degree are. It is always fun to cook together, go to cafes or bars and be together.
Ryoko: I like the city center along the canal the most because this is the most cozy area with a moderate number of people. I can enjoy walking around the city especially when it is sunny.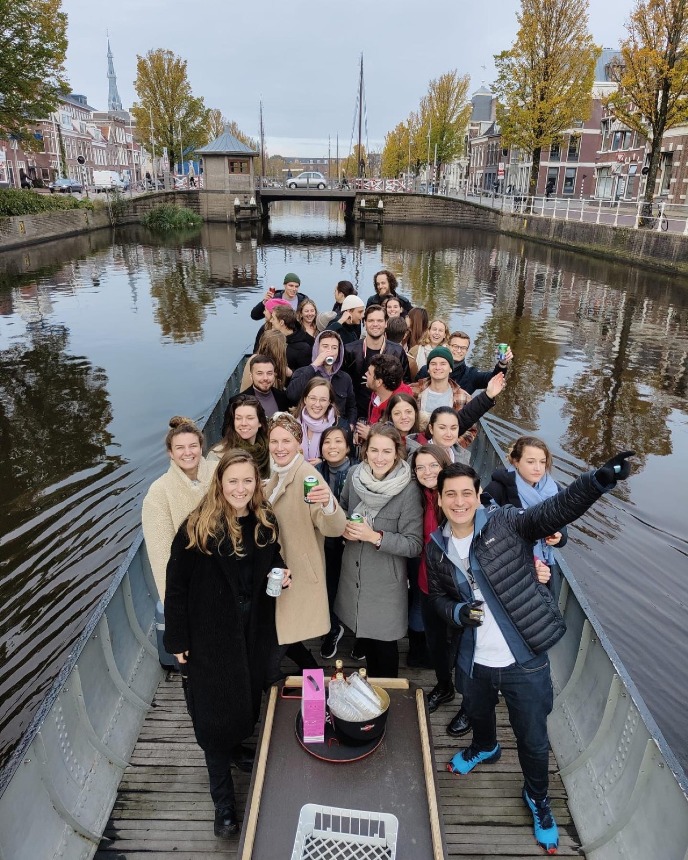 4. What is the most exciting part of your Master's?
Julia: The most exciting part of the Master: Oh wow that's hard to decide. I really appreciated the personal development labs in Leadership and Alliances but also the connections you make in the Sustainable Start-up Academy and just learning a ton of new fascinating things.
Stefano: Academically and professionally, the most exciting thing is being able to learn about best practices and the most advanced concepts in sustainability. The professors and the program as such teach you a lot and give you the tools to be a leader and/or entrepreneur fighting for a better world. From a personal point of view, the best part of the master, as I already mentioned, is being able to be part of and interact with different and interesting people, with many different cultures and stories.
Ryoko: I think the master of sustainable entrepreneurship has a good mixture of academic and practical parts of the study, which is important to learn the subject. Also, I think the professors are really supportive and the classmates are amazing.

5. Did you have an opportunity to work on some local issue within the global perspective? Or in other words, How can location influence the narrative of your education?
Julia: We had multiple opportunities to work on local problems incorporating our international background, for example in the Wadden Sea area as well as to come up with our own business ideas to solve local challenges. Also, for the thesis or SEP a lot of interesting topics were shared with us.
Stefano: When we learn about sustainability, we often address Frisian issues, it is very rich to learn how problems are solved and sustainability is pursued. You will quickly realize that you can apply many of the teachings to different contexts.
Ryoko: Yes, I had a lot of opportunities to tackle local issues of Fryslan and the Northern part of the Netherlands. For instance, I now work on the policy analysis of the energy transition of Fryslan with my Frisian colleague. Of course, energy transition is one of the biggest global challenges, but when we look at the challenge from a local view, we can clearly understand the background situations and the stakeholders.