Ruben Knoester: During my Master's I learned that a research job is the best fit for my interests and talents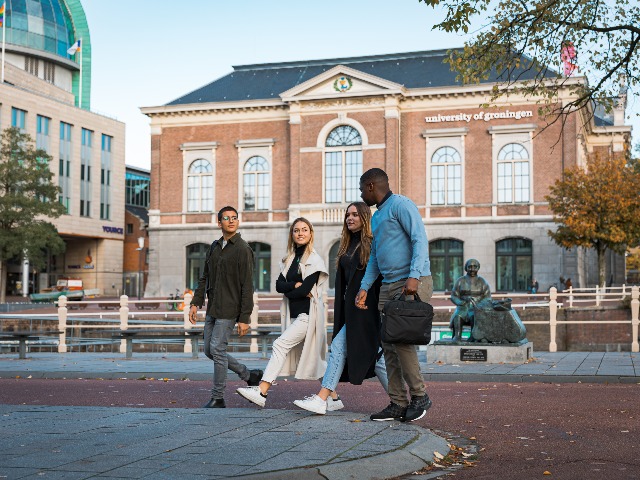 Ruben Knoester is an alumnus of a Tourism Geography & Planning programme and is currently working as a junior researcher at the Rekenkamer Rotterdam (Audit Office Rotterdam). He loves his job because it gives him an opportunity to carry our a quality research and learn a lot about different topics. Learn more about Ruben's tasks, typical workday and the tips he shares with the prospective students.
Tell a little about your current position and give some examples of your tasks
I work as a junior researcher at the Rekenkamer Rotterdam (Audit Office Rotterdam). At the Rekenkamer Rotterdam we conduct independent research into the effects of policy and actions of the municipal council. Similar to most of my colleagues, I work on two studies: one regarding green outdoor space and one regarding integrity, both in teams of 3 researchers. We are in the research design phase in the green outdoor space study. This means that I am mainly concerned with operationalizing residents' perceptions and climate adaptation, and interviewing municipal officials to get a good picture of Rotterdam's current policy. For the integrity study, I am currently arranging and summarizing interviews that take place with officials who deal with integrity within the municipality. Moreover, I will participate in a behavioral audit that the Rekenkamer will execute.
How was the transition from university to professional life for you?
I found my wonderful job about 5 months after graduating. During my Master's I learned that research suits my interests and talents, but finding junior research positions that had my interest turned out to be quite difficult. That is why I decided to proactively approach interesting organizations, and the Rekenkamer Rotterdam was the first one on my list. Coincidentally, my application came at just the right time, as they wanted to hire a new junior researcher.
How did studying Tourism, Geography & Planning prepare you for your current position?
MSc Cultural Geography: Tourism, Geography & Planning boosted my research skills. Research was a minor part of my bachelor's degree at a University of Applied sciences, but Cultural Geography really made me a good researcher as you get to learn from excellent and critical professors/researchers. Moreover, there was a special attention to research methods, for instance during the Qualitative Research methods course. Furthermore, I really appreciated the fact that you would have to build your master thesis from scratch which differs from some other Dutch geographic masters where you can more or less do a thesis on behalf of and with the guidance of a company. By building your own research from scratch, you will run into a lot of methodological choices. Of course there is good guidance by your supervisor, but you have to make and argument your own methodological choices as a student. This experience and knowledge comes in very handy in my work!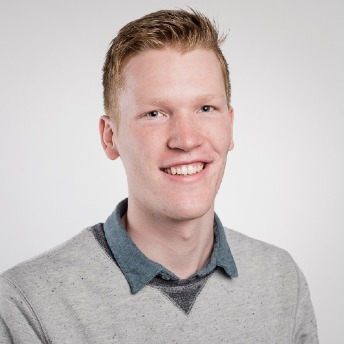 What does a typical workday look like for you today?
Usually a day for me starts at 8.30 am at the office in Rotterdam, although I occasionally work from home. I spend the majority of my time on one of the two studies. Overall, I spend a lot of time talking to municipal officials, writing interview reports, analyzing policy in Nvivo - a qualitative data analysis computer software package (this is where my Atlas.ti experience from CG comes in handy), and thinking about methodological choices. I try to plan my days so that I work on one of the two exams per day.
What do you like the most about your job?
I love the fact that there is time to do thorough research. During job interviews I noticed that at some firms there is not always the time to do research as thoroughly as you would like and that you often have to switch between the many studies you participate in. Fortunately, the Rekenkamer offers that time and space. Of course there are deadlines, but the quality of the research is the key.
And what aspects do you find the most challenging?
Most studies partly consist of figuring out how the municipality arranges certain matters. It can be difficult to find out who does what within the municipality since there are many different clusters, departments and teams. Moreover, the fun(!) and also challenging part of working at the Rekenkamer is that you can conduct research on all kinds of topics, such as integrity. This means that I have to learn a lot about different topics in which I don't have an educational background, which I like as I am broadly interested in society
Your career advice for prospective students of the programme
If you want to improve your research skills and learn about fun and interesting concepts around tourism and livability, I recommend Tourism, Geography & Planning! In the master's program you will learn everything you should learn if you want to work in the tourism sector, from research to policy making. The master is challenging and therefore very educational. Due to the small classes, teachers are approachable, and you can easily build a bond with fellow students and teachers.
Learn more about Tourism, Geography & Planning Master's