"Paradise bubble": Alumni students about their bachelor's at Campus Fryslân
A year ago around this time, we said goodbye to our first cohort of bachelor students of the University College Fryslân/Global Responsibility & Leadership programme. A year later we welcomed them back home for dinner and to catch up on their lives. How do they look back on their studies? What did they do afterwards? And what next steps do they plan to take?
"It feels natural to see everyone again"
Says Florian Post (22), as he waits for his ordered dish at Spinoza, a cozy restaurant in the center of Leeuwarden.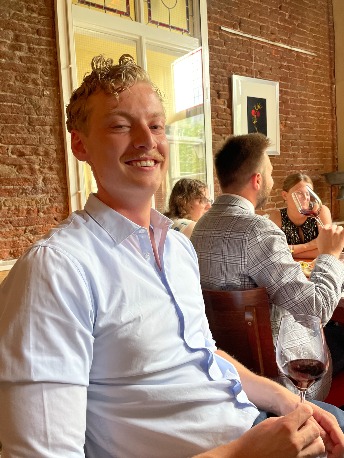 "I have really enjoyed my time at UCF. We've been a close cohort because we were the first to experience the programme, and we've grown into adults together while sharing houses. I learned a lot here."
After his bachelor's, Florian decided to stay in the student city and take a gap year. He worked at the health service GGD and later at transport organization Arriva. In the past month, he moved to Groningen, to pursue a master's degree in either Environmental Infrastructure Planning or Environmental Psychology.
Although he still lived near the campus, Florian didn't spend much time in the building. "It's the community aspect that brings you back, such as a dinner like this. We easily fall back on how we used to get along, and I really like that."
Helena Nielsen (22) forgot how cute Leeuwarden was
"When I walked through the city today, I remembered again how nice it is. I'm in Groningen all the time because my girlfriend lives there, but I haven't been in Leeuwarden much in the past year. It's great to be back."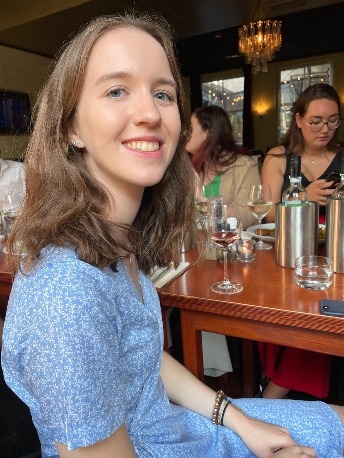 Helena is currently studying Geography of Environmental Risk and Human Security in Bonn. After that she hopes to move on to something practical, such as working for an NGO.
Switching to her master's in Germany was quite a change, she explains: "the bachelor programme was a 'bubble paradise' so to speak. And then suddenly you are living with three strangers, which is fine, but still different. While I lived with my peers, we all had the same deadlines and could help each other."
What's it like to meet the first UCF/GRL cohort again in person? Helena: "Although I'm probably glorifying a lot, I'm all positive. In this community, you always find someone who inspires you to do more, and it's good to hear how the programme has evolved."
"Compared to one year ago, I have become more independent"
Marc Flessa (23) smiles from ear to ear as he chats with his fellow alumni, "It feels like coming home, like a family reconnect."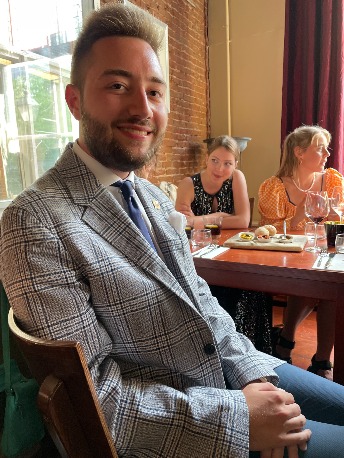 He is currently studying the master's in International Relations at Central European University in Vienna. A different experience, but equally valuable, he explains. "In Leeuwarden everything is so small-scale that you easily get to know each other and develop yourself. It feels like you are part of something bigger here. I became more independent during my bachelor's, and after moving to Vienna I became even more independent. It's great to experience how you learn to adapt to a new environment."
This August, as part of his master's, Marc will work for an NGO in New York. "I will always ask myself where I am and how I can go from there. That's also what I would advise future students to do. Familiarize yourself with the courses, but stay open and curious about different things and be willing to develop yourself and meet other people."