One Year in Leeuwarden - My Master in Pictures
| | |
| --- | --- |
| Date: | 13 June 2022 |
| Author: | Leslie Willis |
Time flies. The older I get the more it feels like the years are getting shorter and the year I spent studying a Master's programme at Campus Fryslân definitely supports this thesis. Now it's time to look back. Maybe you can get an impression of what life in Leeuwarden can look like (guess pictures will be the best option). Ready?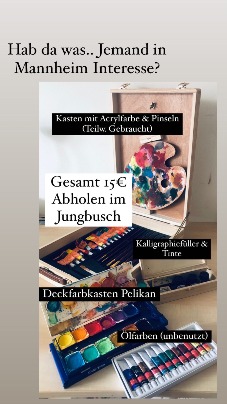 Going abroad comes with quite a few things to take care of. One major part of that is moving out. Leaving one country and going to another can be quite challenging, especially if you don't have the space to take all your stuff with you. What I did was sell some 'stuff' (non-essential things) online. It is surely debatable whether art-materials are essential or not (yes I did struggle with this one), but going to a flea market or selling things online to minimize the moving efforts, is something I would recommend. If you are part of the minimalist community already or have a place to store your things, you can skip this I guess.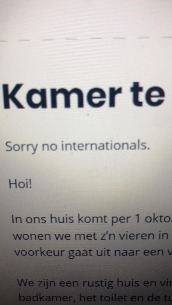 To find a place to stay is one of the trickier things. You shouldn't underestimate the housing market. Even if you start looking for a room early (I sent the first emails in mid June before my program started), you can be confronted with shared flats for Dutch people only. This can be very frustrating. I'd suggest you check out the blogpost on finding housing and I'll keep all my fingers crossed so you'll get lucky soon!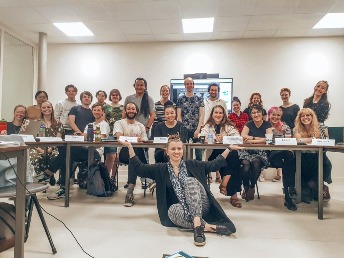 Okay, enough about the stressful parts. Meeting the other people from the program was a blast and also a little step back to normality after having spent so much time isolated at home during the Covid-high time. I also really enjoyed being in such a small group of people. It just feels more familiar than sitting in an audimax with hundreds of other people (but that also has its advantages).
Winter mornings in Fryslân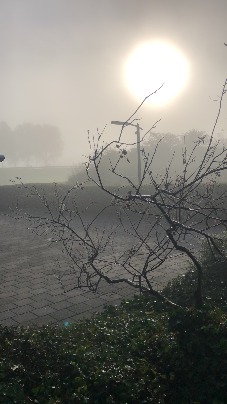 The winter semester at Campus Fryslân starts in September, but since time flies -as mentioned before, and it does!- the mornings get cold quite quickly. That can be pretty painful on your hands if you take the bike or in your face in any case. Nevertheless, some mornings are very beautiful. Luckily, I could capture one of the beautiful ones on camera. Seeing that, I think it's worth it to freeze a little and enjoy the beauty of the fog.
Luna Festival in Leeuwarden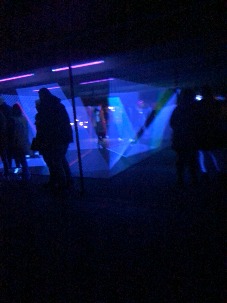 Leeuwarden became the European Cultural Capital of 2018. Rightfully so! Even though the city is quite small, it still has a lot to offer. Part of that is Luna Festival, which takes place all over Leeuwarden. On the picture you can see a light installation that was located on top of a car parking garage. Pretty cool, huh?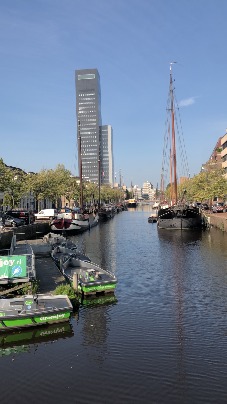 What you see here, is a classic postcard scene, taken from right next to Campus Fryslân. The high building seems very odd at first, but it can be a great point of orientation if you ever get lost. Interestingly, you can even see it from afar (netherlands = flat land) if you take the train or car back to Leeuwarden after going home or on a trip.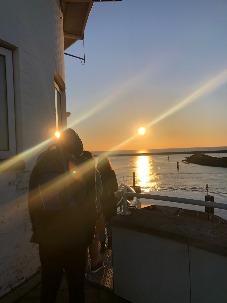 What you can see in this picture is the beautiful view from a little light house at the shore of Harlingen. It only takes 25 minutes by train, 30 minutes by car, and about 2 hours by bike and you're there. Close to Harlingen train station is a great place to get ice cream (it was closed the day I was there, but trustworthy people have told me so!). The sea air can be especially soothing if you want to escape from uni stress and free your head.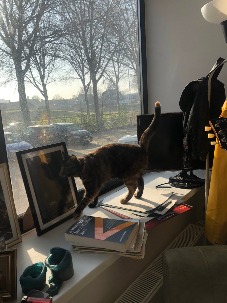 If you like cats, Leeuwarden is the right place to go. Some people say there even is a cat-map some students came up with to keep track of which cat is roaming around in which neighborhood. The one you see on the picture has become my friend over time and visits me regularly through my window. This surely was one of this year's brighter highlights! (And no I haven't fed her. Yet she came back for temporary cuddles and then she'd go off again).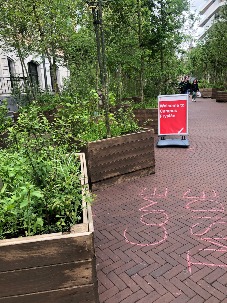 As said, you get the cultural capital-vibe of Leeuwarden. One project that also took part all over the city was BOSK: 1000 trees that wander through the city. As bizarre as it sounded when I first heard of it, as nice was it when they came to be and wander. If you ever have an idea of a crazy art project, Leeuwarden is the right place to make it come to life. At least that's what I'm convinced of now.
And now?
Now it's June. I'm working on my thesis, about to move out again and still wondering about where all the time went. So be warned and advised to enjoy every moment, go places and explore Leeuwarden during your time as a student at Campus Fryslân. There's quite a lot to experience.
About the author
Leslie Willis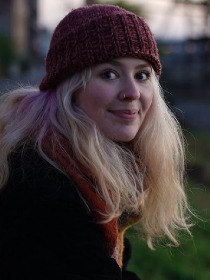 I am Leslie, 23 years old and currently studying the MSC Voice Technology at Campus Fryslân. Before I studied in Germany which also is where I am from. I'm a language enthusiast and I love music and coffee ..and ginger beer!