My year as a Tourism, Geography & Planning student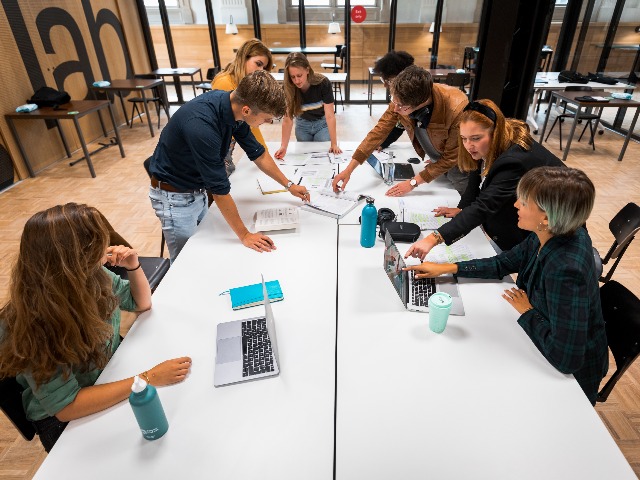 Finishing your Master's degree is one of the greatest milestones. We offer our students to look back over their Master's year and reflect on the highlights and takeaways, as well as share some of their plans for the future. Learn about the year of Ayla Grotenboer, a Tourism, Geography & Planning student.
What are the most memorable moments of your Master's year?
There were nice and challenging moments. In one of the classes we talked about the Wadden sea quite a lot because we were focused on sustainable tourism and we tried to keep things local, so it's understandable. But then every time we talked about sustainable regional development it was always about the Wadden Sea, so we all started feeling a bit sick of it to be honest… But then our lecturer organized a field trip, so instead of hearing about it all the time we actually went there and met some of the stakeholders. So then it really gets a lot more practical and you start seeing things from a completely different angle.
Now when the year is almost over and you've had an overview of all of the courses, which ones are your favorites?
I really like the Sustainable Tourism subject, we have one of those every module, and then the other two general Cultural Geography topics. Sustainable Tourism is something my Bachelor was on and what I find quite interesting. When it comes to Cultural geography, I was not familiar with it at all and that's what makes it more challenging but also fun. It helps you to see the whole picture instead of separate aspects. Like what is the influence of certain decisions on regional development, on people and their identity. I think that was really nice.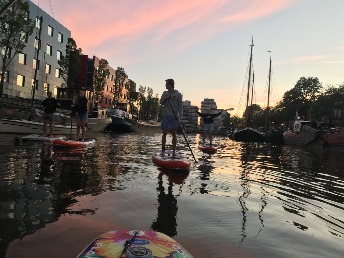 What is the most valuable takeaway from your studies?

In terms of academic skills I would say my Bachelor was very much focused on quantitative research, while here there has been a lot of focus on qualitative research. Thus we even had a course called Qualitative research methods, and my thesis supervisor is really into qualitative research methods, so I can say with certainty that I've acquired that skill.
I tend to get quite insecure about my own abilities and skills, because I come from applied sciences and now I went for Master's in science. I was worried that maybe academically it would be too challenging. But I must admit I do not have any problem and that's the message I would like to pass to other students from the applied sciences. That they should believe in themselves and it's all doable. Campus Fryslân faculty is very personal, everyone will always help you if you need anything, it is a small-scale education and we help out each other.
What's next for you?

Right now I'm looking for a job and I do have some interesting things going on. I'm not really sure what I will get out of it, but I know for sure I'm into sustainability. Maybe in a few year I will start a PhD, I also find teaching quite interesting. First I'm going on a holiday for six weeks, and after that hopefully I am finding a job, we will see.