My year as a Sustainable entrepreneurship student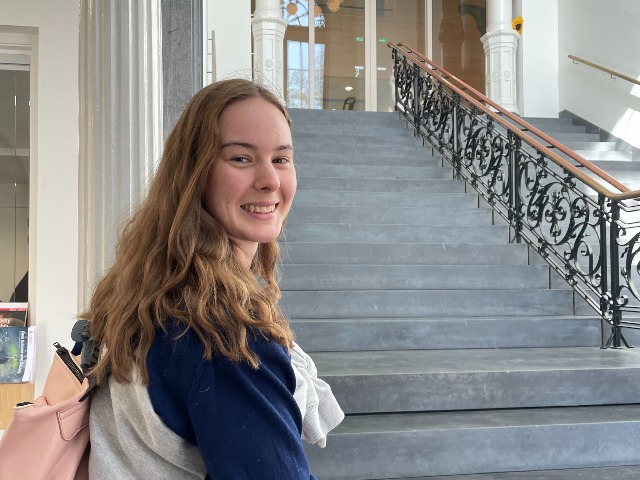 Finishing your Master's degree is one of the greatest milestones. We offer our students to look back over their Master's year and reflect on the highlights and takeaways, as well as share some of their plans for the future. Learn about the year of Julia Kremer, a Sustainable Entrepreneurship student.
What are the most memorable moments of your Master's year?
I can't spot just one. I really liked the introduction day when we did the supping and got to know some further areas of the city. It is nice to hang out there sometimes, when you have some free time. Also with some friends from the programme we usually did something nice after exams, like rented a party boat or took a stroll around the canals. But also to be able to be on the campus again after the pandemic and share the study experience with all these different people. All those fascinating projects, activities and talks on campus enrich the everyday student life.
Now when the year is almost over and you've had an overview of all of the courses, which ones are your favorites?
I really liked the subjects on personal development called Leadership and Alliances. You had to write two portfolios - the first one was more about individual leadership and the second one about you as an individual working in groups and how you can form sustainable alliances. For me it was really helpful, for growing as an individual and becoming an employee or entrepreneur later, as now I am aware of my strengths and preferences, and how I can present myself to a company.
I also really enjoyed the course on strategy, because it is also a field where I would like to work later on. We did some consulting for a small business and it was really nice, coming up with some fresh ideas for them to implement.
And then the performance course was really interesting as it revealed some ideas on sustainable performance and social performance. Not all that straightforward concepts to measure.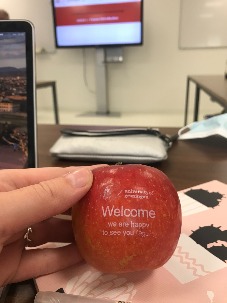 What is the most valuable takeaway from your studies?

I actually often talk about it with my friends and I say "hey, this one thing I learned in this Master's is that sometimes you just have to be proactive and do it. It is not super hard even if it seems so, maybe no one else was interested enough to do it before, so if you are the first one you just have to sit down, read about it and go with the process. Just do it in small steps and allow yourself to make mistakes. That's how you will learn it.
What's next for you?
It was a great opportunity to attend the Startup Academy and develop our own idea and start working on it. The environment in Leeuwarden is great for that, because everyone is very helpful and ready to help you go through the process step-by-step together.
For me next is either working further on the startup or starting with the consultancy, which I am also really interested in. So I will really try to combine these - to get a job in consultancy and do a startup aside from that. We will see if this will work out. I'm also not sure if I want to stay in the Netherlands or get back a little closer to my family. Let's see what summer brings, but first graduating.