My past year at Campus Fryslan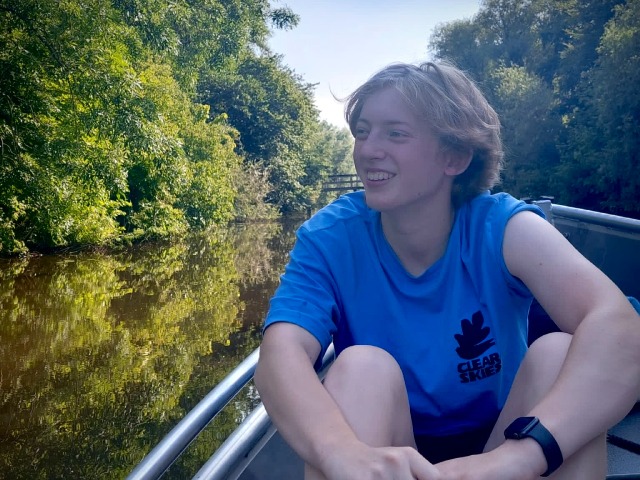 GRL student Mette's year
"Time flies when you're having fun, they say. And this year has flown by". Now it's time to look back. Learn about the year of Mette Geerling, a Global Responsibility & Leadership student. Looking back over the Bachelor's year and reflecting on the highlights and takeaways, as well as share some of their plans for the future.
What did your second year at GRL look like, what were the highlights?
My second year at GRL started with moving out of Kanaal and into the new place. I got it with two friends, who also study at GRL. After some searching, we found a place about 10 minutes away from the campus, and even though living at Kanaal was a lot of fun, we are really glad we found this place. After we settled, the introduction week for the first-year students started, which I helped organize, and attended as an intro-parent: a great start of the year! After all the fun of summer and introduction week was over, the year started by finally fully focussing on my major: Responsible Humanities. Next to some required courses, I started taking more courses focusing on psychology and global health, which I am really enjoying. A good start of the year was the course 'Personal Leadership Lab' I followed, which wasn't as academic and focused more on your personal growth as a leader. After all the foundation courses in year one, I am glad to pick all my courses and dive into the subjects that I am really interested in. In the second half of the year, we started on our Living Lab: A research internship that we are currently doing with GGD Drenthe. During this project, we get the opportunity to apply the knowledge we have learned so far to work on a project with a host organization. So far I am really enjoying this process!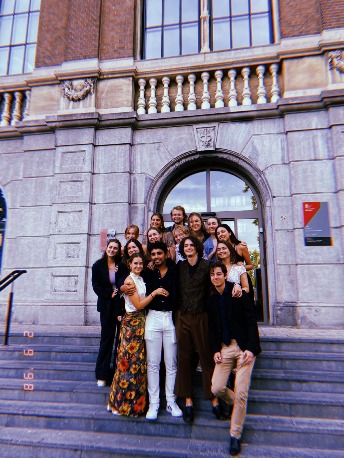 Now that the year is almost over and you've had an overview of all of the courses, which ones are your favorites?
After starting the culture track in the first year, I was looking forward to finishing this track with the course 'Ethnographic theory and Practice'. This course takes an anthropological perspective and shows different ways to conduct ethnographic research. We are also starting our own research in this course, which we are doing about an artist, self-sustaining community in Leeuwarden. During this research we are visiting the place, taking part in their activities, and talking to people that live there, to gain an understanding of the community and their values. I am really enjoying this process and it is very interesting to get involved in this community.
What is next for you?
After finishing my studies next year, I am planning to take some time to fully work on my start-up 'Included', which focuses on promoting LGBTQ+ awareness among high schools and companies/organizations. I am very glad that this program is offering me the space to already work on this alongside my studies, by for example giving me the space to fill my minor by working on the start-up and developing activities we do within.