My online study experience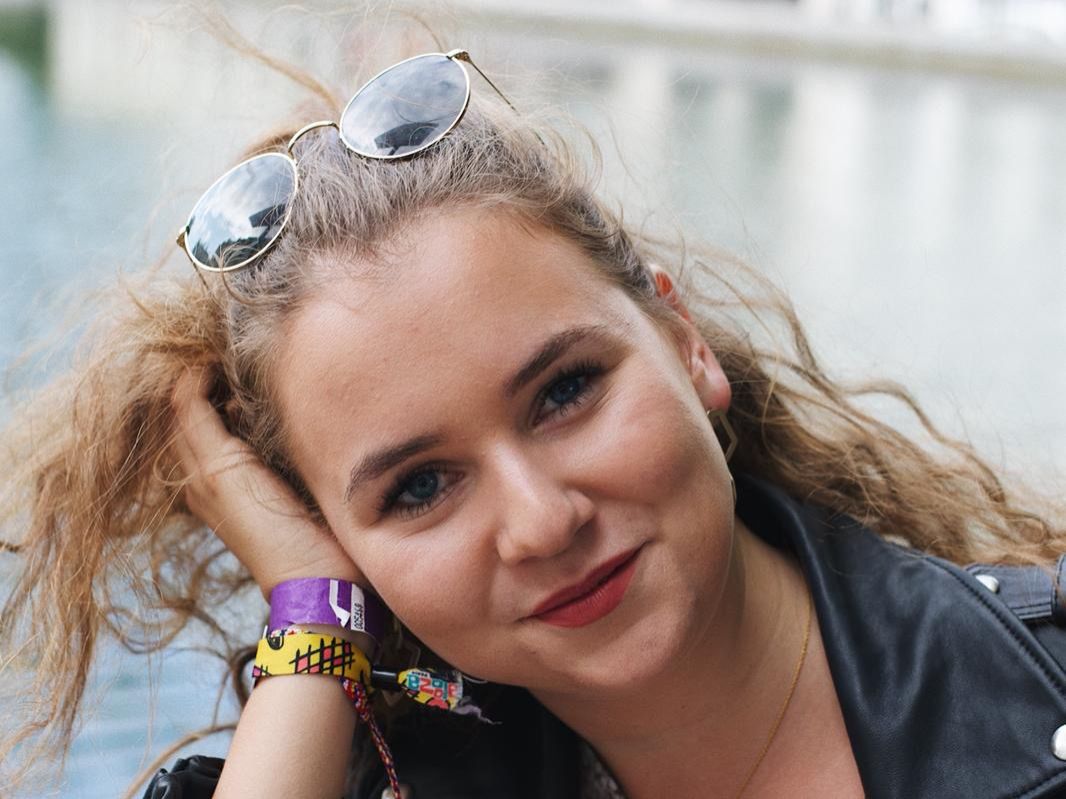 The university has shut its doors due to the current pandemic, and we as students are left in Leeuwarden or in our home countries living with our parents again. We are sitting at home all day, staring at our computers, trying to concentrate and imagine the others doing the same to motivate ourselves. I often try imagining the spirit of the UCF community around me and this always puts a smile on my lips and makes me look forward to the times when our community will be connected again.
There are a few ways through which I stay happy and motivated during these hard times, as well as, staying connected with the UCF community. I have established my own fixed daily routine which goes in line with the routine of my parents hence I am back at home in Hamburg. Most mornings I get up at seven with my mum to go jogging by the beautiful lake in the middle of my city. Then I start my lecture after a delicious breakfast, most mornings with Data Science at 8:45. During the little coffee breaks I often call a friend within the UCF community to enjoy the break together virtually. In these breaks we often exchange our ideas and impressions about the current class and assignments.
After class I try to prepare the upcoming class in the afternoon. Around lunchtime I let all my energy out by creating a tasty meal for my parents who return home for a break from the office. After that my next lecture starts either Global Health or Ecosystems. Both are very interactive classes. Especially, Global Health does a good job in keeping up the community spirit. We are all "forced" to keep our cameras on during the lecture which creates a feeling close to being together in a real classroom. A different discussion is held every class and it works out really well. The inspiring atmosphere that I miss so much is felt to a certain extent and the passion of all students is still being released. Discussions are even continued outside of the classroom. Often, I text or call the other students after a passionate group discussion and ask about their perspective. I am so glad that we live in times right now where it is so easy to stay connected to one another and I wouldn't know what to do without these instruments.
I know that times are hard and that many students are struggling hard to adapt to this new environment but I personally think that we are in a privileged situation considering the circumstance especially in other countries. Our campus is supporting us in every aspect that I could imagine, online classes worked smoothly from the beginning on, and as far as I know we all have a safe place to stay. For a podcast project for Global health I interviewed a guy who lives in the biggest slum in the world which is located in Mumbai. He gave me an insight into the current situation there and my eyes were filled with water after finishing talking to him. He was still so joyful about his life even though he lived in lockdown with his family in a one-room apartment, had to study and work at the same time, while also only having access to running water two hours per day. Those are circumstances in which people would feel sadness and frustration during these times. I am just grateful for what I have, for the common goal and passion of the community to make the world a little bit better, for our amazing lecturers who manage to create interesting online classes, and for everyone who is behind the UCF team.
This was not supposed to be a blog post to say thank you but it did turn out to be a letter of gratitude. A reminder to stay motivated, energized, and valuing everything you have right now! Stay healthy and positive!
Alina Ruge