Meet your student assessor: Esmé Johnson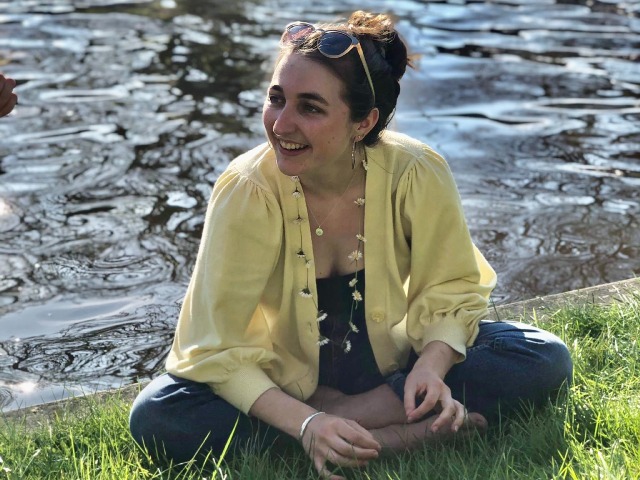 Within Campus Fryslân, a student assessor ensures that the voices of students are heard when decisions are made at a management level. Every week, the student assessor meets the Dean of the faculty. Additionally the assessor may be involved with matters such as the quality of teaching and study facilities. This year's student assessor is Global Responsibility & Leadership student Esmé Johnson. Get to know her in the interview below!
Congratulations on your position! How excited are you?
"I am very excited about the upcoming year as we welcome new students to our campus and have the opportunity to further cultivate an environment of learning and support. I really look forward to communicating on behalf of the student body with the faculty board and working with students to generate creative solutions."
Can you tell us something about yourself?
"I am an avid tea drinker, nature enthusiast, and I really like birds. I love having conversations with people of all ages and enjoy problem-solving in creative ways."
What motivated you to apply for the position?
"I applied for the position of student assessor as I believe that students are an integral part of the success of a university. Therefore, I was/am eager to ensure that the voice of our unique student body continues to be present in faculty decision-making."
What do you want to put on the agenda in the coming year?
"I am interested in making the student body at Campus Fryslân a more integrated community across all programs so we can continue to learn from each other and our campus can be more responsive to the diversity of voices it inspires.
I further wish to heighten the level of transparency and communication between all of the programs at Campus Fryslan and the governing bodies and faculty board. It is important to me that the student body feels informed regarding the decisions of the faculty board and the broader university of Groningen."
What topic from last year would you like to explore further?
"The previous student assessor has been very active in improving the mental health support options and facilities for our campus. I would like to continue this momentum and seek opportunities for our student body to get psychological services and ample support."