Maya Nolles: Your possibilities are endless!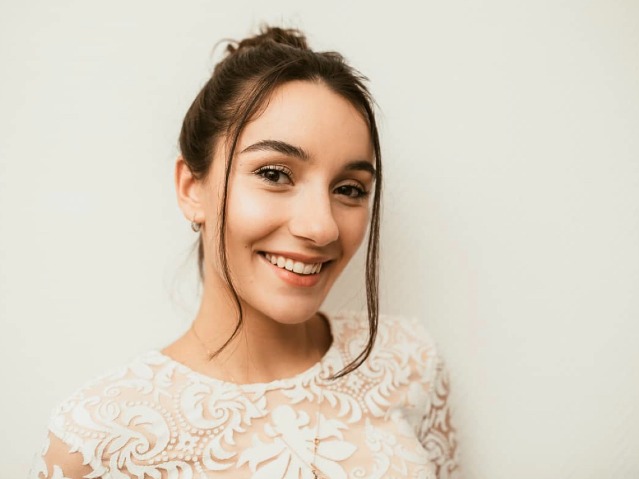 If you had asked Maya three years ago if she would delve into Data Science and Society, she probably would have said it was "too much coding." But after discovering how broad the field is, she completely fell in love with this new Bsc. programme at Campus Fryslân'! She now works for the programme, aiming to get students excited about the field of Data Science and Society. Find out more about her experiences in the interview.
What made you so enthusiastic about Data Science & Society?

I am currently a third year student following the Bsc Global Responsibility and Leadership at Campus Fryslan, where I follow an interdisciplinary major in the field of Climate Sciences, Energy Transitions, Data Science and Economics. It was definitely here that I developed my interest in DSS, as I followed a Data Science course in my first year of studies.

To me DSS was always a field that was intimidating through coding, however after learning about how broad the implications of Data Science are and finding out that even I myself could code I really fell for it. My role within the DSS programme is that of a student assistant: it is my goal to show students that Data Science is a field for everyone and can be applied everywhere!
What makes DSS such an exciting programme?


I think the rapid developments and the increased relevance of Data Science make the study exciting. The use of data has really changed society and this study gives you relevant insights on the ethical, legal and social issues related.
Besides that, our faculty is really warm and motivating. I personally enjoy it a lot that the campus feels like a strong community where everyone focusses on making the world a better place.
Learn more about Data Science and Society!
How distinguishes DSS itself from other data-science-society related study programmes?

By it's interdisciplinary approach! Most Data Science related programmes focus only on the logical and statistical perspective, however this study also focusses on the philosphical and governance perspective. This means you do not only gain knowledge about the Data Science part, but also about all its implications on society.
What would be the ideal student for this programme?


Anyone! Have you found yourself slowly becoming one with your laptop whilst wondering how you can contribute to yourself and society at the same time? The interdisciplinary approach gives you the opportunity to implement your knowledge and skills about Data Science anywhere, as data affects all sectors of society.
What would you say to students who consider applying?


Working with data is fun and I believe anyone can do it. I always doubted my programming skills, as mathematics are not my best skill. However, I learned that this is really not necessary and that everyone can work with data. If you think Data Science is boring than you are also wrong. The field is very broad and you can go into any field that you find interesting, meaning the possibilities are endless. If you want to hear more, I recommend you to attend an open day or student for a day!