Master thesis series: It's fun to work on something that will possibly benefit the field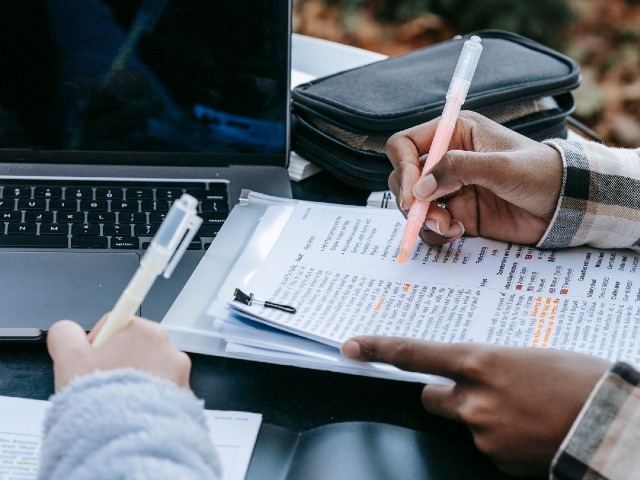 Choosing a topic, putting data together and writing your thesis is an exciting but also somewhat worrying process. In Campus Fryslân Master thesis series learn what is good and what is challenging, and simply get to know a variety of exciting thesis ideas. Janay Monen from the Voice Technology programme is writing about automatic detection and speech severity estimation in people with oral cancer. Learn more about it!


Topic: Automatic detection and the speech severity estimation for oral cancer

Favorite snack: I don't eat when I study but if I were to take a break or something I usually go for fruit

Playlist: I always listen to music. And since I really like Korean music I usually have that playlist on

Place: For me it is at home because then I have no destructions
What is your Master's thesis about?
My topic is the automatic detection and the speech severity estimation for oral cancer. People who have this disease have difficulty speaking because a part of their tongue or the entire tongue is removed so they can't make all the sounds. So what I'm trying to see with machine learning algorithms and models is if you can detect that kind of speech. So we are comparing healthy speech and oral cancer speech and seeing if the model can decide who is who. And then also estimating the severity among oral cancer speakers, in other words, whether we can detect how heavily the speech is affected by oral cancer.
What motivated you to choose this topic?
I've always been interested in speech disorders and I did another Master in Clinical Linguistics and I really wanted to do something in that direction, so I was just asking around if there were any pathologic population that I could work with. I ended up finding a person through the Master who is doing his PhD on this topic and that's how we got in contact and started this.
Some tips on how to choose your thesis topic
I would definitely suggest starting soon and not in the second semester because that might be a bit short- term. If you have a general topic that you like just start looking around online and perhaps there are researches that work with the type of topic you like. You can always narrow it down afterwards, for instance talking to them and just seeing if there is anyone with the type of data that you need or who has done a similar thing. At least that's how I approached it. I already had a general idea - I wanted to work with some speech disorder, and I started looking at who is in the field and who I can approach. So that's what I would suggest.

What is the hardest part about the whole process?

I am still working on my current Master's thesis, so we will have to see for that. But I've written another Master's thesis in my previous programme. I think the writing process is just the hardest part. Because when you have the data to analyze it is rather straightforward. But then putting it down in words academically… I always have too many words (laughing).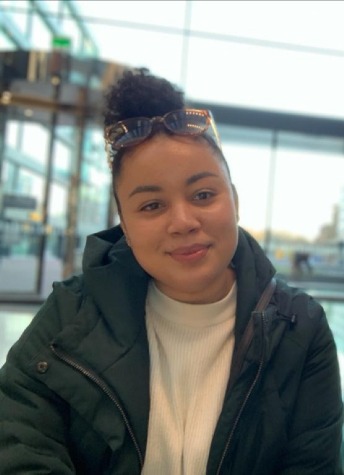 What is the best part about writing a thesis?

It's fun to work on something that will possibly benefit the field. Even if it's just a start, it's just fun to work on such a project.
What curious facts, notions or findings did you come across while writing?
I'm still quite in the beginning. There's not a lot of research on what I'm doing, but the PhD student I'm working with did some studies on it and has positive results, while for my data set the preliminary results are the opposite … So the answer to the accuracy of the model, and whether we can distinguish oral cancer or not seems to be negative. It can of course lay on a different, smaller dataset. Because the other person used YouTube data and my data is collected from actual people here in the Netherlands. And although very preliminary it is just interesting to see the difference. But I'm not sure if this will be the actual outcome, I'm still looking for other ways.
Share your overall experience writing a thesis
Once I have an idea of what to write it is fine, I actually don't have that much trouble writing it is just that at the moment not knowing what to write or what my actual approach is going to be makes it challenging. For me I need to have a full idea and then I can write everything at once instead of like small parts here and there with missing pieces in between, it is something I don't really like.