Loredana Cerrato: the world is full of opportunities for specialists in voice technology nowadays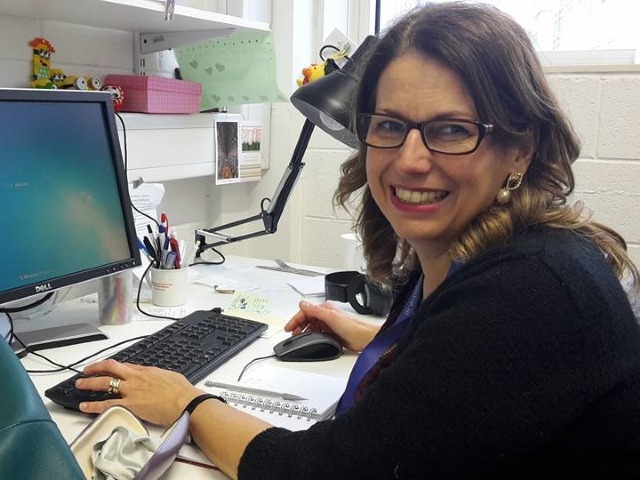 Loredana Cerrato is a project manager at Nuance Communications, in the TechOpS Northern Europe Team. She infuses her curiosity and enthusiasm in her personal and professional life. In the interview, Loredana is sharing her professional story and helps to get a better understanding of the professional world of voice technology. Read till the end for some excellent career tips!
How did you become interested in language technologies and what are you currently doing within the field?


I have studied all my life and I still enjoy learning new things.I have a PhD in Speech Technology from the Royal Institute of Technology -Sweden-KTH and right now I am employed at Nuance Communications, in the TechOpS Northern Europe Team, where my main task is to monitor projects for roll -out and implementation of our AI-based voice to text system: Dragon Medical One- DMO- DMO is used in Healthcare to help clinician to speed up their documentation by dictating their notes directly into the Electronic Health Records. Nuance has recently been acquired by Microsoft and we are in a phase of integration at the moment. The general plan is to join forces and integrate our products to provide more sophisticated systems that go beyond dictation with a comprehensive solution that can aid, assist, and advise clinicians.
Previous to this role at Nuance I have a long track record of activities in R&D in the industry sector and as a researcher and research coordinator in academia. I also have had experience as a facilitator of collaboration between research and industry to drive digital innovation projects within a European organization.
In the early nineties I took a degree in languages and linguistics at the University of Naples, Italy, where I was pioneering the analysis of spoken language phenomena. Since then I developed a strong interest in how to apply my linguistic knowledge to the development of voice technology in everyday applications.
In what way are you cooperating with the MSc. Voice Technology?
I was really happy to hear that a Master in Voice Technology was created at the University of Groningen - Campus Fryslân and I therefore offered to give a lecture to share my knowledge and experience in the field. Having worked with voice technology for many years and having been a lecturer as well I thought I can contribute with my perspective to enrich the students' experience. I wish such a program was available when I studied in the early nineties!
Learn more about Voice Technology programme
Give an example of the projects Nuance Communications is working on, and problems you are tackling (can be just a couple of case studies to illustrate task examples in the industry).
In Sweden we work to drive the digitalization process in all the healthcare structures. With our system DMO, organizations can support clinicians to experience a more productive, personalized documentation process and gain benefits such as more time to dedicate to their patients, less time to spend on administrative tasks, better ergonomics (less clicks and tiring postures) and quicker process to provide access to documentation for all the patients. We work together with our partners on the Swedish market - big companies that sell the Health Electronic record systems to the hospitals. Our system, Dragon Medical, is integrated in the different Health Electronic records to ease the process of creating medical notes. Dealing with a big organization is sometimes time-consuming as decisions are not taken promptly, given the fact that there are many stakeholders involved. Moreover, having to integrate our system in several different Electronic Health Record systems can present some technical issues, most of which can easily be solved, but this also requires time.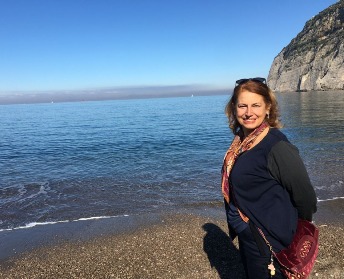 What kind of jobs could MSc. Voice Technology students attempt to pursue at Nuance Communications and within the industry overall? How can MSc. Voice Technology give students an advantage applying for jobs within the sector?
I would say the world is full of opportunities for specialists in voice technology nowadays! We are experiencing an era in which voice technology is changing the way we interact with people and devices in a big way! Not only the companies that explicitly offer voice technologies products and services such as Nuance, Microsoft, Amazon, Apple, Tobii, Google can be potential employers, but also companies in other sectors such as: automotive, Internet of Things, Banking, E-Learning. My advice is to start by making a list of all the companies that in one way or another focus on voice technology and see if they offer either opportunity for interns or have open positions for beginners. Another opportunity to be considered might be to choose to become entrepreneurs and create their own start up, by coming up with some smart solution based on voice technology that could be either a complete new application or a complement to some existing one. I know that in the Netherlands there are many Incubators and many opportunities to get fundings to create start ups.
What skills and qualities are important for recent graduates in the voice technology field?
Besides the technical skills, what is important are the so-called soft skills: in primis I would say communication skills. Good communication skills are the key to success in every sector. Also the ability to work both independently and as a team-player and being versatile and agile to adapt to a work environment in continuous transformation. Critical thinking is also a must-have skill to be able to think independently and make right decisions. Finally one thing to keep in mind is the importance of nurturing personal development by always trying to improve oneself, both from a personal and a professional point of view. As we live in a fast-paced world where things continuously evolve, we need to keep up with the pace and learn new skills and abilities all the time!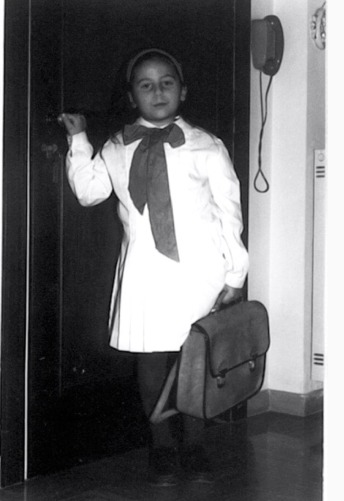 Could you share some tips on how students can sharpen their future career focus during their studies?
Be aware of your skills and ability and seek to both sharpen your existing skills and learn new ones. If you haven't done this already, make a list of the skills you have and at the same time a list of the skills you would like to acquire and find the best way to do it (learn by doing or by studying). This list will be useful when writing your resume'.
Start to build your own network of contacts by developing positive relationships with your supervisors and peers. Your network could open doors and lead to future opportunities when looking for jobs.


Have in mind a career path that can guide you through your career choice so you can make the right decisions for future employment.


Reflect on what is of value to you and how you define success, focus on what you enjoy doing and what makes you happy, this way it will be easier for you to find a job that you enjoy in a company/ organization with values which are in line with your own.