Leander van der Wal: it is very rewarding to work on topics that have societal and environmental impact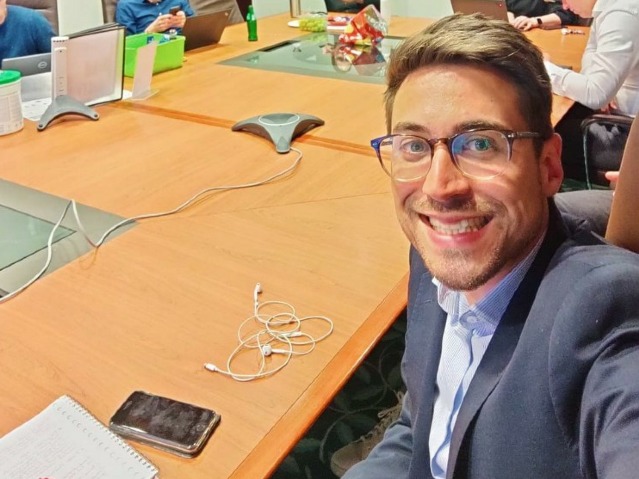 Leander is an alumnus of MSc. Sustainable Entrepreneurship and is currently working in the policy development of the Dutch Ministry of Agriculture and Nature. In the interview, Leander shares insights into his work tasks, his typical workday routine, but also reflects on what skills acquired during his studies serve him the most.
Tell a little about yourself and what do you do?
I work at the Ministry of Agriculture and Nature, and the last part is important for my job because I work in the department that deals with the problem of nitrogen in nature. That causes major environmental problems and impacts certain species of plants and animals. And our task is to reduce those problems. My job is therefore to develop new policies to reduce nitrogen pollution and at the same time to keep development and innovation for companies and farmers going. In other words, my job is to restore the balance by developing the right policies.
What was your transition from university to professional life like?
What I remember is that it was difficult and easy at the same time. The easy part was that there were quite a lot of different jobs I could choose from. Nonetheless, it was not quite easy to find a job where I could be an expert in sustainability. Eventually, I found a position at the Ministry of Defense, where I worked as an advisor on sustainability for 1,5 years.
The overall transition from student to work life was not that hard. I think because I already worked when I was at the university, plus both lifestyles have their own benefits. For example, it was awesome to have free weekends again, etc.
How did studying Sustainable Entrepreneurship prepared you for your current position?
What I also remember and still experience is that a lot of things you learn at the university you won't need in your profession. Having said that, there are of course also things you will need later on. Or you will suddenly recognise that "oh, I learned it at the university!" Normally it is not about specific knowledge, but about the skill and now I use it, or I see that I am more trained in something than my colleagues.
An example of what I learned at Campus Fryslân (CF) is how to recognise the needs of multiple stakeholders and how to accomplish that they all have a part of the deal. I also learned to tackle complex problems and developed my leadership skills. Within my previous and current positions I need to lead several projects, to make and execute plans. And at CF I learned how to show leadership, how to adopt different leadership styles and how to develop my own.
What does a typical workday look like for you today?
I don't have a typical day. It is a part of the research-related jobs that they ask you for all kinds of things to develop and to do. In my profession you see a lot of meetings with multiple stakeholders - farmers, other ministries, university researchers - in order to develop policies together. I write papers for the minister and other policy makers, I also do a lot of brainstorms and strategic meetings to work out complex problems from start to the end. It is a day from early morning till sometimes 11 o'clock in the evening, because we also have debates in the parliament and we help the minister to give the right answers, and we should be able to do so in the shortest time frame possible. That also happened this week, we had two debates and I advised on my specific topic.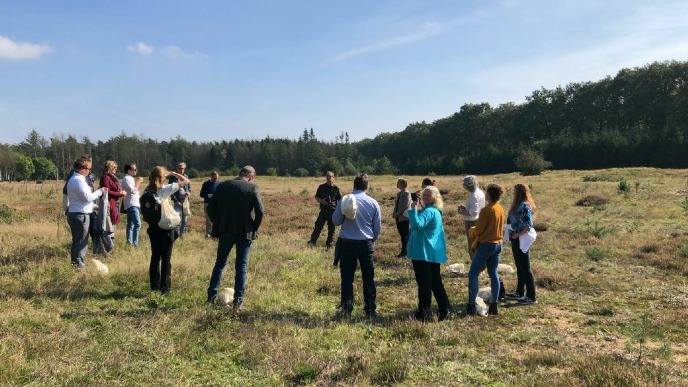 What do you like the most about your job and what aspects do you find the most challenging?
I will start with the positive, namely that it is very rewarding to work on topics that have societal and environmental impact. I can be the voice of nature and translate it into the right policy. I also like to work with multiple stakeholders, that's very me, because I like to work on complex problems where you need a systematic approach.
Now the less fun part is that sometimes it is quite challenging, it demands a lot of my time and my energy and I have to balance it out a bit. So when I work a lot of hours I feel the need to take an extra day off to keep it balanced.
Your career advice to prospective students of the programme?
First of all, do an internship, not just any internship but in the field you like. So if you want to work in a policy environment then go for an internship there. For two reasons, first to experience the area and the field, and second to understand what kind of knowledge is needed for that profession. So during the study you can focus on the right aspects and courses. I am working in the policy environment now and funnily enough from all the courses I had the lowest grade in policy. I did an internship at Unilever and I always thought I would become a manager in a big corporation…So that would be my advice to think a little bit about your field of interest and to experience that field. And if it doesn't work for you try another one so that you can focus on the right courses and knowledge.