KRANG
| | |
| --- | --- |
| Date: | 17 July 2019 |
| Author: | Campus Fryslân |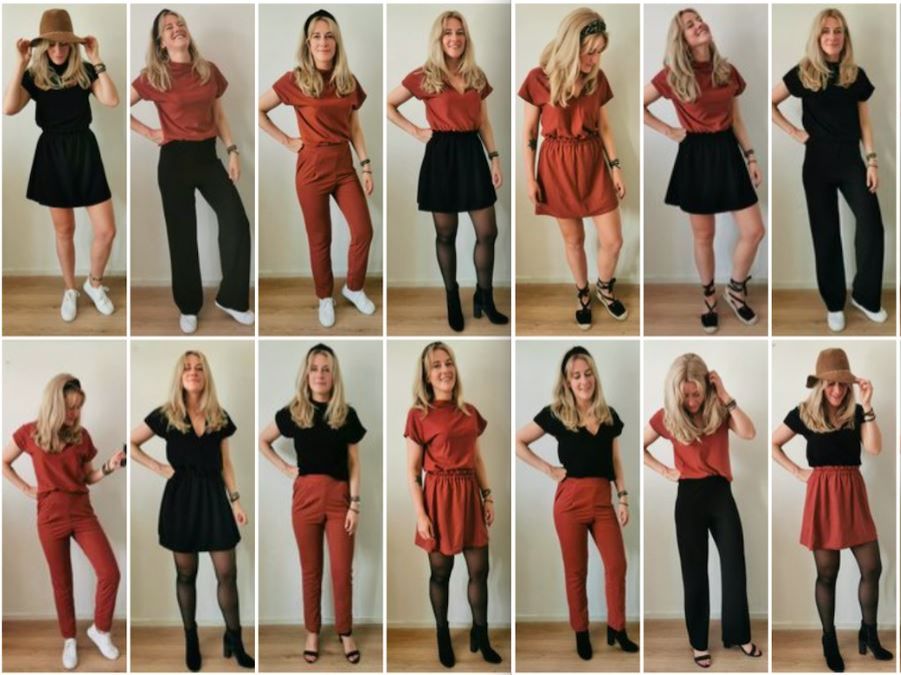 Mariska van den Ende and Miron Westerhof, alumni of the master Sustainable Entrepreneurship, together founded their company KRANG. What is KRANG and how did they come up with the idea to start the company?
"KRANG is a new slow fashion brand from Groningen. KRANG stands for reversible, inside-out, against the grain, determined, and/or unlogical. KRANG designs women's clothing that is wearable reversible and/or inside-out. In this way KRANG makes more efficient use of its resources. With this concept KRANG goes against the grain with the current fast fashion industry. KRANG is determined to create triple bottom line value by producing sustainably and locally. Some might say this is unlogical, we call it KRANG!"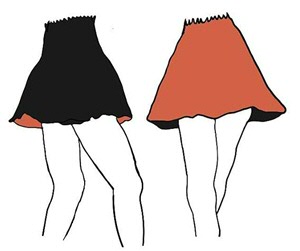 What phase are you in now? And what are the biggest challenges at the moment?
"KRANG finished its first three samples, one t-shirt, one skirt, and one pair of trousers. Currently, KRANG is looking for a fabric supplier that meets its high sustainability and quality standards. Besides, KRANG works with double-faced fabrics that require innovative solutions. The challenge in this journey is that most of the craftsmanship in the textile industry has moved to cheaper labor locations, such as Bangladesh, India, and Myanmar. Therefore, it is difficult for KRANG to find a perfect supplier close to the Netherlands. So, the biggest challenge for KRANG lies in finding the right people in its network."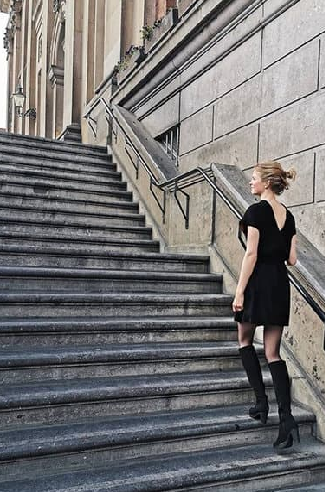 How are you going to produce the collections as sustainably as possible?
"First of all, KRANG designs its clothing in such a way that it is possible to wear all apparel in at least two different ways. Secondly, the material for the apparel is going to be of high quality and sustainably produced. Besides, the collection of KRANG is going to be produced as locally as possible to minimalize both social and environmental harm. Moreover, KRANG's collection consists of timeless but stylish designs, in this way KRANG goes against the grain by not going with trends and not producing up to 52 collections a year. KRANG preferably works with a capsule wardrobe. By doing so, all collections from each season match with the same season of the previous year. The capsule wardrobe also enables people to combine their apparel more efficiently, therefore people need less items to create the same number of outfits. Finally, for a future scale-up option, KRANG would like to co-create with its customers. The idea is that customers can choose their own inside and outside colors of the apparel they buy. This ensures that the customers wear their items longer and feel more personally attached, as they have designed them themselves."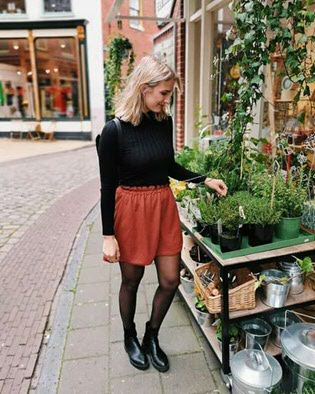 You have recently successfully completed the Masters in Sustainable Entrepreneurship. What are your plans for the coming year now that you have graduated? Are you going to work full time on KRANG?
"Both Mariska and Miron, the faces behind KRANG, graduated in June this year from the MSc Sustainable Entrepreneurship. Both are currently working hard on finding a supplier for the first collection. However, both are also looking for a job in which they can use the skills learned in their master."
How has this program contributed to the creation of KRANG?
"First and foremost, the MSc Sustainable Entrepreneurship has enabled the fact that Mariska and Miron met. ;) Secondly, the master helped us to develop a new perspective that led to a new opportunity recognition. Both learned to see the world wearing a different pair of glasses. Moreover, the master gave them a good head-start on what it entails to be an entrepreneur. It gave them both leadership skills, as well as 'hard' skills needed to run a business."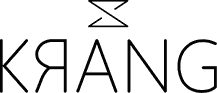 Comments