How to survive uni: Studying Data Science while contributing to society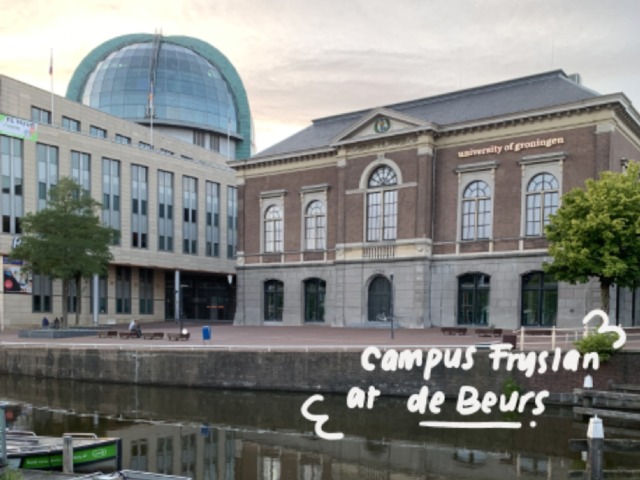 The new bachelor programme Data Science and Society (DSS) at Campus Fryslân is unique, since it also contributes to society. How do students experience studying here? First year DSS student Imaji reflects on her time in Leeuwarden so far.
Can you introduce yourself?
My name is Imaji. I'm in my first year of the Data Science and Society bachelor programme at Campus Fryslân. I'm 18 years old and originally from Jakarta, Indonesia.
Experience the programme yourself during the Open Day on October 29 (Groningen)!
Why did you decide to study Data Science & Society at Campus Fryslan?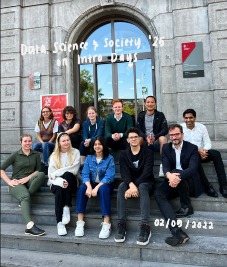 My interest in the datafication of our surroundings is what got me interested in enrolling in this specific programme. Alongside the growth of technology and big data, the societal or ethical aspects of it are sometimes forgotten. I chose the Data Science & Society major since it explores data from both a scientific and social standpoint.
Which course do you like best so far?
At the moment, I have three courses: 'Introduction to Data Science', 'Programming for Data Science', and 'Regulation, Governance, and Innovation'. Personally, I like the programming course the best, since the coding process is very exciting. Of course, we naturally get hands-on exercises, which is really great. The way we learn in class has definitely helped me become more critical, as well as more forthright and confident in expressing my opinions.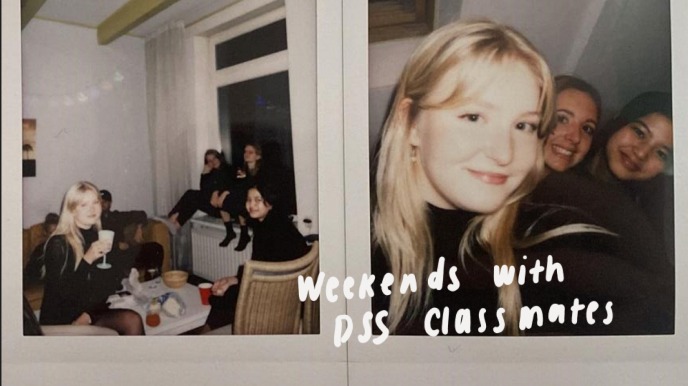 What are you most looking forward to when studying Data Science & Society?
It would be an oversimplification to just say that I am eager to learn more and broaden my understanding of data through various lenses. I am definitely curious about which specialization I intend to choose in the second year, 'Cognitive Technology' or 'Regulation, Governance, and
Innovation', and about future field projects to really gain insight into how this works in the real world.
Do you have an example of an assignment you worked on so far?
I was asked to interpret graphs about the daily case and mortality rate of COVID-19 in several countries. Our lecturers taught us a "how to" on graph interpretation and immediately put what we learned into practice. This gave a sort of basic introduction to working with data in real-life
cases. In this assignment, we immersed ourselves in data from the healthcare industry. It's also nice to know that you can find data everywhere. There are numerous opportunities to apply your skills and knowledge in various fields.
Can you name a specific theory you studied that you think is very interesting?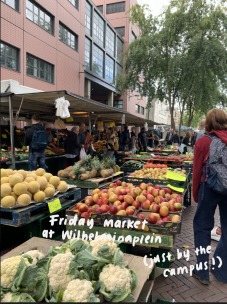 The different approaches introduced to understanding regulation, governance, and innovation were quite interesting. It included liberal, statist, critical, and ideational approaches. It is quite thought-provoking how they differ from one another while simultaneously bringing added value when certain elements of them are combined.
Do you like Campus Fryslan? And what do you think about Leeuwarden?
I love the learning environment here. Everyone is encouraged to participate, whether it is to join in on class discussions, events, committees, and many more. The programmes they provide here at Campus Fryslan have unique interdisciplinary approaches, helping us comprehend diverse topics. It is also stimulating that we are provided with emerging global issues and the goal is to find solutions to them. In addition, it is very nice that we have such an international and welcoming community in this faculty. Located in Leeuwarden, it's a hospitable and pleasant city to do your studies in. I love that I can walk or bike anywhere within the city. On top of that, it's always only a train ride away to explore other parts of The Netherlands.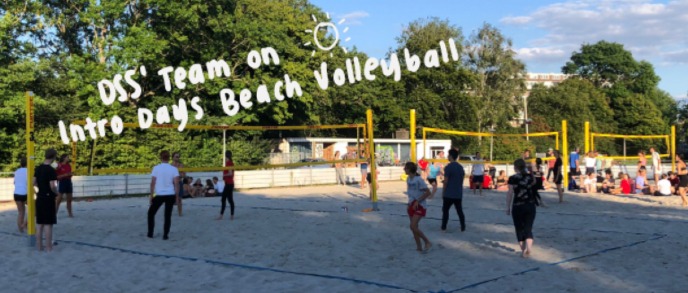 Do you recommend DSS to anyone else?
If you are someone who would like to work with data while also contributing to society, this could be the programme for you. The knowledge and expertise you gain can be utilized in a wide range of fields. So far, these first few weeks of my studies in the DSS programme have been wonderful. If this is something that interests you, then you should absolutely consider applying.
Hopefully, this blog post has helped you gain a deeper understanding of the Data Science and Society programme and a closer look at our community here at Campus Fryslân. Check out the Campus Fryslân page if you're interested in learning more about the Bachelor's and Master's programmes offered by Campus Fryslân. Want to experience the DSS programme yourself? Visit us during the Bachelor's Open Day on October 29 at Groningen.