How to survive: Studying at the best University College in the Netherlands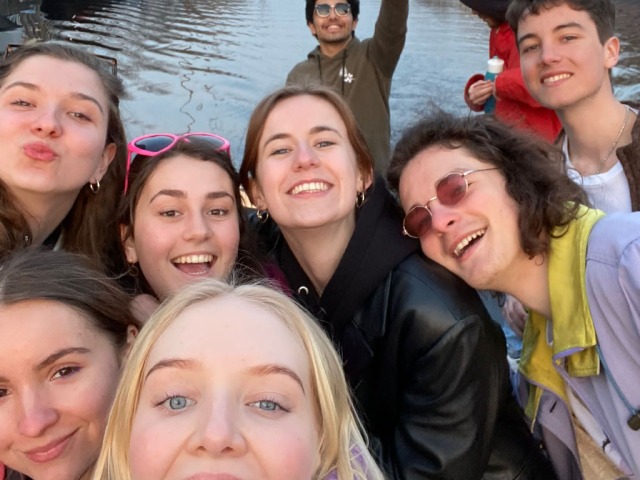 The bachelor programme Global Responsibility and Leadership (GRL) at Campus Fryslan is rated as the number one Top programme of all University Colleges and bachelor programmes in the Netherlands. How do students experience studying here? Second year GRL student Marjolein reflects on her time in Leeuwarden so far.
Experience the programme yourself during the Open Day at October 29 (Groningen)!
Hello Marjolein! Who are you and why did you choose this programme?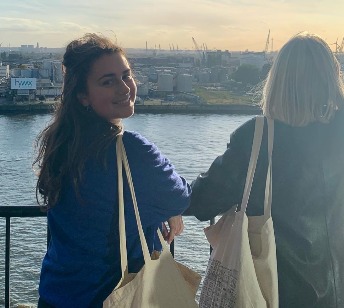 I'm Marjolein and I'm currently in my second year of the bachelor programme called Global Responsibility and Leadership at Campus Fryslân. I'm 19 years old and from Soest, The Netherlands.
When I was a 'Student for a day' at another programme about sustainability, someone in my group told me about a similar study but "much more practical and where you'll work together on projects with organizations and authorities". I was excited to hear more about it, but unfortunately, I forgot to ask what the study was called. I only knew that it was somewhere in the north of the Netherlands. Then I searched all over the internet, and a few months later, I found Global Responsibility and Leadership. I thought the description sounded very interesting, and then I decided to go to a 'Student for a day'.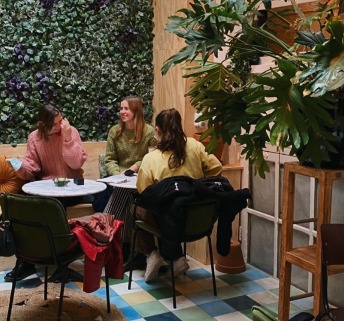 When I came home I was even more excited and decided to apply for the study. It was only after a few months that I realized that this was the study I had been looking for so long. What struck me the most about this programme is the community and small-scale classes. Since I was going to be living with my fellow students for at least one year, we would spend a lot of time together.
How have you experienced the community so far?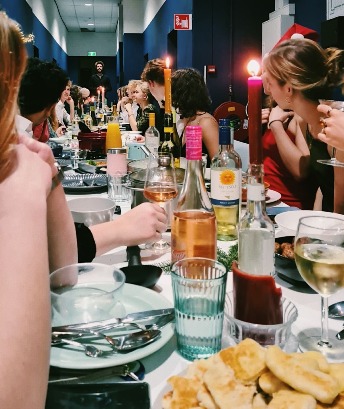 The Campus Fryslân community is very open-minded and welcoming in my eyes. People look out for each other and organize fun activities. Living in a big building together, called Kanaalstraat, made the community even stronger, since we always have random conversations in the hallways and we could always ask for a little bit of butter in the groupchat, for example.
My connection to the teachers is good as well, since we have to attend almost all classes and are expected to participate in class. I love how diverse the backgrounds from the teachers are!
How do you feel about the international classrooms?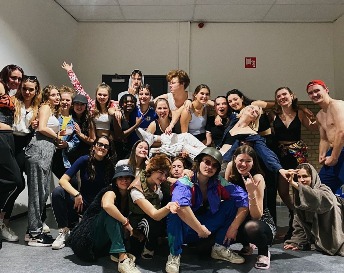 I think it's very interesting to have classes with people from different countries and cultures. In this way, we have different opinions about certain topics. Last year, I especially noticed this in the subject Language & Culture, where we often talked about different perspectives on certain subjects. We were able to tell about our own experiences or how things are done in our own culture(s). During the classes the normal is made weird and the weird is made more normal. In this way, you learn a lot about other cultures, countries, and how that can affect people.
Do you have any examples of issues you talked about in class?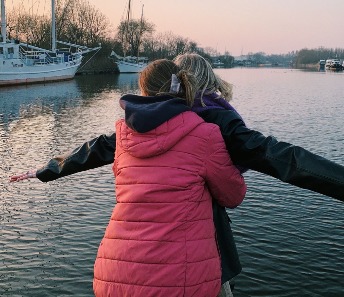 Some societal challenges that drove my interests in class are inequality, food security, and health. In particular inequality and privilege was discussed in our classes and projects. For example, the topic of our qualitative study for the course Qualitative Methods was privilege at Campus Fryslan.
Do you like Leeuwarden, where Campus Fryslan is located?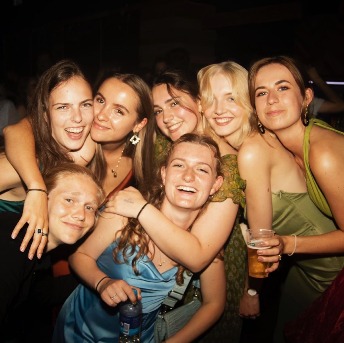 Leeuwarden is a lovely, cosy city with friendly people. I like how you can walk or cycle everywhere and it feels safe. There is a lot of greenery as well as parks and nature (outside of the city center), such as Groene Ster, where we go for a swim in the summer. There are numerous shops, pubs, and restaurants; whatever you need, they will have it!
Hopefully, this blog post has helped you gain a deeper understanding of the Global Responsibility and Leadership program and a closer look at our community here at Campus Fryslân. Check out this page if you're interested in learning more about the Bachelor's and Master's programmes offered by Campus Fryslân. Want to experience the GRL programme yourself? Visit us during the Bachelor's Open Day at October 29 at Groningen.