How to prepare for your future career during your studies at Campus Fryslân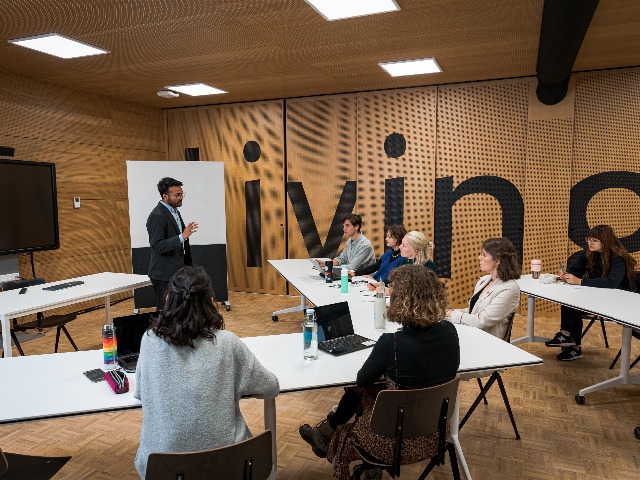 Relationship specialist of Campus Fryslân (CF) Rowan-Niels Spinder talks about cooperation with local, regional and (inter)national organizations and other faculty efforts to help you become a future-proof employee for all kinds of organizations, and most importantly find your calling and a suitable career path after your graduation.

What are the main ways in which CF helps current students to make a transition from classroom to industry?
First of all, we are organizing (network) events, where students can come in contact with the companies and organizations that are searching for talent. There is one such event coming at the end of April. In the morning there will be a training session about networking, and in the afternoon multiple organizations, companies and startups will visit our faculty building, the Beurs, to give a presentation. After that we want to encourage students to communicate with companies in a speed-date format, guided by different topics and questions. For instance, the topic of one of the rooms will be "Energy transition" and one of the questions can be like "What are the latest innovations related to energy transition?" After a 5-10-minutes conversation a student will switch the table and talk to another company, discussing another question within the same topic. We try to host events with lighter and more innovative formats, rather than a standard vacancy market.
There are also a lot of different training sessions offered at the central level by the University of Groningen. Also, all the UG students can have their CV, motivation letter or LinkedIn page checked by career services.
Is there also a career component to the Masters' curriculum?
Within the curriculum Masters' programmes, we are cooperating with external organizations. so that students are aware of the field and possible jobs. There are different formats for students to cooperate with companies directly, such as guest lectures, internships, co-creation projects or projects commissioned by organizations outside academia. Within the Master's thesis for all the programmes there is an opportunity to work with an external organization. Some programmes have other formats, specific to their topic. Thus, Climate Adaptation Governance and Tourism, Gepgraphy & Planning Masters' organize 4-5 site visits, related to one of the courses. Among their destinations - Global Centre of Adaptation in Groningen or Wetterskip Fryslan, Climate Adaptation Team of the municipality of Amsterdam.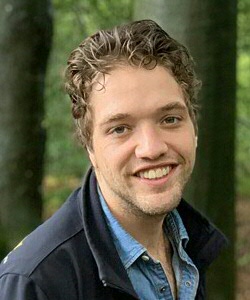 You have mentioned an opportunity for students to cooperate with the companies? Are there some success stories?
We have students, who worked on their Master's thesis in cooperation with the company, and after graduating they started working for the same organization or they made use of the network of the company. This year, it is also the case that one of our students will write her thesis with Deloitte and I already know that next to that she has also started a part-time job working for Deloitte, and very possibly after graduation she may continue working for them full time.
I also always take it as a compliment for our students and programmes, when companies, which cooperated with us come back offering new projects for the next cohort of students.
What tips would you give to students to find their way from Master's to maybe their first ever job?
My advice would be to start early. Think about what it is that you like to do or what kind of job would be your dream job.
At the same time, remember that you won't necessarily find your dream job right after graduation. Take it as a process, so even when you think you are doing a job, which you maybe don't fully like, there are always some aspects of it you can learn from and skills and competences you can add to your luggage of knowledge, and which eventually will take you further. In other words, don't be frustrated if after graduation you are not working for the UN.
Invest in your network. It's not only friends and people you met at the university, but also your family working for different companies. Start your orientation at the early stage to understand what kind of organization and sector you would like to work for – education, governance, governmental institution, or commercial sector, maybe an NGO.
And then start writing motivation letters, networking, practicing your pitch. For the latter answer to yourself - what am I and what is my added value. Come prepared and don't stick to only one pitch. Make it relatable, depending on the people you are talking to. Check their LinkedIn, look up their interests and any other connection you may have to that person. So for example, when I meet people working for a municipality I always tell them that I also worked for a municipality, when I'm talking to someone with a psychology background, I say "Oh, I studied applied psychology". It will bring your communication with a potential employer to the whole new level.