How to get involved: NCF Committees at Campus Fryslan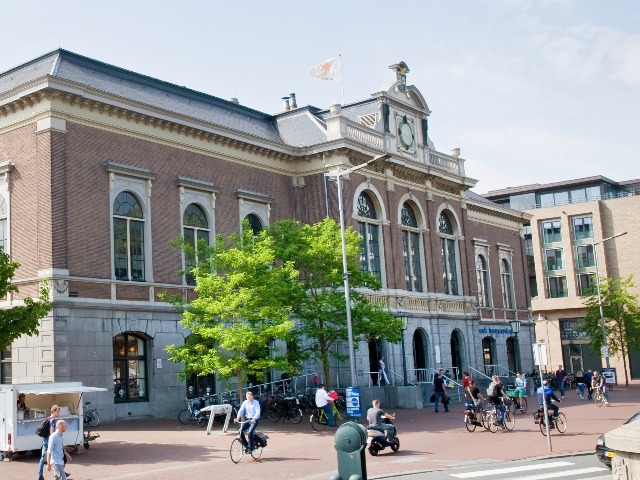 At University faculties you will usually find study associations that organize all kinds of events for their fellow students. At Campus Fryslan we have NCF - Nobis Cura Futuri ("The Care of the Future is Ours"). NCF consists of a huge variety of different committees (13 different ones!), each having their own special topic. A committee is a small working group that meets regularly to discuss an plan new events. I talked to Yasmin who joined the Arts committee this semester and Tabio from the TO-DO committee about their experience as NCF and committee members, what they are currently up to and what they'd like you to know about their committees.
Interview with Yasmin - Arts Committee: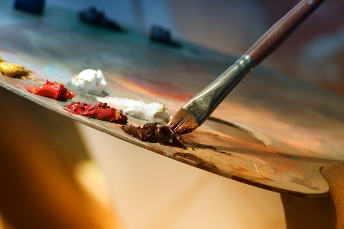 "The arts committee is an opportunity to have a creative outlet and to discuss and plan events for creative minds at this campus" - Yasmin, Arts Committee Secretary
What is the arts committee?
First things first: the arts committee is NOT a crafting club. Of course, crafting events form part of the art's committee's agenda, but most of all they are organizing arts-related events. These can be related to cultural events like the Halloween crafting session, or creativity-related activities like the solidarity stones swap where self-painted stones are swapped anonymously to serve other NCF members as a little bringer of joy. Music is of course also part of the arts-committee's agenda. Open mic nights are taking place once every academic year. The next one will be in May! As a NCF member it's free to attend, but don't worry, as a normal student you will of course be able to join if you pay a small fee. When I asked Yasmin about further upcoming events she said that a cooking competition will be up next for the coming academic year.
How do you plan events?
The arts-committee meets weekly, usually online, to discuss different ideas and plan upcoming events. For every event, the committee has to send a proposal to the NCF board which then usually approves what they are up to. All other organizational steps are discussed within the committee. Some events were online (because of Covid), but it worked out well. One online workshop, for example, was about making beeswax wrappers. Participants got a list of materials to buy and then everybody crafted their own wrappers together online.
What do you like most about being part of the committee?
Being around different people and meeting them once a week is a great way to broaden your social network. On top of that, everybody shares the same interests and that is very nice.
Do you work together with other committees?
Yes, but not this academic year. Due to Covid, collaborations with other committees were not as easy. Planning things in general was tricky because everything had to be planned and take place online. If every committee does that, people stop being motivated to go to online events at some point. However, the open mic night may become a collaboration with the NCF foundation. Working together with the Nature Committee could also be an option we'll see.
What would you like other people to know about the committee?
We are not a crafting committee, we don't only make decorations. However, we're trying to create a creative outlet for the campus, and to make the campus more creative. It's good to have something different and creative between the academic and normal life. If you'd like to join the arts committee, you can send an email, a dm via instagram or get in touch with people from the committee. It's a small community and once you're in you get to know the people well.
Email: arts sa-ncf.com
Instagram: https://www.instagram.com/artsncf/
Interview with Tabio - TO-DO Committee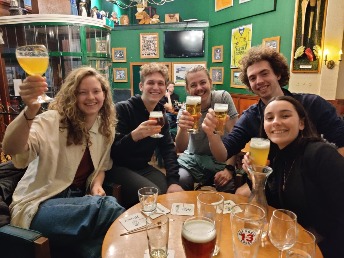 "The TO-DO committee is open to everyone who is interested in technology and Data!" - Tabio, To-Do Committee.
What do you "DO"?
Tabio has been part of the committee ever since it was created. What started as a private project with another student and another lecturer has become a committee. It started with three people - enough to have a committee! The title "To-Do" was the result of an inside-joke. However, you'll know now that what the committee does is technology, data, and digital stuff - to put it broadly. That can involve meeting up for some coding, discussing possible events and planning anything tech-related. Today, the committee consists of six people - new members are welcome!
How do you plan events?
The events from the To-Do Committee are usually workshops or guest lectures. Taís, PhD at Campus Fryslan, recently gave a guest lecture on a paper on AI and the protection of malicious use of technology. During Covid, events such as a movie screening have taken place online. And even now that the numbers are lowering, a storm has also been an obstacle, so having the online option is always a good backup. Currently the committee is thinking about a possible automation of signing up for electives (this is just an idea and yet to be discussed with the bodies involved!). Other ideas are a workshop on instagram bots and how to code your own bot or maybe a movie screening. The To-Do committee meets bi-weekly to discuss their ideas and plan events. Meetings are onsite again now, but someone is always in quarantine so joining online is possible.

What is your favorite part about being part of the committee?
Tabio says that that's really hard to answer, but the complete freedom in what we do, like host movie screenings, sit around and code, and being supported by the NCF infrastructure with budget for events, whatsapp and instagram channels to make events public - that is really great. You get a platform where you can host your personal events.

Do you work together with other committees?
They usually don't and are one of the few committees that is a bit more focused on education than social events. However, the To-Do committee is currently working together with the Beer Brewing Committee. Plans for a joint debate around technology related topics together with the Debating Committee are also in progress.

What would you like other people to know about the committee?
"We are super fun obviously." In the To-Do committee you can have fun and learn at the same time. Broad tech topics such as AI and data privacy are part of the deal. Questions like "What does AI mean for your job in 40 years?" are addressed. The committee tries to make it as fun as possible. Also: the committee is accessible for non-nerds! If you are interested, you are highly encouraged to join.
Would you encourage other people to join?
"Of course!" At the moment 6 people are part of the committee, so there is space for more! More events are always better, and more people means more events. Everyone is welcome!
To get in touch with the To-Do committee email: to-do sa-ncf.com

Via instagram: @ ncf_todo_committee
Of course there are 11 other committees apart from the arts and the To-Do committee. If you are interested in finding out more, check out:
Or get in touch with a specific committee, ask around, send an email - You are welcome to join NCF and join a committee as part of your student experience.
About NCF


There's a committee for every interest, but starting a new committee is also possible! Here's a list of all current active committees.
Arts Committee
Travel Committee
Dutch Courage Committee
First years/intro week committee
Mind-Sharing Committee
PR committee
Debating Committee
TO DO Committee
ConnACT
CRIsim Committee
Support for International Students Committee
Craft Beer Committee
Language and Culture Committee

If you want to learn more about NCF, visit the NCF website. Anyone can become a member of NCF, all it takes is to get in touch and pay a small membership fee (8.50€ per semester). As a member you can go to all events for free, be part of a committee or even start a new committee.
Students that are not part of NCF can also attend their events but will have to pay an entry fee.