How to Explore Leeuwarden: 5 Hidden Places You Should Know
| | |
| --- | --- |
| Date: | 10 February 2022 |
| Author: | Leslie Willis |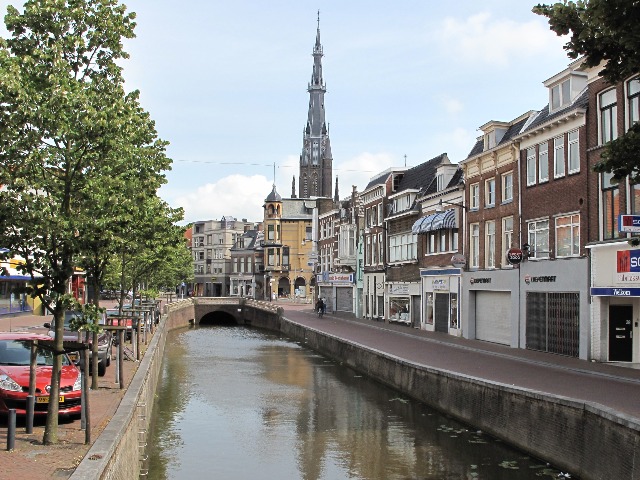 Another round of exams is done, covid restrictions are loosening and you are probably wondering: What does Leeuwarden have to offer? Here are five tips on how to spend your rare and valuable free time in Leeuwarden.
1 Miniature People Leeuwarden


This is not necessarily a place that is hidden, but the 'event' that is hidden: All around Leeuwarden there are tiny people, the size of your fingertip, hiding in window shelves, on walls and bridges. It takes some patience to spot them, but once you've started, you'll feel as excited as a child on Christmas. I must give a little disclaimer though, because these tiny people are not alive, they're figures created and put in place by a Leeuwarden artist: Michel Tilma. The little figures that are placed around the city are very hard to spot. It can be helpful, however, to focus on the little QR-code signs that are always next to the little ones. While you are always free to start your tour just like that, know that you can get a paper-map at the tourist shop Ut Streekie.
Have fun finding Leeuwarden's miniature people!
2 Take A Walk Down Kelder Street
On the street named Kelder, you'll find not only beautiful street art (literally, the sidewalk is painted!), but you'll also find a number of beautiful little shops. Hobby Compleet "De Duif", for example, is a beautiful art shop where you'll find all the supplies you could have ever dreamed of. Right next to Hobby Compleet, you will find King Kong Records. This beautiful record store has a variety of vynils. The perfect place to get into the retro vibe and find your next favourite artist. Apart from that, there are even more record stores and vintage shops around this street. And if you get hungry, just stop by at Bagels and Beans or Bowls 'n Rolls. But the best way is to go out and explore by yourself.
3 Go Ice Skating

As you might have heard, there's a huge tradition around ice skating in the province of Fryslan. The eleven cities tour is the biggest event concerning ice skating, but waiting for the river to freeze can take quite long. The last time it did and the ice skating event could take place was in 1997. If you don't have the time or the patience to wait for that, rest assured that there is another solution. At the Elfstedenhal you can run the ice for 7.50€ per person. There also are group discounts. Check out their website for more information and have fun on the ice.
Entry: 7,50€
4 A Museum That Unwinds Your Brain


Leeuwarden has 13(!) museums among which you will find one that is especially different to all other museums you (or at least I) have heard of before: The House That Plays With Your Brain. This place is a special hidden jem and on top of that a particularly useful spot for stressed students. Using virtual reality technology, you can learn to meditate effectively, fight your fear of heights and even cuddle with a robot that will breathe with you and prepare you for a good night's sleep. Everything a student could ask for, right? And for the creatives among you: You can also paint a picture with your emotions. So, see you at The House That Plays With Your Brain then?
Entry: 10€ per person
5 Paint Ball at De Groene Ster


Yes, you can play paintball in Leeuwarden! At de groene ster, a beautiful recreation area, you can spend time playing paintball at Paintball Xperience. Their offers start at 25€ per person which is not exactly the most student friendly price, but the experience should definitely be worth it. This is an activity to do with a group. You must be a group of 10 people to be able to book. Better start recruiting your team right away!
Entry: from 25€ per person
On a sidenote: Of course, the pandemic is still not over, and we should be mindful and stay safe! Anyway, I hope you will not hesitate to get up and explore these great activities around the city. Have fun exploring all of these, and don't forget to take your favourite uni buddy with you.
About the author
Leslie Willis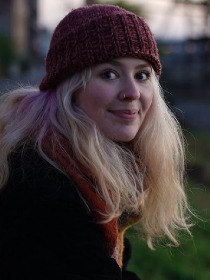 I am Leslie, 23 years old and currently studying the MSC Voice Technology at Campus Fryslan. Before I studied in Germany which also is where I am from. I'm a language enthusiast and I love music and coffee ..and ginger beer!
(l.willis.1@student.rug.nl)