Get to know the Nobis Cura Futuri Study Association!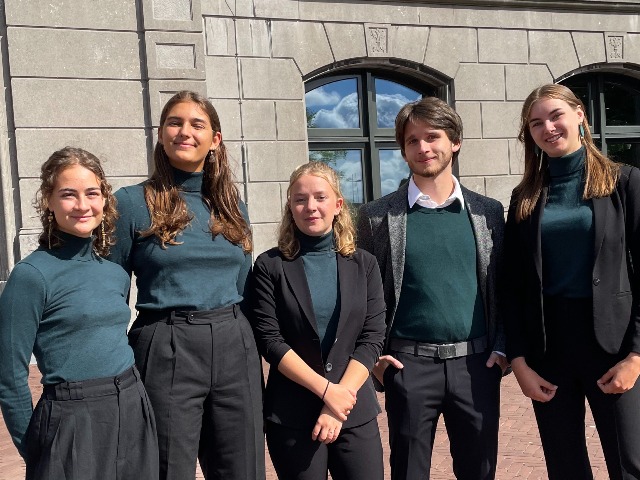 Nobis Cura Futuri ("The Care of the Future is Ours"), the official study association of Campus Fryslân of the University of Groningen, provides activities that are aimed at making the most of your student life. Get to know the NCF board, and read about their plans for 2022-2023.
What about last year will you take forward and what would you like to improve?
We all agree that our predecessors have done amazing work building a solid foundation for NCF to function on. We have also learned many things from our own NCF experience (what we would want for the new people, and what we could improve). Our goal now is to take a step forward and extend NCF 's reach to grow our amazing community.
Some of our biggest virtues are transparency and bottom-up dialogues. We want to encourage everyone to not hesitate when it comes to criticism, feedback and new ideas. If you see us in the halls, you are always welcome to approach us.
We are rethinking the current structure of NCF and are eager to work on improving and speeding up internal processes. Furthermore, we would like to extend our networks to make being a member of NCF the best experience possible.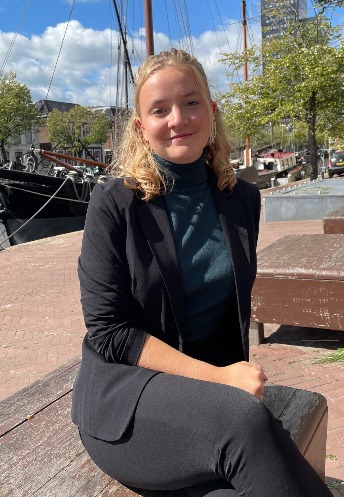 My name is Elise, I am currently 20 years old and I'm from the east of the Netherlands. I tend to keep myself busy with school, NCF , friends, work and some partying as well.
I am very excited and thrilled to be starting the new year. I've learned and grown so much in the past year that I cannot wait to see what next year will offer. That being said, I also feel a tad bit scared about how I will be able to balance everything in a healthy way, but I also see that as a challenge.
Over the past year, I noticed how much joy I got from being with people and seeing them together. NCF is an association that creates a space for people to do so. I see a great future for NCF and want to help build on that. I believe I have a lot to offer the community. That being said, I am also very ambitious and wanted to get everything out of my years as a student and applying for the NCF board felt like the next step to grow as a person, but also as a leader.
Judith (External Affairs)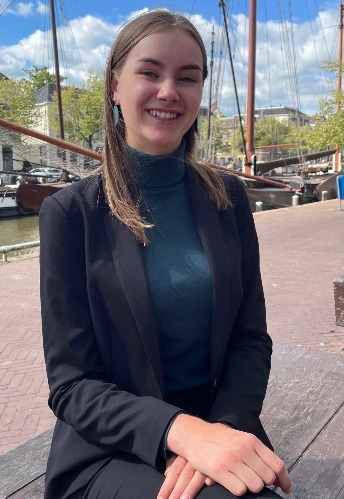 I am a 19-year old student from Barendrecht, a place close to Rotterdam. This academic year, I will be a second year student of the bachelor Global Responsibility & Leadership. I came to Campus Fryslan with a motivation I think we all have: to make this planet a bit better. This year, I will start the Planet Major of the program, and alongside I chose the Politics Track. Although I have no clue yet what 'I want to become', I hope I can do something with the theme of my major choice in the future.
I am very excited about the upcoming year. I am excited to work on a strong community with lots of activities together with my co-board members. Of course, I am a bit nervous, but this does not diminish my excitement to live a board-life the coming year.
Next to this serious life, I like to hang out with friends and enjoy student life (in whatever way you want to define that).
Leslie (Secretary + Vice Chair)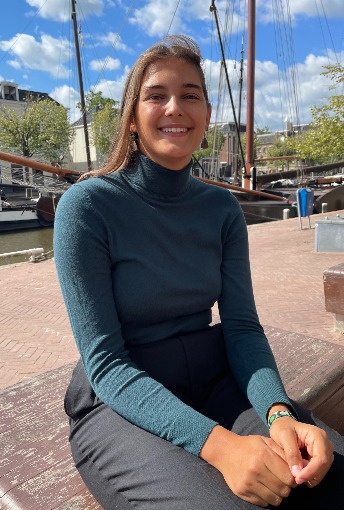 I'm 20 years old and now starting my second year of Global Responsibility and Leadership at CF. I was born in Hamburg and love cooking, listening to music, but also making it myself and being active in local climate groups.
NCF really made my first year amazing as it created a nice space to meet with everyone from our Campus and organize events together with people from other years as well. Seeing so many active people in our community, I realized that I would love to contribute more to this community and keep up this opportunity for students to be creative and active.
Lisa (Internal Affairs Officer)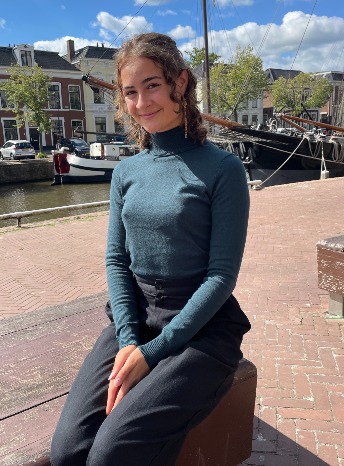 I am 20 years old and from Germany. I enjoy basically every physical activity (especially when water is involved) there is and love the outdoors, arts and sowing. I am pretty sure that you could motivate me to do almost anything (generally, and for NCF ), as long as you are excited about whatever you are proposing.
I am a solid 9/10 excited for this year. The -1 are for the nervosity about managing to juggle the new responsibilities with university life (which I adore). But overall, I cannot wait for all of the amazing things we will organize and do!
Last year I discovered that one of my favorite things about university are the extracurricular activities, so I want to make sure that we have plenty of them. I am a very excitable person, so I hope that I will be able to motivate and help anyone that has an idea or special interest to pursue them!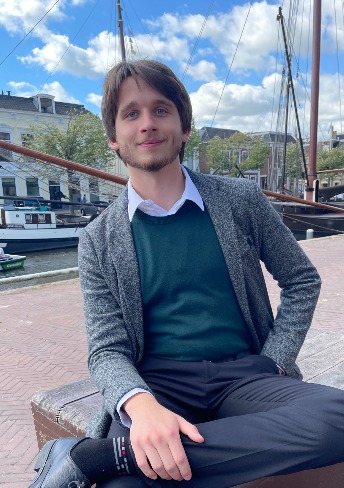 One year ago, I moved from my rather small, uneventful hometown in Germany to the much more eventful though still comparably small Leeuwarden. At the time of writing this, I am 19 years old and soon to be treasurer of our study association, Nobis Cura Futuri. I love (pair) dancing, playing football and listening to the tunes from my record player, tea in hand.
After one year of settling in, making new friends and getting to know the NCF community I am buzzing to take on more responsibility myself. Last year was great – this one will be even better!
Our community helped me a lot with settling in when I first arrived in Leeuwarden one year ago. Together with a lot of other great people we started our very own Language & Culture Committee. I loved how NCF enabled us to make happen what we wanted to see in our community. Taking the step up and applying to a board positions thus seemed only logical to me. I want to be there and help other people realise their own ideas this year just like was helped the last.