Fifteen Netflix Movie Recommendations
| | |
| --- | --- |
| Date: | 28 May 2020 |
| Author: | Sinead Walsh |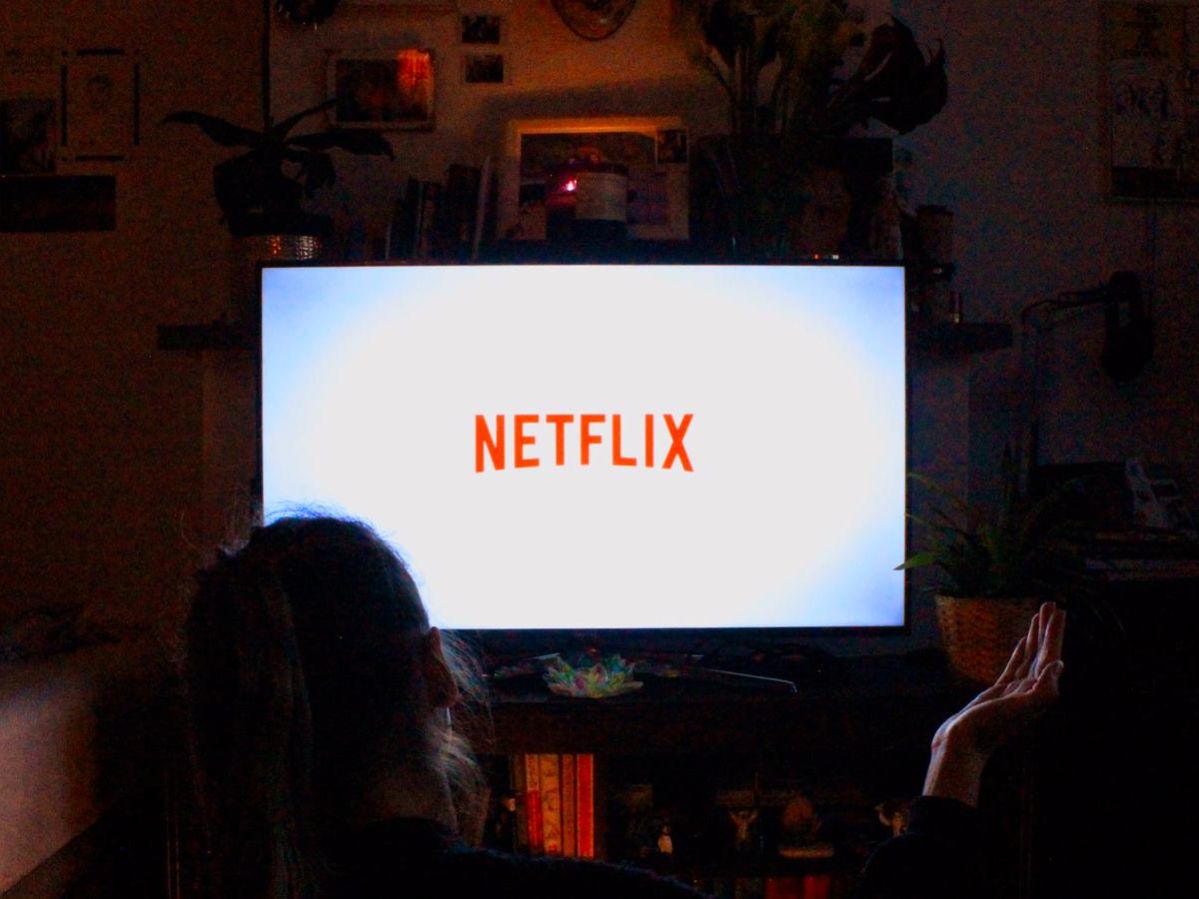 It's time for a new list of top tips. From classics to new blockbusters: Sinead got it all covered in this new blog with best Netflix Movie Recommendations!
Call Me By Your Name
Year: 2017
IMDb Rating: 7.9
Set in the summer of 1983, Call Me By Your Name is a coming-of-age story about a 17-year-old boy, Elio Perlman, who is spending his days with his family in Italy. When Elio meets Oliver, who is working as an intern for his father his world is turned upside down. This beautiful movie had four Academy Award nominations, including Best Picture.
The Big Short
Year: 2015
IMDb Rating: 7.8
In the mid-2000s, a handful of financial experts began to observe the fragility of the US housing market and financial institutions. They predicted the financial collapse of 2007-2008. Ever wanted to understand how all of it went down or how these systems can just "collapse"? This movie can help explain it to you, with some dramatic license of course!
Coach Carter
Year: 2005
IMDb Rating: 7.3
A sporting goods store owner accepts the job as a basketball coach for his old high school where he was a champion athlete. Coach Carter, played by Samuel L. Jackson is in disbelief at the attitudes of his players and sets out to change their lives.
Spirited Away
Year: 2001
IMDb Rating: 8.6
This movie was created by Studio Ghibli, a famous Japanese animation film studio. Chihiro, a 10-year-old girl and her parents come across a seemingly abandoned amusement park. After her father and mother are turned into giant pigs, Chihiro meets the mysterious Haku, who explains that the park is a resort for supernatural beings who need a break from their time spent in the earthly realm and that she must work there to free herself and her parents.
The Boy Who Harnessed The Wind
Year: 2019
IMDb Rating: 7.6
William Kamkawmba is the 13-year-old son of a local farmer in Wimbe, Malawi. When he is thrown out of school because his family can no longer afford fees he decides to educate himself. William sneaks into the library and learns how to build a windmill in an effort to try to save his village from famine.
Snatch
Year: 2000
IMDb Rating: 8.3
Directed by Guy Richie this movie shows the complicated tale of "why you shouldn't make a deal with a gangster". This comedy crime drama is set in the London criminal underworld with two intertwining plots. One dealing with the search for a stolen diamond and the other with a small-time boxing promoter who finds himself under the thumb of a ruthless gangster.
The Square
Year: 2017
IMDb Rating: 7.2
This film is about the curator of an art gallery that encounters various personal struggles all the while a controversial promotional video for an art installation is published without his oversight. This video both threatens his career and sparks a debate about freedom of expression and political correctness. The Square was nominated for the Academy Award for Best Foreign Language Film.
Ferris Bueller's Day Off
Year: 1986
IMDb Rating: 7.8
High school senior Ferris Bueller fakes an illness to get the day off school. Throughout the film, Ferris regularly breaks the fourth wall to talk about his friends and give the audience advice on various subjects. His parents believe he's ill though his sister and the Dean of Students at his school do not. Ferris convinces his best friend Cameron Frye to hang out for the day and they get up to some wind adventures with a great soundtrack to follow.
Coming to America
Year: 1988
IMDb Rating: 7.0
On his 21st birthday, African Prince Akeem has to marry a woman he has never seen. Determined to break tradition, he goes to America to look for someone he can truly love and respect but never expected how he would be received in America. This romantic-comedy will have you laughing and loving the naive African prince.
Spotlight
Year: 2015
IMDb Rating: 8.1
This film follows The Boston Globe's "Spotlight" team, the oldest continuously operating newspaper investigative journalist unit in the United States, and its investigation into the cases of widespread child sex abuse in the Boston area by numerous Roman Catholic priests. It was nominated for six Academy Awards and won an award for Best Picture and Best Original Screenplay.
The Shawshank Redemption
Year: 1994
IMDb Rating: 9.3
Banker Andy Dufresne is sentenced to life in prison at Shawshank State Penitentiary for the murders of his wife and her lover, despite his claims of innocence. He befriends a fellow prisoner Ellis "Red" Redding and becomes instrumental in a money-laundering operation led by the prison warden Samuel Norton. The two imprisoned men bond over a number of years, finding solace and eventual redemption through acts of common decency.
The Post
Year: 2017
IMDb Rating: 7.2
This American historical drama was written and directed by Stephen Spielberg. The Post follows a cover-up that spanned four US presidents and was discovered by the first female newspaper editor Katherine Graham. Set in 1971, this true story depicts the attempts by journalists at The Washington Post to publish the Pentagon Papers, classified documents regarding the US involvement in the Vietnam War.
Billy Elliot
Year: 2000
IMDb Rating: 7.7
Set in 1984 during the UK miners strike, this movie is about the life of Billy Elliot, the 11-year-old son of a coal miner in northern England. One day he stumbles upon a ballet class one day at the gym his father sent him to, to learn boxing and his life is changed forever. Before long, he finds himself in dance class and has a raw talent for ballet. However, will this "girly" sport be accepted by his coal miner father and brother? Nominated for six Academy Awards including Best Director and Best Original Screenplay, this movie is a classic and definitely worth the watch.
Moonlight
Year: 2016
IMDb Rating: 7.4
This coming-of-age drama about the life of Chiron, a young African-American boy living in Miami. He finds guidance in Juan, a drug dealer who teaches him to carve his own path through life. Chiron grapples with his identity and sexuality while dealing with the everyday struggles of childhood, adolescence and early adulthood. It won a Golden Globe for Best Motion Picture and an Academy Award for Best Picture plus deals with important topics including toxic masculinity and growing up in such an environment.
Ponyo
Year: 2008
IMDb Rating: 7.7
This is another Studio Ghibli production and a very wholesome one at that. The movie centres around a goldfish princess called Ponyo and the friendship she builds with a young human boy named Sosuke who she meets during a forbidden excursion to the surface world. Ponyo longs to become a human and the more that her friendship grows with Sosuke, the more humanlike she becomes. She wishes to live on the surface so much that she escapes her kingdom but in doing so, she spills a concoction of magical elixirs that endanger Sosuke's village.
About the author
Sinead Walsh
Hey there! My name is Sinead Walsh. I grew up in Ireland and I'm in the process of figuring out life as an international student in the Netherlands. Aside from an interest in politics and the environment, I am currently studying an MSc in Sustainable Entrepreneurship at Campus Fryslân. You'll see me around the campus almost daily so don't be afraid to come up for a chat any time!