Experience an Open Mic Night at CF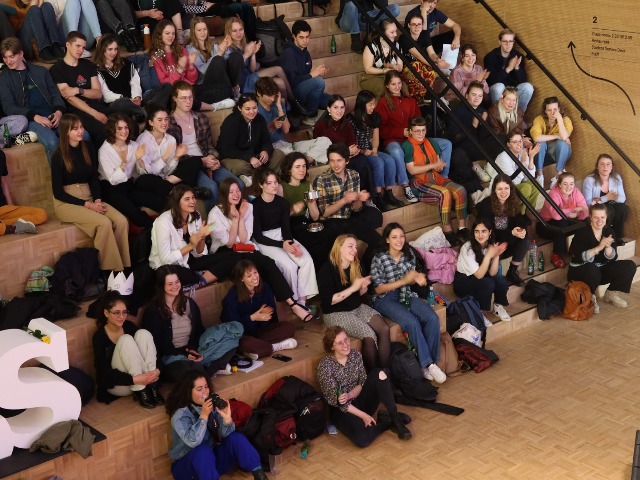 On May 2, 2023, an Open Mic Night was organized by the Arts Committee of the NCF Student Association of Campus Fryslan. This is an annual tradition that takes place on the steps of the campus, and everyone is welcome to attend and/or participate. This year there were various performances including singing, poetry, spoken word, taekwondo and even a band. Some performances were done for fun, as a tradition, or to show someone's creativity and skills.
The evening started well with singing behind the piano and a spoken word. This was followed by a singing act by friends who sang and danced country music. After that, there were more singing acts, with the audience sometimes singing along. This was the first year that someone even performed a taekwondo act, which was spectacular. There were also impressive spoken word performances.
After the break, a first-year band performed very well, followed by a game show organized by a group of friends. Five contestants from the audience competed for a prize. The night ended with a short spontaneous techno rave, with the entire audience on stage.
The Open Mic Night is a good example of the events that take place at Campus Fryslan and celebrate the community we have created here. Other examples are the clothing swaps organized by the Green Office, workshops, events, lectures and the NCF Galas. For the next gala everyone is welcome, including all staff and students of Campus Fryslan. Will you join us too?
Get updated on events happening at Campus Fryslan by following us on Instagram @campusfryslan.