Eva Top on organizing career opportunities for yourself during your studies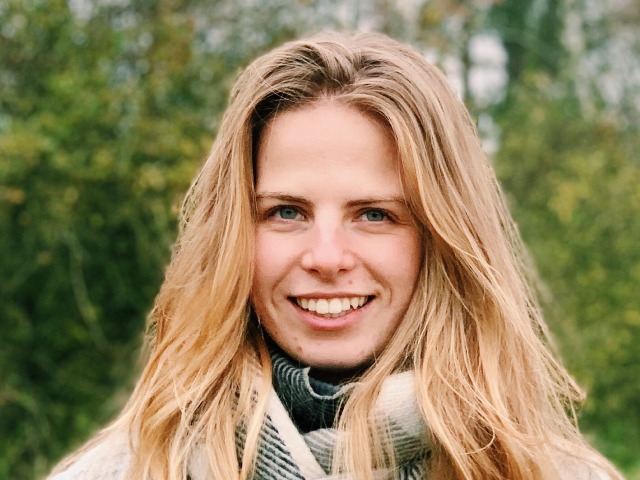 Eva Top is a MSc. Climate Adaptation Governance student, currently working on her thesis together with the Dutch Enterprise Agency. In the interview Eva is sharing her tips on how to gain practical skills and prepare for your future career.
What motivated you to start with the Climate Adaptation Governance Master's?
I have chosen this master because throughout my bachelor's I became increasingly interested in climate change, sustainable development, and everything surrounding this topic. Within my bachelor Business Administration (RuG) and internship I dived deeper into the topic of energy transitions and climate mitigation. Climate adaptation had not been the center of my attention yet, and so it seemed like the perfect topic to get more knowledge about. Therefore I decided to specialize in that!
Tell a little about your thesis project, what is it about and how did you come up with the idea to cooperate with the Dutch Enterprise Agency (RVO)?
My thesis is about climate adaptation benefits within renewable energy access financing. I am researching which adaptation benefits (like early warning systems, food security, etc.) could be achieved within the financing schemes and if the awareness about these benefits is present within the organization I am collaborating with. The objective of this paper is to see how the financing gap between climate mitigation and climate adaptation can be closed more. I decided to cooperate with an organization for my thesis on my own initiative and did all the research and communication in this regard myself. It seemed to me that working with an organization is actually the perfect way to finish up my studies while also getting experience in the work field and extending my network. I had reached out to several organizations to see which topic would fit best to my interests, and I ended up with the Dutch Enterprise Agency (in Dutch -Rijksdienst voor Ondernemend Nederland, mentioned further as RVO).
Learn more about MSc. Climate Adaptation Governance
Share your impressions of working with the organization
In my personal experience, working with RVO is completely different from working with the university only and it is the perfect addition to gain more practical knowledge besides extending your academic skills. You are stepping into the work field, which means that your communication skills, organizational skills, and other professional skills should level up. Besides, the people I am working with have a very practical outlook on the topics discussed in class, which makes the knowledge you have less black and white. I feel very supported in the organization I am collaborating with, they are very willing to help with providing data and also giving me insight in the professional world.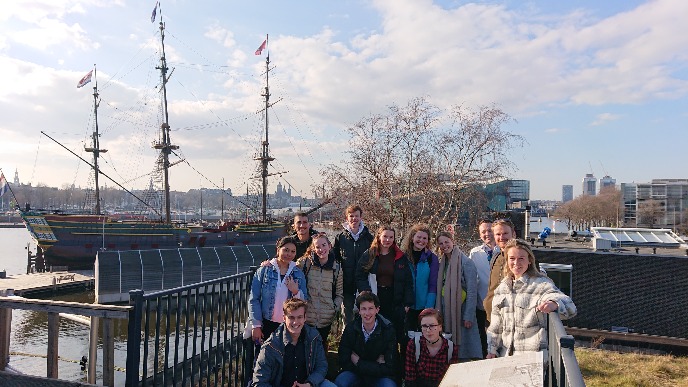 How do you see your next step after graduation? What kind of jobs or projects are you thinking about? Maybe there are even specific companies you have in mind?
I would like to get a job after my graduation, preferably within a governmental organization. I am not sure about the preferred geographical scale this organization should have, but I am leaning towards national or international organization. I would like to have an executive or advising role, rather than a researching role. And of course a job in the field of climate adaptation or climate adaptation and climate mitigation!
Give some examples of how your Master's programme gives you insights into the professional world and prepares you for your future career. Maybe there are already some extra steps you undertake yourself and could share these tips with others?
The Master's programme offers several field trips to companies in the professional world. This gives a good insight, and it also provides room to form an opinion of what organizations you feel drawn to. For example, we have talked to project managers, but also to people within municipalities or researchers that apply their knowledge practically within an organization. However, if you really want to be prepared for the professional world, I would recommend taking control of your own studies and being proactive in organizing opportunities for yourself. Make room for an internship, or several, within your programme, or collaborate with an organization for your thesis!