Enterprijs Competition 2020's First Hand Key Takeaways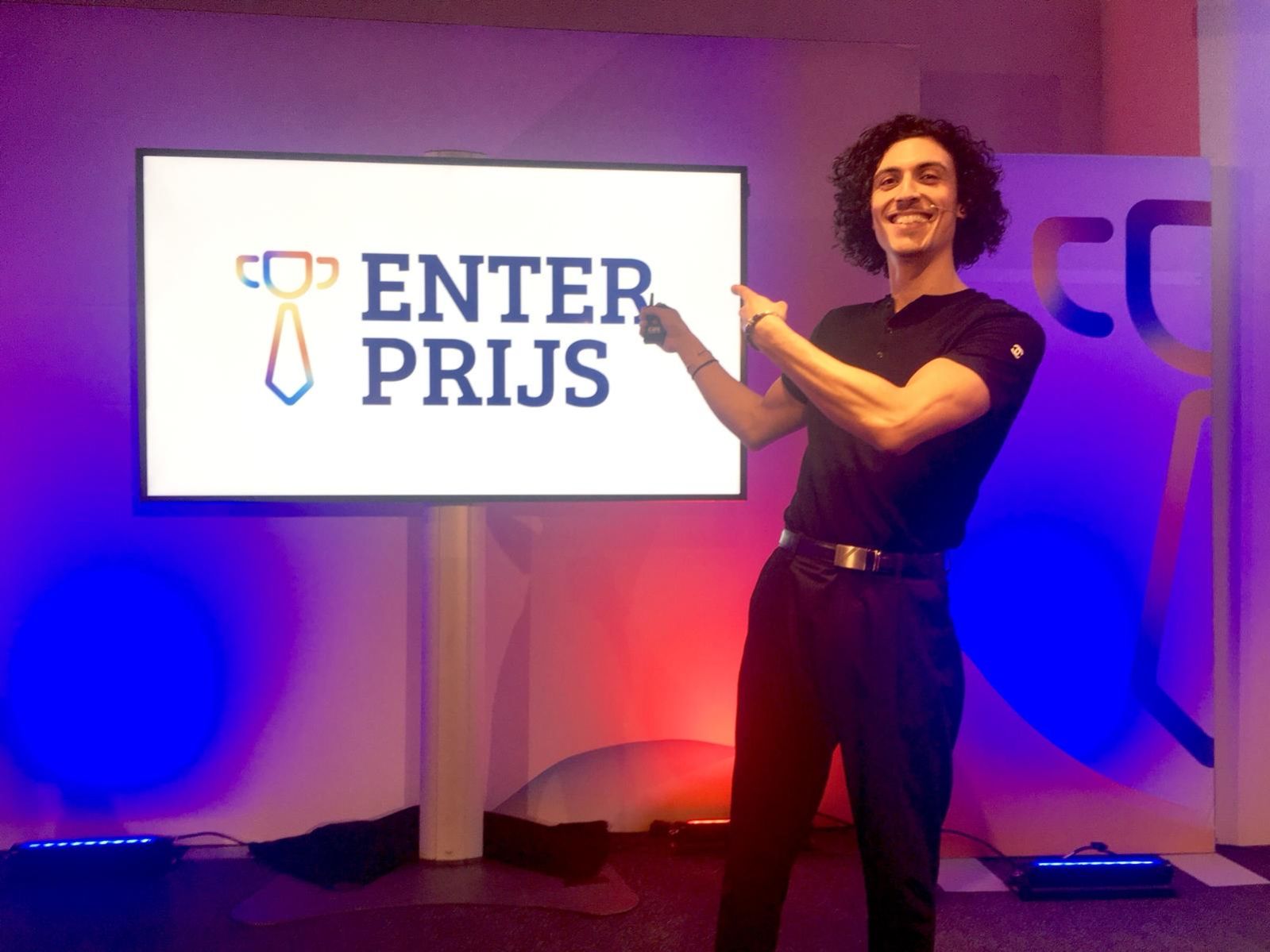 Hi Everyone, my name is Amir Abu-Ghazaleh and I am a student of the MSc Sustainable Entrepreneurship. On the 13th February, I was a runner-up in the Enterprijs Competition 2020. This was following up from winning the Sustainable Start-Up Academy pitch competition in December 2019, that is an optional part of the master's program. My idea was for Pullplast, a new type of plaster that administers liquid directly into the wound. It was my first time taking part in a competition like this and even though it was nerve-racking, I am very happy that I took part. In writing this, I wanted to give future students an idea of what the competition is like and most importantly, what I learned from it.


What I learned from the competition and some reasons why you should join next year!
I have learned how to give a good, short and efficient business pitch. I had to cut down the information on my product, which forced me to think even more about my start-up and its structures. It made me think thoroughly about the smallest details.
I have gained more confidence. Also, I am less afraid to "fail". Previously, it was one of my biggest fears to fail because I could sometimes make mistakes when presenting.
I learned that it is very helpful to listen to other pitches and to show your pitch and idea to other people, especially peers or experts. They can and will give you new ideas in the way you may present or structure your pitch and even start-up. You can always learn a lot from others.
You cannot and should not do everything by yourself. People can actually support you in things you are not really good at. I am really bad with some things in technology and I was helped by Enterprijs to implement and edit my videos for the pitch. So, don't be afraid to give away some control and to trust others.
I think I wouldn't change anything in the future from the way I have done it now. I learned from it and it was a valuable experience. I have tried my best and I am still confident in the fact that I have a good product with which I will hopefully manage to enter the medical market. My mindset hasn't changed towards my ambition and motivation but it has made me be more open to other peoples help, ideas and experiences.
Key Take Away(s)
A takeaway for other ambitious entrepreneurs that are having a hard time enplaning a scalable product or service wanting to enter a big and complex market: If you really want to get efficient feedback and make good contacts, you should choose to participate in a competition that is set up for the market you want to enter. Use other competitions as a playground from which you can gain experience and confidence in presenting and still you shouldn't underestimate the reach of a small and local competition. Social Media is a great support and I got a couple of messages and good contacts on Linked-In from people, who came across posts.
Final Remarks
Something I'd like to say about the organization of the whole event: My Uni was and is a big support and I am glad they gave me the possibility to join that event. Special thanks to my professor Dr Thomas Long, who convinced me to take part in this competition. He really motivated me just like my fellow students.
Additionally, the event was set up really well and the woman who organized and planned everything was incredible. Leonie did a good job and was helping all of us out with any problems we had to face when formulating our business canvases or preparing our pitches. Last but not least, pitch training was great. Lucas is awesome and I have learned a lot from him.