Eike van der Weele on how to challenge yourself and search career opportunities during your studies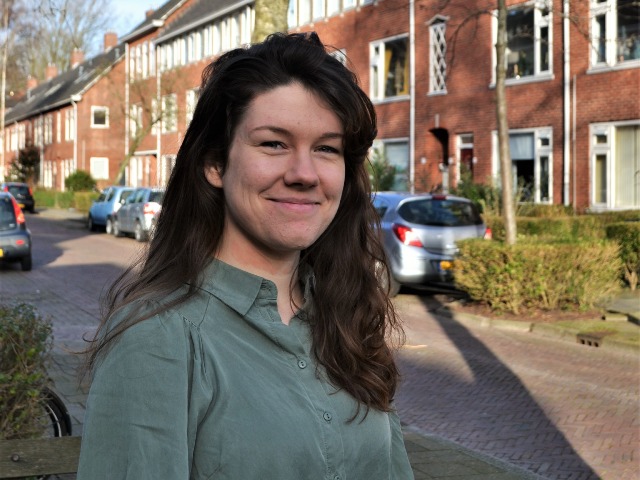 Eike van der Weele is a MSc. Sustainable Entrepreneurship student, currently working on her thesis together with the Frisian Social Planning Office (Fries Sociaal Planbureau). In the interview Eike Is sharing her tips on how to gain practical skills and prepare for your future career.
What motivated you to start with the Sustainable Entrepreneruship Master's?
I studied at the University of Groningen before and did my Bachelor's in spatial planning and design, so that's quite a different topic. I think sustainability has always been a theme in my life, including my Bachelor's, but it wasn't on the forefront that much. I think spatial planning can be combined with sustainability but for me it just wasn't enough of this topic in the bachelor's so I started looking for other programmes to do afterwards. And coming to the question why I chose this one.. I did a sort of a community service project about social entrepreneurship and there we basically learned about social businesses and what it includes. We got some trainings and I managed to set up a social business there as well, and most importantly confirmed for myself that I really liked the entrepreneurship topic and ended up finding MSc. Sustainable Entrepreneurship.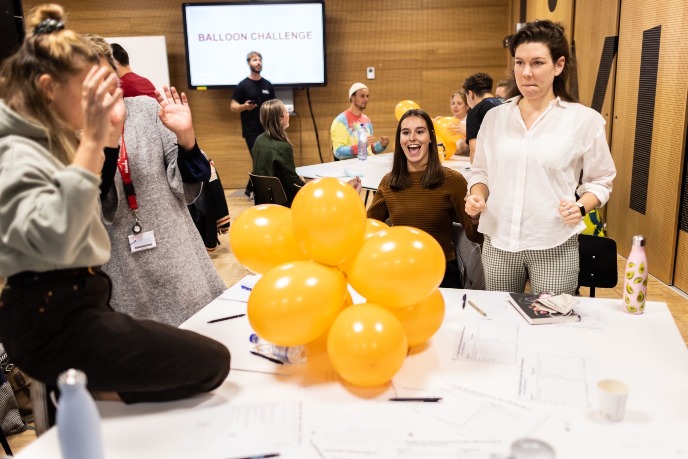 Tell a little about your thesis project, what is it about and how did you come up with the idea to cooperate with the Frisian Social Planning Office?
In my thesis I study local energy initiatives in Friesland. It is really encouraged from the Master's to do a local study. In my Bachelor's, I also studied energy initiatives and I always found it so exciting that citizens are producing their own energy. It's a really nice thing. I wanted to dive into it again in my Master's, so my supervisor Emma Folmer helped me to get in contact with Frisian Social Planning Office. My contact person there dived into energy initiatives in Friesland a lot, so he could share quite some insights with me. I had the opportunity to ask a lot of questions, and he got me in contact with other researchers he worked with so I could discuss some ideas with a broader circle of researchers as well. Overall I received a lot of feedback and I could understand the situation in context a lot better.
Share your impressions of working with the organization
I can't speak for everybody but for me in the beginning it was a little bit confusing as for what to expect from our cooperation and I didn't really know what to ask from the organization, but then we discussed it a lot and figured out how it goes. Now we mainly have contact via email and I just send everything I have worked on to my supervisor and receive some really nice feedback. There is definitely a difference in working on the project together with the company rather than on your own. It definitely adds pressure because another organization is expecting things from you, but on the other hand it is also really nice because you have this real-life example in your thesis and you gain all the knowledge that comes with it. It's extra challenging but also very helpful and interesting.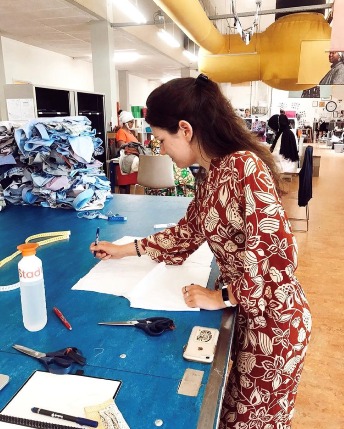 How do you see your next step after graduation? What kind of jobs or projects are you thinking about? Maybe there are even specific companies you have in mind?
I am currently in contact with Circulair Friesland and we have a conversation planned, and I would really like to work with them. If that doesn't work out I would like to try to combine my urban planning bachelor's background with my master's. For me it is of course very important to take the sustainability aspect with me into my job, that's a real priority. And I do want to stay in the northern part of the Netherlands. It has been my home for a long time and I want to stay here. And I think now in Friesland there are a lot of opportunities for careers in sustainability. I didn't know that Friesland is so innovative. I only learned it when I started studying here.
Give some examples of how your Master's programme gives you insights into the professional world and prepares you for your future career.
What I like about the Master's is that we are really connected to the professional field. I think in almost every course we had guest lectures with the speakers from various companies and organizations. One of them is Omrin, a waste company in Friesland, so it doesn't sound so interesting but actually they are doing really cool things with circularity, and it was so nice to hear their point of view. Another example is a really cool international company Datamaran, or the Future-Fit business benchmark. I really appreciate the opportunity to learn from professionals we have in the programme.
Then there is Startup Academy, an extra activity within the programme, that helps to learn about a more practical side of entrepreneurship. We worked there together with Founded in Friesland and they also shared some really cool events that I later attended. For example a lecture of one of the founders of United Wardrobe that really impressed me. In general, professors are sharing everything they come across that they think could be interesting for us - - about networking and skills enriching things.
Maybe there are some tips you would like to share with others?
Some tips… I think because the programme is so rich in all these opportunities, it is not really necessary to undertake all these extra steps outside the Master's, but for me I still did it because I do really like to learn more. For example, I follow some lectures from the Energy Academy in Groningen. They are online at the moment and it makes it easier to fit in my agenda. And I'm also joining the Rotterdam 100 to challenge myself a little bit. It's also really nice to get in contact with like-minded people. Last weekend I also joined another networking event in Groningen for young impact makers. I joined it for fun, but actually I think it's also really useful and always inspiring. Sometimes they mention they have this nice job or know of a company that suits some particular interest, or inspire you in other ways. These kinds of things also help you to learn more about what you like and what you don't like and bring you some nice contacts. Just challenge yourself a lot and do what you find interesting.