[December] Celebrations Across Cultures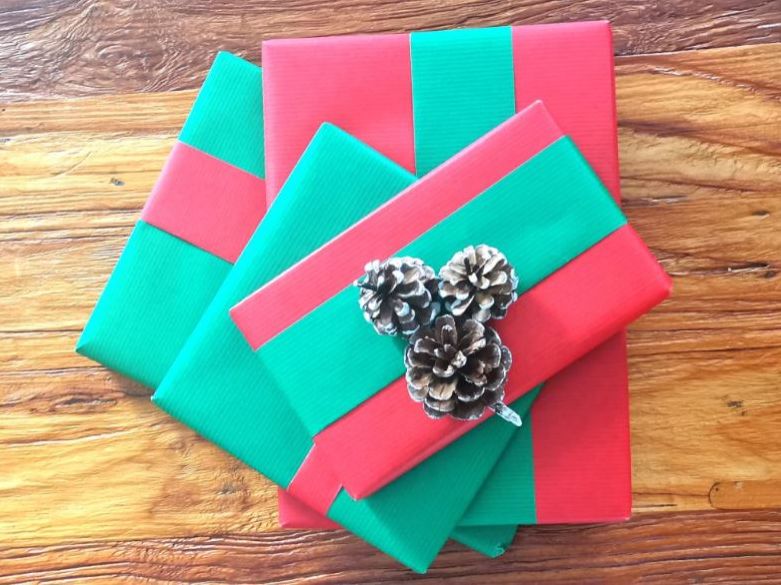 December is a month of many celebrations across different cultures. During this final month of the year many people celebrate with friends and family. We asked some students and staff of Campus Fryslân how they would normally celebrate during this month.
Netherlands, Sinterklaas
For the Dutch people, like myself, December starts with the celebration of Sinterklaas on the fifth of December. Traditionally this is an evening, where the family gathers at home, sings songs and waits for a visit by Sinterklaas to bring presents. While the children get presents from Sinterklaas, believing the Saint really exists, adults commonly draw names for Secret Sinterklaas. For the person that they drew, they have to get them a present and write a poem about that person and a 'surprise', which is a creative packaging or a joke.
It should be noted that the celebration of Sinterklaas is a celebration that causes more and more controversy each year by how Sinterklaas' companion, Zwarte Piet, is being portrayed. You can read more about that here.
We also celebrate Christmas in the Netherlands but this does not have a religious motivation for everyone, for many it is also just an important family moment. Traditionally it is celebrated for two days, these days are simply called first and second Christmas day. The days are usually spent with family, lots of food and games. Typical foods are for example Kerststol [Christmas bread] and gourmetting. Traditional games are sjoelen [shuffleboard], Trivial Pursuit and other board games.
Iran, Yalda Night - the Celebration of Light
Sepideh Yousefzadeh, tells about Yaldā Night, an Iranian holiday. It takes place on the 21st or 22nd December during the longest night of the year. This celebration is also known as Shab-e Chele and is the celebration of light. Iranians celebrate Yaldā Night with family and friends and the occasion is one of the biggest celebrations on the Iranian calendar.
Yaldā Night represents light conquering the darkness, after this night the days begin to lengthen again. The celebration starts in the evening and involves eating, drinking and reading poetry. Normally, people join together in the house of the eldest member of the family, usually the grandparents, where the host has a spread with fresh fruits, dried fruit, nuts and sweets. Pomegranate is the symbol of Yaldā Nights. The fruits should represent a range of summer and winter fruits with watermelon being a must-have for the celebration. The host reads poetry for everyone from the Hafez book, and that poems provide some light into the future. There is a warm stew called Ash-e reshteh that is eaten on that night.
Finland
Another Global Responsibility & Leadership student, Iiris, tells us about the Christmas celebrations in Finland. At 12-midday, on Christmas Eve people in Finland have traditional rice porridge. In the big pot of porridge there is one almond, and whoever gets the almond has good luck for next year!
On this night people also visit the cemetery to bring candles to the graves of relatives. Iiris says she usually spends Christmas with all her family. The celebrations start during the day of the 24th December, the family then goes outside for skiing or other activities. In the evening there is a traditional Christmas dinner after which there is time for board games, for example Trivial Pursuit. In the evening there is also time for sharing presents, sometimes from Santa Claus for the children. Foods and being outside with the family stand central in all ways of celebrating Christmas in Finland. Another common practice is to hunt for game to eat at the dinner table.
Ireland, Christmas Swim & Poc Fada
One of the Sustainable Entrepreneurship MSc students, Sinead tells us about the various Christmas traditions in Ireland. Ireland is a very catholic country so a lot of the tradition there originated from the Church. For many Irish people, Christmas lasts from Christmas Eve to the Feast of the Epiphany, also known as Little Christmas. Around this time of year, you say Nollaig Shona Dhuit to people which means Merry Christmas in Irish, which is not Gaelic. The term Gaelic as a language refers to the language spoken in Scotland, not Ireland.
On Christmas Eve or Christmas Day, almost everyone in Ireland goes to Mass. For many it is a tradition to go to midnight mass on Christmas Eve. This is a huge social gathering where family, friends and neighbours whom you may not have seen all year come together and celebrate Christmas. However, in some rural towns, you may see Midnight Mass taking place at 8pm!
A more recent tradition that has become very popular in the past few years is the Christmas Swim. On Christmas day, thousands of people take to the freezing Irish waters to raise money for charity. This tradition steps away from the usual consumerism that surrounds Christmas these days and makes people appreciate what they have by doing good deeds.
The Poc Fada, or Long Puck is something that has been going on in Ireland for generations. This is a game that involves using a hurley and sliotar and is a test of skill. People need to make it through the assigned course by hitting the ball in as few attempts as possible. The Poc Fada normally takes place on what we call St. Stephen's Day, 26th December and is seen as a way to get out of the house and stretch one's legs after eating so much on Christmas Day.
Mexico, Las Posadas & Twelve Grapes
One of my fellow Global Responsibility & Leadership students, Daria, is half-Mexican and half-Dutch, she tells us about the days before Christmas in Mexico. Daria tells us about Las Posadas, these are Christmas parties where families come together to celebrate and re-enact the moment where Maria and Joseph asked for lodging in the Nativity story. Las Posadas is celebrated in the run-up to Christmas Eve on the 24th December. It is a common practice in many Latin American countries though they all have their own variations. In Mexico, it is generally celebrated outside with the original star piñatas, hot drinks and singing.
Daria also tells about a New Years tradition from Spain. In the new year everyone has to eat twelve grapes in the first twelve seconds of the year, which is almost impossible. However, with each grape they make a wish!
By Hendrik Willemsen