Circular Fashion Games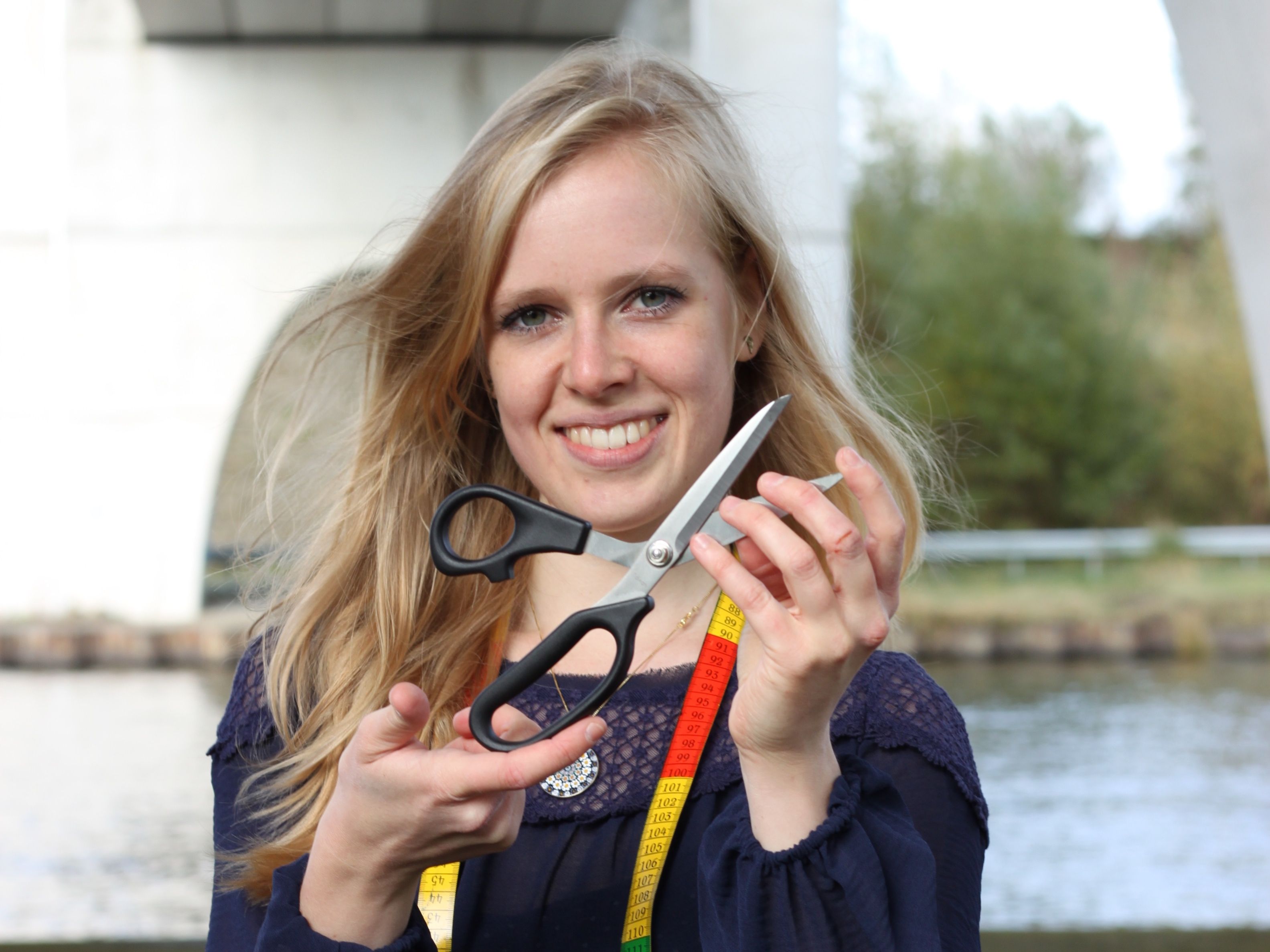 Mariska Helmus, student MSc Sustainable Entrepreneurship, participated in this year's Circular Fashion Games, an innovative collective fixed at transforming global industries towards a more sustainable and circular mode of operation.
How it started
"It was ten years ago when I started to make my own clothes. But my interest in sustainable fashion and also the dark side of the fashion industry came from a different perspective. I'm a huge animal lover and during my puberty, I discovered the connection between eating meat and animal suffering and became a vegetarian. So, I was already a vegetarian when I started making clothes. Production processes and the way animals are treated in these processes are very important to me. I learned about the production of fur and realized that animal rights often are not important. I wanted to change this industry and therefore, I started to devote myself to the anti-fur movement.
A few years later I discovered that not only animals, but also people and the natural environment are victims of the fashion industry. However, fair fashion was not yet a big thing. To draw more attention to fair fashion, I decided to start a sustainable fashion label. However, my market research showed that people did not need sustainable clothing. My respondents seemed to be unaware of the problems in the fashion supply chain and were therefore not willing to pay more for sustainable, ethically produced clothing. I decided to wait with starting my own company and to focus primarily on raising awareness and facilitating discussions regarding this topic. It's ever since that I'm involved in various fashion projects about sustainable fashion, a topic which is my absolute passion for many years.
Circular Fashion Games
In January and February of this year, I participated in the Circular Fashion Games (CFG). This is an initiative of Startup Mix in Eindhoven, which aims to connect students, young professionals and entrepreneurs to co-create new innovative solutions for the fashion sector. During two boot camps we lived, ate and slept in the creative ecosystems of Eindhoven and Amsterdam. This was an amazing experience! My team and I investigated solutions for the corporate clothing line of the Schiphol Group and with the solution which we proposed, we won the third prize in this competition!
So, what did we do?
In 2020, Schiphol will introduce a new collection of corporate clothing and that means that thousands of uniforms will end up in the shredder, and some will even be burned. Schiphol aims to become 'zero waste' in the future, which is why they have asked two teams from the CFG to find new solutions to their waste problem. The biggest problem with their current clothing line is that the logos on the uniforms are not detachable. Several companies with different logos work for the Schiphol Group, which means that a large stock of clothing is needed. To solve this problem, my team and I have investigated solutions for making logos detachable. Consequently, we found that the use of an 'eco stitching technology' would be the best method in terms of its feasibility and scalability. This technique implies that the yarn (in this case used to attach logo's on uniforms) loses 80% of its strength when exposed to radiation. So, if a uniform comes into contact with radiation, for example through the use of a microwave, then it is very easy to loosen the logo and re-attach it to another uniform. This means that Schiphol requires 50% less stock of corporate clothing, that is: 50% less waste!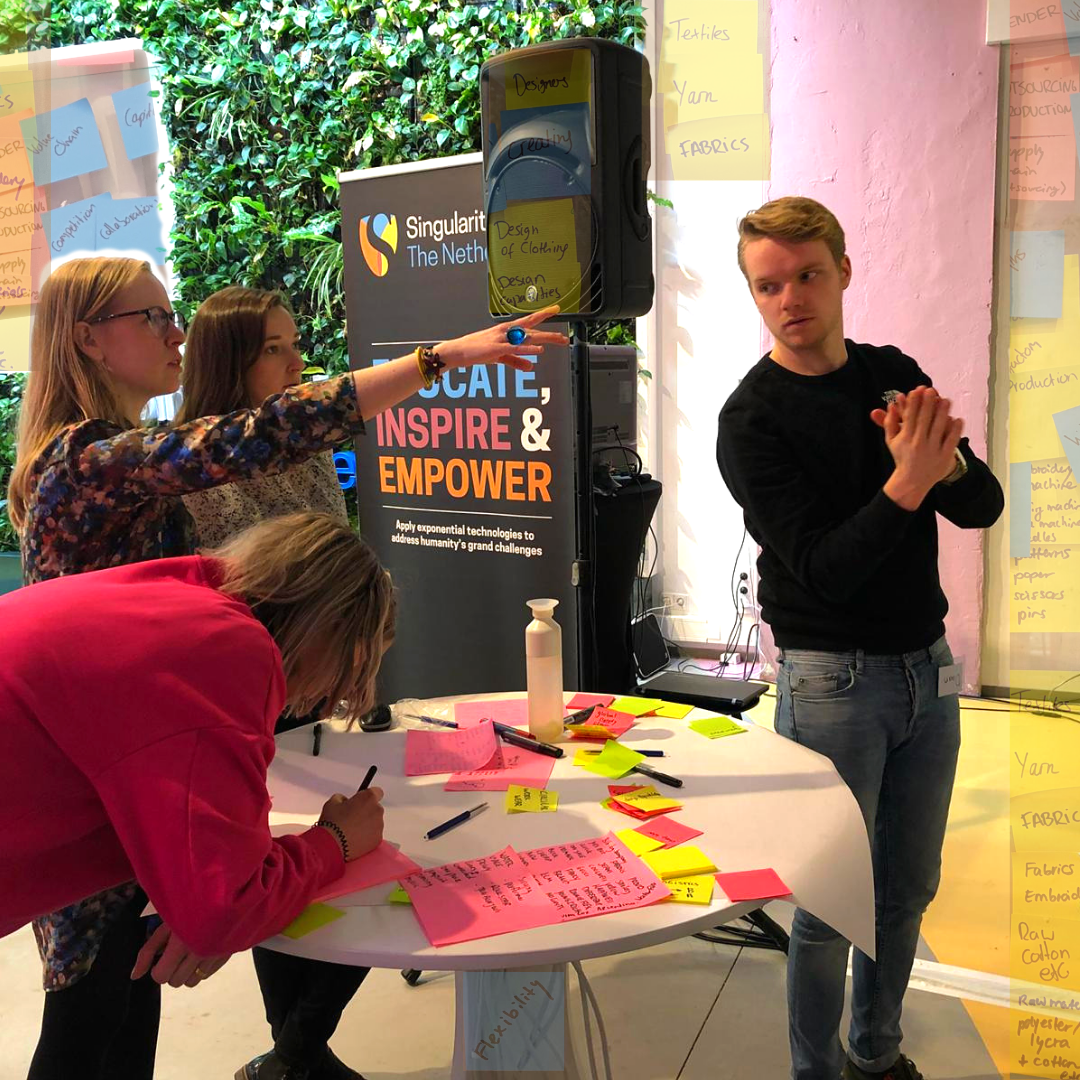 Sustainable ambitions
Right now I am researching which raw materials from Groningen and Friesland could be used to produce circular textiles. In the near future I would like to launch this project as a start-up. When the fabrics are ready for use, I want to sell them and use them to make products myself as well. I love to design and make garments, and having my own ethically made, circular clothing line has been a dream since years.
MSc Sustainable Entrepreneurship
A major strength of the master Sustainable Entrepreneurship at UG/Campus Fryslân is that the staff motivates and encourages students to become more entrepreneurial. I am very satisfied with the support I received for pursuing my dream: rethinking fashion. I even have been able to postpone an exam and I had missed class, in order to be able to participate in the CFG. Another good example is that I conduct my master thesis' research on the preservation of crafts, creative processes and sustainable and innovative techniques related to the fashion and textile sector. I really appreciate being free in pursuing our interests and putting our personal principles into practice.
During the master, I learned a lot about what sustainable entrepreneurship actually is, and what it is not at all! I have also learned to look at sustainable entrepreneurship from different perspectives and to shape mine. What I like most about the master are the guest lectures from entrepreneurs; they talk about their company and activities within the company, and how they contribute to a more sustainable world. The stories of these guest lecturers have encouraged me to become more entrepreneurial myself!
For those who want to do this master, I do have some advice. The master is quite theoretically oriented and gives you a good foundation, but if you really want to become an entrepreneur yourself, then look for entrepreneurial activities outside Campus Fryslân and brainstorm with several entrepreneurs about your future plans.
Are you interested in sustainable or circular fashion as well? Then become entrepreneurial: contact me on LinkedIn or follow me on Instagram and who knows, maybe I'll see you at a next project."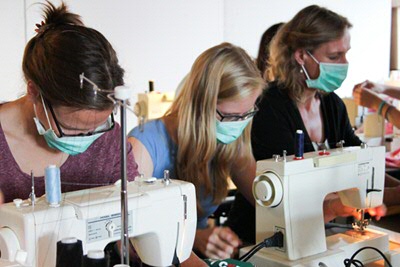 About Mariska
In 2016, Mariska became a member of the Young & Fair foundation. She organized the first Fair Fashion Festival in Groningen and co-organized a sweatshop to show the dark side of fashion, 'Both Sides'. She works at Noordbaak and in the near future at Up To Us. Mariska is guest teacher at different schools and she shared her knowledge with already hundreds of students. Recently, she became ambassador of Slow Fashion Season, which is an initiative that encourages people not to buy any new clothes for 3 months, to save water and CO2 emissions.