Christmas Food Blog: How do holiday eating habits differ across the world?
| | |
| --- | --- |
| Date: | 19 December 2019 |
| Author: | Sinead Walsh |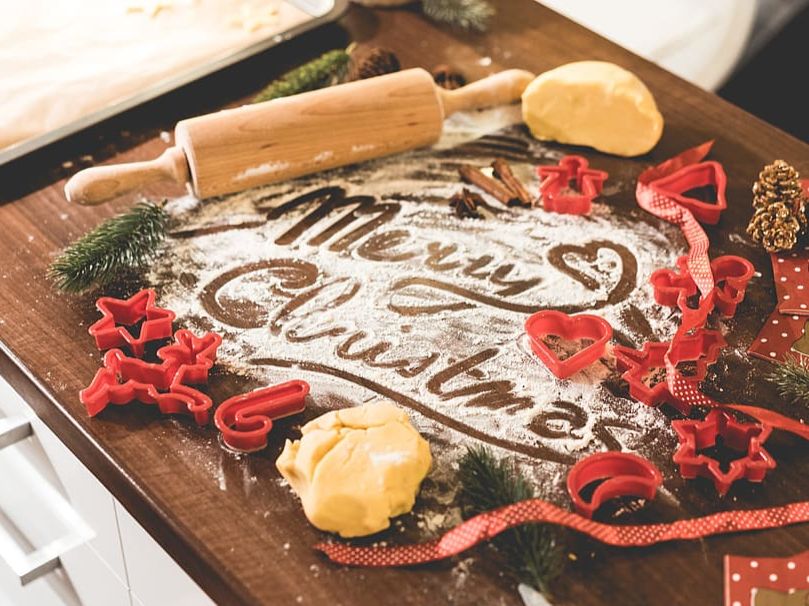 The main thing we all miss when away from home is the food. Any time I ask any of my friends what they're looking forward to most when they go home, the answer is "the food"! However, different cultures have different tastes, different preferences on what's good and bad and different traditions. Thus, I decided to go find out what the traditional holiday eating habits are of some students in my faculty.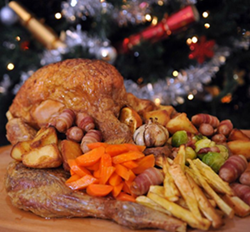 Ireland - Sinead
To start with, in Ireland, we have pate or melon with parma ham on top or some prawn cocktail. Sometimes between courses we have sorbet to cleanse your palate. For our main meal we have roasted turkey and ham with loads of veggies along side it and gravy poured over it. Obviously, seen as it's Ireland there are at least three different types of potatoes. We usually have mashed potatoes , roasted potatoes and potato stuffing. The veggies we have are an assortment of root vegetables, such as carrots, parsnips , sweet potato, butternut squash, onion and garlic. Always topped with olive oil, rosemary and thyme. A long break is necessary between eating all the food of the main course and the serving of dessert, however, when that time comes around, everyone has some room in their tummy for even just the smallest bit of dessert. In Ireland, traditionally we have Christmas pudding with custard. I'm not a huge fan of Christmas Pudding and neither are most of my sisters so we would have different desserts such as apple pie with cream, brownies or banoffee pie.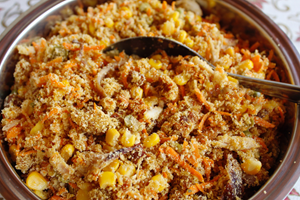 Brazil - Gui
In Brazil we eat a lot of brazil nuts [or just regular nuts if you're in Brazil] and ham as an appetizer with some wine or beer. The only acceptable outfit is shorts and flip flops. It's always really warm during Christmas in Brazil so I don't really associate Christmas with coldness and snow. The main dish is turkey, rice with raisins, ham, potato salad and farofa, which is made from toasted manioc. We serve it with bacon or sometimes with banana. As you can see we're really into our meat. Finally, last but definitely not least, we finish off the meal with some chocolate mousse and panettone. Grandma's chocolate mousse obviously!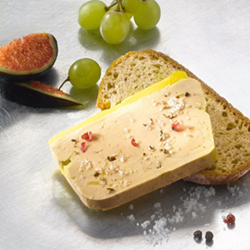 France - Étienne
We usually start the meal with foie gras on toasted bread or gingerbread. With a glass of crémant, which is not champagne but kind of like it. You must make sure not to spread the foie gras, as it ruins the taste and consistency of the dish. You're supposed to cut a slice and put it on the bread with some yummy fig jelly on top. Next in the eating marathon, is oysters and they are eaten with white wine because obviously each course of the meal needs a specific wine. The main course is roasted turkey and chestnuts. Alongside this is Tournedos Rossini, an expensive cut of meat to be eaten with red wine. Bourgogne snails are the final component of the main dish. Finally, for dessert we have Bûche de Noël or, in English, a Yule Log with champagne.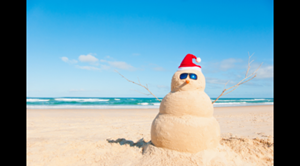 New Zealand - Chris
Christmas day in New Zealand is a little different to much of the rest of the world. As we are in the southern hemisphere we have summer in December, unlike the Netherlands. For Christmas we usually have a BBQ in the sun and go to the beach. We cook all the typical BBQ food you can think of like meat, potatoes, corn on the cob with butter. Some people also love to go fishing. If you saw the beautiful coastline we have in New Zealand you would want to spend your Christmas fishing too! Indigenous people sometimes cook their food more traditionally. They use a method called hāngi, which involves digging a pit in the ground, adding heating stones and placing baskets of food on top to be cooked. This cooks the food very slowly over a long time making it very tender and tasty.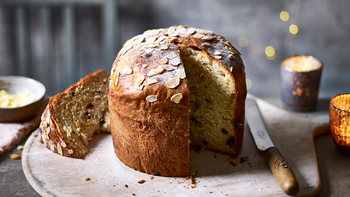 Italy - Chiara
In Italy, to start we have insalata russa, which directly translates to Russian Salad or better known by English speakers as Oliver salad, along with pate and affettati misti , an assortment of Italian cured meat. Sometimes people also have quiche and other mini appetizers. Additionally, we have Italian deviled eggs to start. After all of this we finally come to the first dish. This is usually crespelle or lasagne. Our second dish is comprised of vitello tonnato, meat such as rabbit, salads and potatoes. For dessert we eat panettone and mascarpone cream. All served with wine of course and a coffee to finish.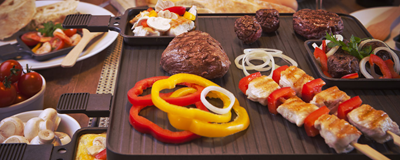 Dutch - Emma
What Dutch people typically do at Christmas time is called 'gourmetten'. This is a bit like fondue except instead of the big pot of cheese or chocolate, we all have smaller items [like meat and vegetables] that you are able to cook yourself on individual pans over a grill. Sometimes this is eaten with fries or some baguettes on the side. Poached pears are often accompanying the main dish for some added sweetness. Some Dutchies make their own tiramisu but more commonly, most people just have some ice cream like viennetta. Which is all you really need after a whole day of eating food.
About the author
Sinead Walsh
Hey there! My name is Sinead Walsh. I grew up in Ireland and I'm in the process of figuring out life as an international student in the Netherlands. Aside from an interest in politics and the environment, I am currently studying an MSc in Sustainable Entrepreneurship at Campus Fryslân. You'll see me around the campus almost daily so don't be afraid to come up for a chat any time!