Chris Cunningham: It's a really positive environment to live in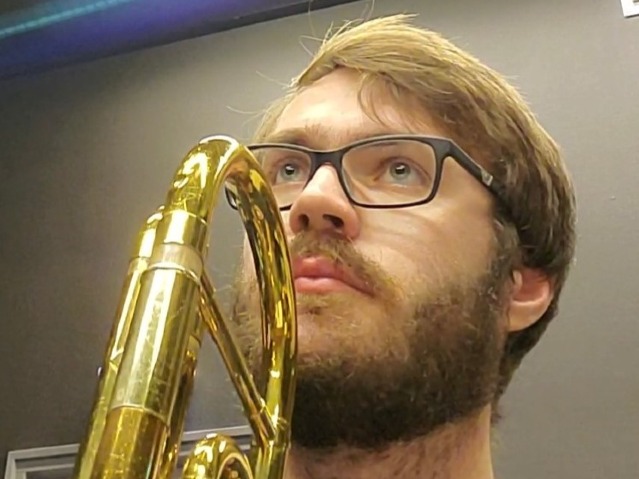 Chris from the United States studies Tourism, Geography and Planning at Campus Fryslân in Leeuwarden. Learn how he is enjoying his Master in the new location and what he finds special about it.
1. Where are you from and how has your living situation changed after moving to the Netherlands?

I'm an American student from an upper-middle class suburb of Dallas, Texas. Imagine a stereotypical, car-dependent, white suburban neighborhood of the American south and that explains where I grew up to a tee. Currently, I reside in a student apartment in Leeuwarden just outside the city center.
2. What persuaded you to take the decision to move to another place for your Master's?
Honestly, my decision to study abroad for my Master's was a bit politically charged after realizing just how much damage our past president had done to affect the future direction of the United States. That coupled with my passions for tourism, geography, and sustainability and my desire to study and live in a more pedestrian friendly, urban environment.
3. What is your favourite place in Leeuwarden? And what has surprised you?

This might be a bit of a cheaty answer, but my favorite place in Leeuwarden is actually just outside the city in the surrounding field landscapes and the quaint villages nearby. I love how dense the entire urban area is since I can go jogging or cycling for less than 15 minutes in any direction and be in the middle of rural fields or in a quiet, charming village that so starkly contrasts the usual hustle of the city. It gives me a bit of reprieve sometimes to just escape from the crowded streets and be alone outside.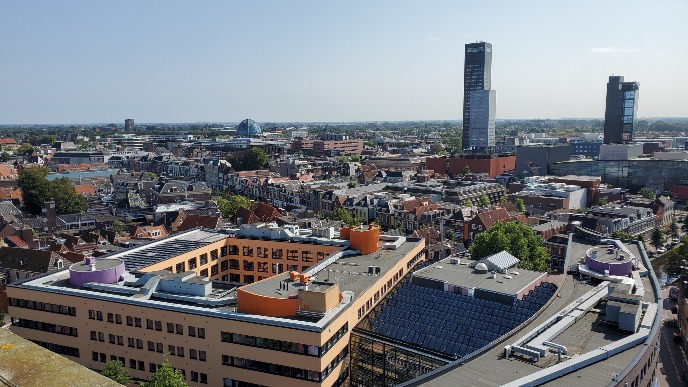 Leeuwarden positively surprised me for this reason too, just how small and dense the entire city is. Everything is so close and accessible by cycling or walking, and yet, I'm still just so close to the rural countryside too. It's a really positive environment to live in, and it makes me realize just how important it is to balance urbanity with rurality and not just have a banal suburban mix of two like in the US.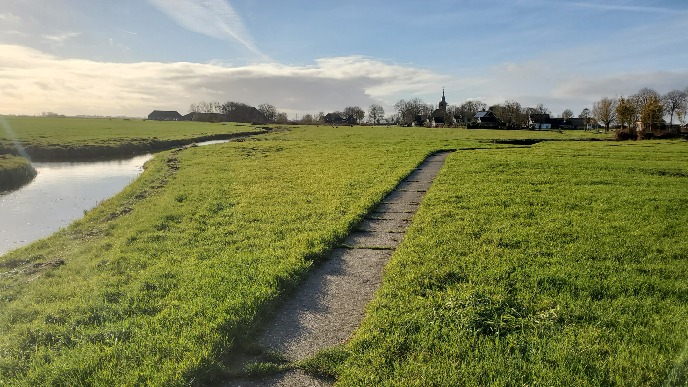 4. What is the most exciting part of your Master's?

The most exciting part of my Master's so far has been visiting so many places across the Netherlands I would've otherwise never known about. For example, we had class trips to Veenhuizen, National Park Drentsche Aa, and De Veluwe. Getting to travel out from the Leeuwarden bubble and see such surprisingly diverse landscapes of the Netherlands for class has really helped me to better appreciate the rich culture and history of this country.
5. Did you have an opportunity to work on some local issue within the global perspective? Or in other words, How can location influence the narrative of your education?
Absolutely. We've focused on the Wadden Sea region for both ecological and tourism related issues, and coming from another continent has allowed me to view the region a bit more critically than say someone already biased to it. We took a class field trip to the Wadden Sea Center along the Afsluitdijk and my global perspective allowed me to be more skeptical about the tourism potential of the region and the Dutch confidence to control the water and mitigate the growing effects of climate change. While I appreciate the ambition and practical applications of solutions here, the existential crisis looming from the coming climate catastrophes and rising sea levels has me feeling far more cynical about long-term prosperity in the Netherlands than a local might otherwise feel.