Becoming more circular – The new Lockdown Trend?
| | |
| --- | --- |
| Date: | 21 January 2021 |
| Author: | Green Office |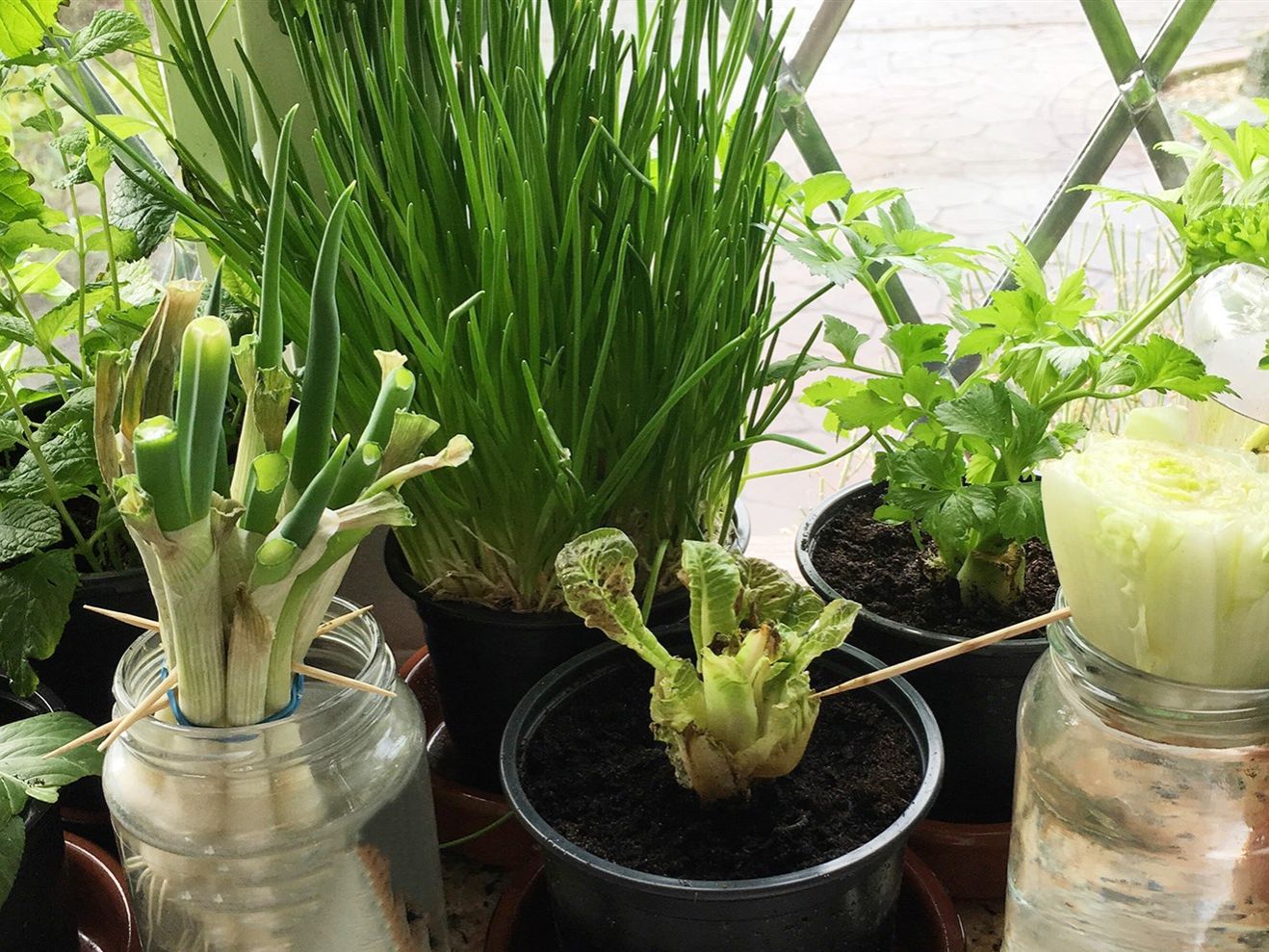 Since 2020 took a different route than expected we all hoped to make 2021 our year, right? And still we find ourselves in the middle of January and many of our new year's resolutions are put on hold as we are stuck in a lockdown, again... Personally, I am not the biggest fan of the whole "new year, new me" concept, however, I have to admit that I lately got more attracted to the idea of setting new goals and motivating myself to actively following a plan. Especially as it feels like everything else in our day-to-day life is either stuck or falling apart, it is a calming feeling to have something to hold on to.
The one thing that I decided to dive into was becoming more circular. The principle of a circular economy is nothing new anymore and while we are writing petitions and asking companies to rethink their value chain, there is a lot that we can do ourselves! Here are just some ideas on how you can become more circular in your everyday life. That does not mean that you have to do all of this! But in the end, this whole "goal idea" is a process, right? So just let it come to you naturally!
1. Regrow your vegetables. This is something that I've learned from my grandmother and I am sure that there are many more options than the ones I will mention here (so a good reason to give your own Nana a call). But did you know that you can easily save some money by regrowing your food? Just cut of the end pieces of your spring onion, your celery or your head of salad and put it into water. In a short period of time you can see how your veggies are starting to regrow! Wait a few weeks and you can use your products to make another delicious dish! Another nice addition is to experiment with growing your own food in general. One really easy thing to try out is sprouting. My favourite: Lentil Sprouts! It takes four days and a hand full of dried lentils and you get a ginormous amount of sprouts that pimp up every salad, stew and sandwich, without costing you a fortune.
2. Gift plants from you own "garden". As a student myself I am aware that most of us do not have a big garden in front of their home. But there are enough indoor plants that bring some colour and joy to your little cave. And what would be a better gift than bringing the same joy to others? Depending on the plant, you can easily get a seedling by either cutting of a piece of the plant or taking some of the side "baby plants". Some low maintenance plants are Philodendrons or a Pothos for example. And if you do not want to cut of pieces from your own plant, you could also sprout an avocado pit, some ginger, garlic or turmeric. Believe me, the plants all look beautiful and besides saving some money, time and stress, you also support the environment instead of the capitalistic system!
3. Reuse wrapping paper or make it yourself. Christmas might be over, but the next birthday (and also valentine's day) is coming! In the ideal case you kept the wrapping paper from the gifts you received last year and you can just reuse them. If you did not, then there are many other ideas to reuse things you have at hand. Newspaper for example is in my opinion very "trendy" way to wrap up gifts. Just add some thread that you have laying around or add a (dried) flower from your garden (?), and you have a beautifully wrapped surprise for your loved ones. Baking paper is also perfect for that! Using the old but gold potato stamp method you can even design it whatever way you want it. For smaller gifts and jewellery, you can also take toilet paper rolls and fold them into a nice gift box. If you want draw something on it beforehand.
4. Fixing parties. This might need to wait a little, however, you can already start collecting. "What?", you ask? There are probably some things at your house that needed to be fixed up for a long while. Being it a whole in your favourite shirt, your laptop or the chair that started to wiggle (honestly, I ran out of ideas here). And instead of throwing it away because you are not able to fix it yourself, just collect a few things and then meet up with some friends or colleagues who might be able to help you out (please do this after Corona!). You want your t-shirt to be fixed? Give it to your friend and maybe you can glue together her favourite tea pot.
5. Veggie stock from your food scraps. A super easy and cheap way to make your own, super flavourful and healthy veggie stock. Just collect the leftovers from your other cooking sessions (onion and garlic skin, carrot peel, celery ends, mushroom stems etc.) in a little bag and keep it in the freezer. Add your scraps until the bag is full. Then you just cook the stock out of the scraps and voila, you saved an extra visit to the supermarket!
6. Swapping package. If you are a student of UCF you might have visited one of the "cloths swops". Obviously, that is not possible at the moment. But have you considered putting the cloths you sorted out into a package and putting it in front of your friend's door? This also applies to books, CDs, and many other things. Just arrange something with your peers and see if someone wants to have your things. #OneMansTrashIsAnotherMansComeUp If you want to avoid getting stuff you don't want to have, try out an online meeting where you can select specific items beforehand!
7. Become a designer of your own cloth (or masks for that matter). This is probably one of my favourites steps in becoming more circular: Changing up my cloths and creating new outfits. A little embroidery here and there, cropping an old sweater or shortening a dress. This is perfect if you feel like you want to change up your wardrobe. You do not need to buy everything new! This also comes in very handy when you share your cloths with your friends or get some pieces from your parents. Just sew of a little bit on the sides, add some nice buttons for a little accessory and maybe even tie dye the fabric with some old colours you have at hand.
8. Pimp up your room with things you already own. You spent all quarantine in your room and you think it needs a makeover? Well, instead of buying new decoration or furniture, try making them yourself with things you already have! How about a little table with wine bottle as legs (I am sure you have collected some by now), collect some driftwood and build a nice rack for your jewellery or your scarfs/belts/caps etc. or decorate some candles with flowers and make them more unique. Sometimes a little colour helps as well, so look if you have old paint in your basement and repaint picture frames or even a whole cupboard. If you think you need to get new furniture because you simply have none look at Markplaats. There you can find many cheap offers or even things for free that you can upcycle!
If you would like to learn more about circularity, join the Green Office for the "Circular Economy Week" in February! We will organise some panel discussions and provide you with more information about everything you need to know! Sign up now!