Asking students abroad how they are doing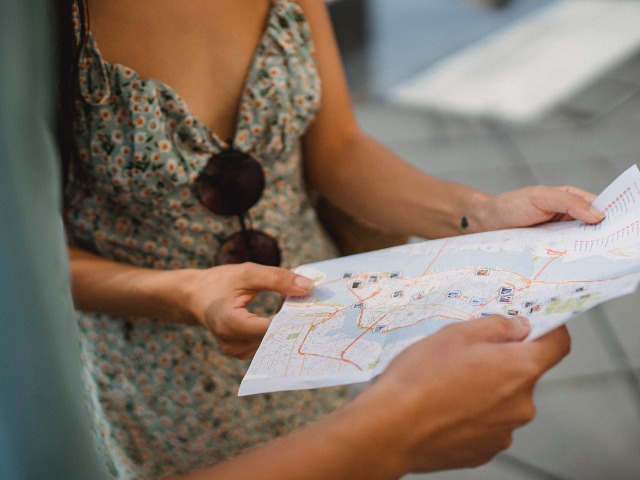 In the third year of the Global Responsibility and Leadership (GRL) programme, you will have the opportunity to do a minor for six months. You can choose to do an internship, extend your studies, go on an exchange, or a lot more. Most students choose to go on exchange for a semester in another country, so we're curious how they're doing now. For this blogpost, we asked three GRL students, Sebo, Evy, and Robbe, to reflect on their semester abroad experience so far.
Sebo in Indonesia, Yogyakarta

Hi Sebo! Where are you right now?
Heyy, I'm Sebo! This year I had the opportunity to follow my exchange programme at Gadjah Mada Universitas in Yogyakarta, Indonesia. It has been an incredible experience in many many aspects. Together with Mare and Roos, I left Leeuwarden at the end of July, leaving us some time to settle (and travel) in Java. We arrived in the very busy Jakarta, which was quite overwhelming. The people on Java are extremely friendly and welcoming, especially in the less touristic places. Taking the local transport is definitely worth it, people were always looking for a talk, even when the language barrier made it rather difficult. After a week of traveling we headed towards Yogyakarta, where we still had 2 weeks to settle, before starting at Gadjah Mada Universitas. Yogyakarta is rich in culture and is surrounded by temples, volcano(s), nature and villages. The closest beach is a one to one and a half hour drive by scooter. I was able to rent a scooter from my landlord, who rented me a room in a villa with 11 other exchange students. The community of exchange students was big and active. This active community made sure I never felt lonely during the first weeks of settling.
That sounds amazing! How are your classes in Indonesia?
I followed lectures at the faculty of psychology from Monday to Wednesday, leaving me time to do trips from Thursday to Sunday. The academic experience was very interesting and different from what I am used to. I was pulled out of the GRL bubble and learned about different perspectives and cultural approaches surrounding the subject of psychology. All the people I have met here have been really open and welcoming to all cultures and religions, which was beautiful to experience. I experienced this exchange as a personal journey rather than an academic one. I will never be able to fully explain what this time means to me. The rather low workload allowed me to further explore all the things Indonesia had to offer. As the academic year started and ended early, I now still have multiple weeks left to further explore this beautiful country.
Thank you and enjoy your travels, Sebo!
Evy in Romania, Iași

Hi Evy! Can you introduce yourself?
Hello, my name is Evy and I am a third year bachelor student Global Responsibility and Leadership at Campus Fryslân. Like many of my peers I'm currently studying half a year abroad and I got the chance to go to the beautiful city of Iași in Romania.
I've always loved traveling and exploring new places, so I was incredibly happy to have the opportunity to live in a new country for half a year. However, living abroad and traveling are two completely different things, so this was going to be an entirely different experience.
So how did you experience your time so far?
I've experienced all the things one thinks of when we think about going on an exchange. I've gone on many trips, met lots of new friends, experienced what it is like to be far away from home..... You get the gist.
But what was interesting to me, was learning how to be yourself in a country that's not your own. learning how to work and socialize in a culture that is not familiar and solving issues in times where that cultural gap was difficult to bridge. My time away has been an incredible learning opportunity for me, both socially and culturally, and these valuable lessons I will take with me for the rest of my life.
I have half another month left in Romania and even though I am determined to make the most of those weeks before having to leave it all behind, I am also secretly looking forward to returning back to Leeuwarden.
Sounds good! See you in Leeuwarden!!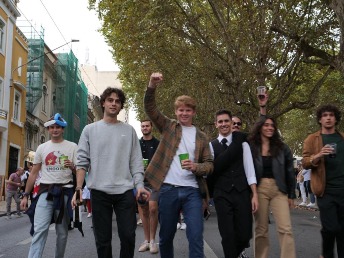 Robbe in Portugal, Coimbra

Hi Robbe! How are you doing? And how does your life look right now?
Hello, I'm Robbe. I am having the best time here in Coimbra Portugal. My day starts with a bit of university drinking coffee, eating pastel de nata in the afternoon, and drinking beer in the cheap bars all across the study with my amazing friends. Having dinners with my friends at cheap restaurants or at the real Republicas across the city, this is often followed with the best parties and meeting great people. Almost every weekend so far I have been on a trip. To Figuera da Foz to go surfing and see the most beautiful sunsets. To Nazare to see waves bigger than most buildings in leeuwarden. Or other surf trips to Peniche, Ericiera, Aveiro and other amazing places.
Wow, that's impressive! How are your studies going?
Studying is great! I took a dive into international relations and they have some great English courses to offer here. The mix of surfing the culture of the city and meeting all my great new friends makes Coimbra a great place to visit. I still have one and a half months in this great place and then I will have to say bye to everything and everyone with pain in my heart.
Enjoy the last one and a half months, Robbe!
Thanks to Sebo, Evy and Robbe for taking the time to talk about their experience so far. We hope they enjoy their last months just as much.
Do you already know where you want to go? The possibilities are endless!