An international Campus Fryslân
| | |
| --- | --- |
| Date: | 22 August 2019 |
| Author: | Campus Fryslân |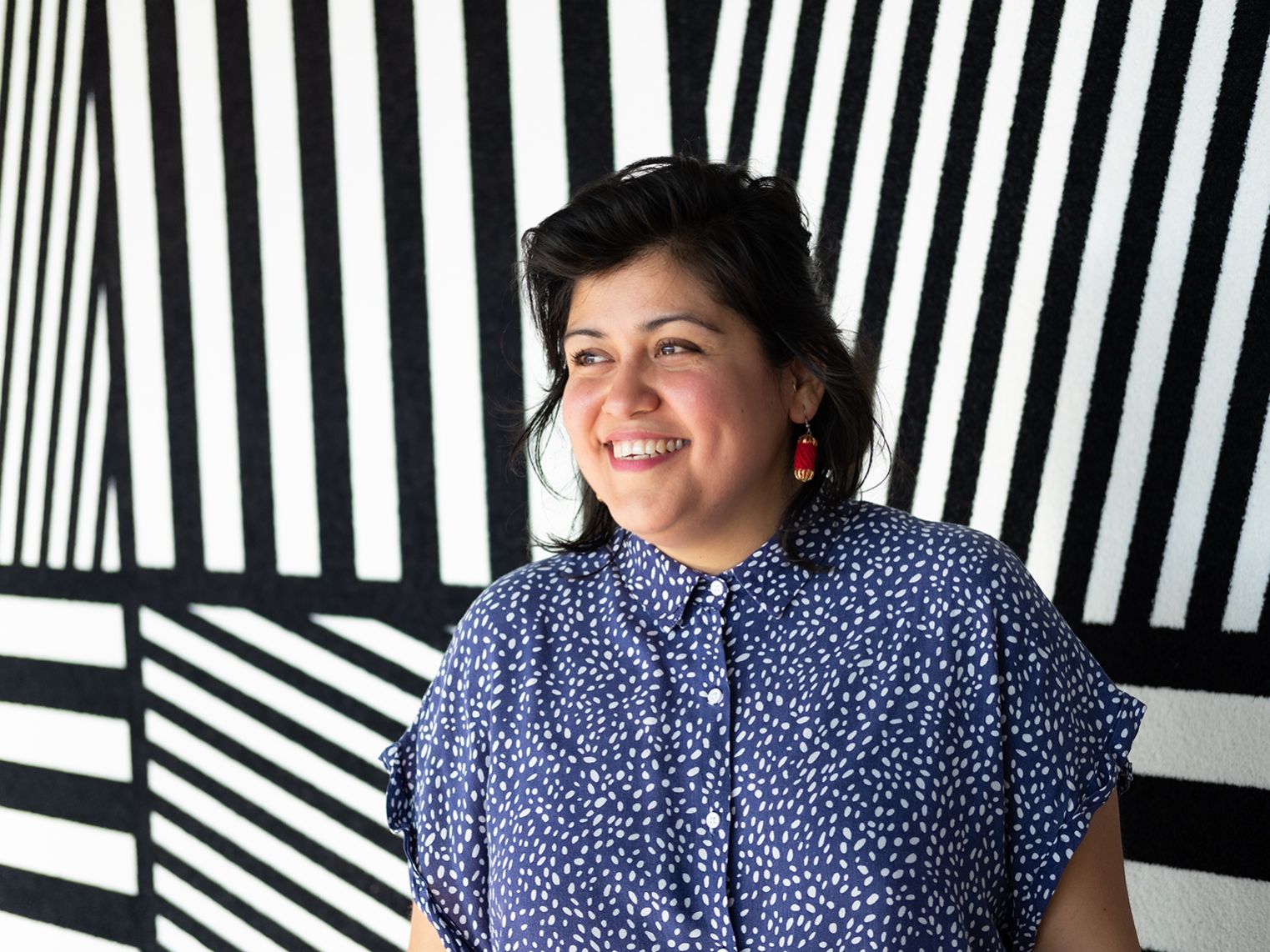 Amaranta Luna Arteaga is a Student Recruitment & Internationalization Officer at Campus Fryslân. She studied International Relations at the Tecnológico de Monterrey and Humanitarian Action at the University of Groningen. Amaranta was born in Teacalco, Morelos in Mexico and has lived happily in the Netherlands for the past ten years. In this blog, Amaranta tells about an international Campus Fryslân.
How did you end up at Campus Fryslân?
'I first came across Campus Fryslân through Andrej Zwitter. We were working on an Erasmus Mundus Master's in the Faculty of Arts at the University of Groningen at the time. I was really excited when Andrej told me about Campus Fryslân. It was a brand-new project – I suppose you could say it was a start-up. I'm a very creative and naturally inquisitive person, and I enjoy being part of a team that thinks about structures and procedures, and how to combine them. It was the interdisciplinary, international character of this project that really drew me in.'
Are you enjoying working in Leeuwarden?
'I love working in Leeuwarden and I enjoy discovering all the opportunities that the city and the province offer to the international community. My experience as an expat has taught me that Groningen and Leeuwarden have a lot in common. Leeuwarden has huge potential to become an international hub. Being the European Capital of Culture in 2018 was just the beginning!
Campus Fryslân has created more room for the international and local communities to work together and generate serious impact. I'm delighted that my own work in Leeuwarden, for example, has enabled me to work alongside local government on internationalization projects. This is something I'm very keen on.'
What motivates you personally?
'I'm personally motivated by my wish to create an international environment. The impact of the experience of learning is far greater if you're exposed to different ideas and ways of doing things. I want everyone to have opportunities. Attending a university college is more expensive than following regular education. Not everyone can afford this, so Indira van der Zande, Inge Nummerdor and I set up the University College Fryslân Foundation, which we hope will raise funding for scholarships.'
What exactly does your job entail?
'The most important part of my job at Campus Fryslân is recruiting international students. I do this together with colleagues from Campus Fryslân and the central departments at the University of Groningen. The focus at the start of the academic year is on non-EU countries, because students from these countries have to apply sooner so that they can sort out their visas. In the second half of the season, I travel to European countries to take part in various events. In May, I evaluate the previous year with the marketing team and we decide whether we need to adjust our tactics for the next academic year.'
What sort of international ties do you have?
'I have all sorts of collaboration partners and relations. I work with several teams on the campus itself, but also with the main UG organization. This brings me into contact with representatives and networks in a range of different countries. I'm also in regular contact with the NESO offices, which promote Dutch higher education abroad. And then there are the universities I'm still trying to forge ties with, to arrange student exchanges for the third year of the Bachelor's programme, for example. I have to ensure that we have enough of the right type of partners. I suppose you could say that the job has several tiers. We cooperate in the field of research, in joint research projects for example, in joint PhDs, supervision or in developing joint Master's programmes. But in the end, most of my face-to-face contact is with prospective students.'
What do the international students think about Leeuwarden and Campus Fryslân?
'Our international students are extremely happy here. The Bachelor's students obviously live on the campus in a community and they keep themselves busy. I think there could be more activities organized for the students in Leeuwarden, particularly in terms of culture and sport. But perhaps this will just take time. Once we have more students, they will automatically form more clubs, associations and groups. It's up to the students to take the initiative. But in general, the students are happy with the community and the activities that are organized.'