#alumnistories: Tourism, Geography & Planning alumna Christina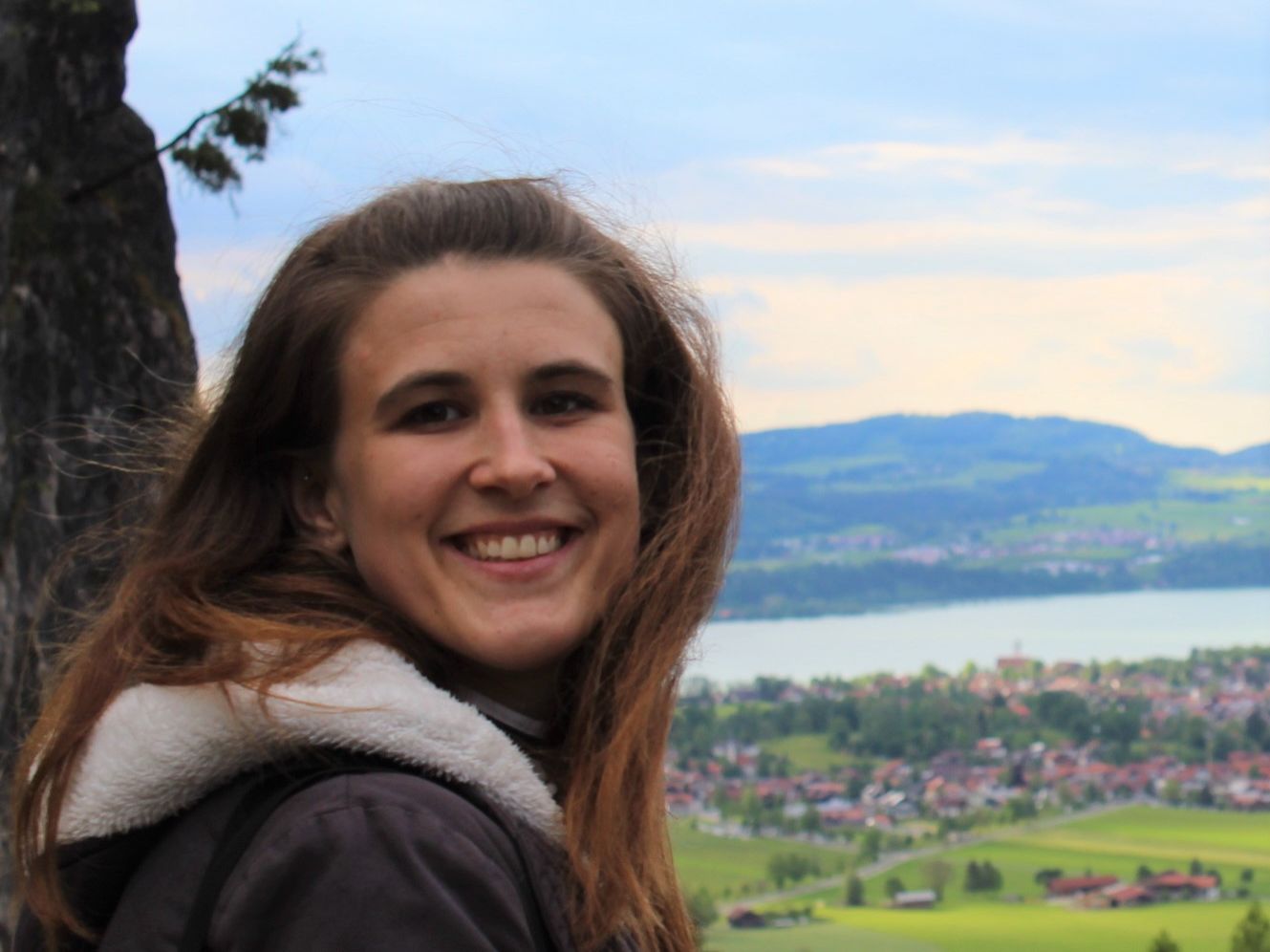 In the end of my bachelor in tourism management I was doubting a lot whether I had chosen the right educational path. I still found the field of tourism very fascinating, but the classical management lens was not the fitting approach for me. I wanted to work with tourism in a different way; in a way that does not focus mainly on single touristic enterprises but looks at it, its impacts and planning from a holistic perspective. Therefore, I knew that I needed to do a master to change the direction of my path and open up new opportunities. I decided to search for masters in Germany, Austria and the Netherlands which aligned with this goal. Thereby, I realized that I do not have a lot of choice. Sadly, most of the masters were focusing on tourism or hospitality management – in my opinion, this is a pity as there is a need for advanced planning practices considering the negative effects which many current practices have on many destination. Therefore, I was happy that I could write seven master's programmes on my list: three in the Netherlands and four in Germany. After researching a little bit more about each programme I quickly knew that 'Tourism, geography and planning`was the programme I was looking for.
What drew me to it?
In the first instance, this knowing came from my intuition: Something inside of me just knew that this was the right master for me. Of course, this instinct was also based on some preferences and considerations. First, I had heard many Germans who had been studying in the Netherlands talk very positively about the Dutch educational system; that the way of education is very modern, more diverse, and less hierarchical. This made me curious. It was another plus that the programme was in English and had a duration of one year - in Germany, the masters were between one and a half and two years. Second and of course most important, was the overall outline and concrete course composition of the programme. I especially liked that even though the master touches a lot of aspects crucial for sustainability, it did not once use this concept in its presentation (I know, this is different now, but it is still the same content). In my opinion, the concept of sustainability can be quite vague; depending on the perspective it is interpreted differently. I wanted a master which gives me a real understanding of what it means in practice to plan tourism in a beneficial way for all involved stakeholders and with reduced impacts on the environment. What mostly drew me in was the connection with cultural geography. It suited me that not all courses were dealing with tourism but that some were an introduction into the basics of this research field. In this way, my expertise would not solely encircle the tourism sector, but I would have knowledge about other aspects of spatial planning; an understanding of the broader context.
And how did I experience it?
So much to my pre-considerations. But how did I experience the master programme in the end? I can honestly say that it was an intense and life-changing year. I have never grown that much in such a short period of time. The master is designed in a way that it develops and enhances a variety of soft and hard skills – the scale depends on your starting point and personal effort, of course. On reason for this was the diversity of the course composition. Each class was different in its structure. The assignments, for instance, were customized to the goals of each class. I had to write a variety of different papers, tests (mainly open ones and not multiple choice) and hold presentations. There were also more creative assignments like creating posters and future scenarios which encouraged us to think out of the box. We had individual as well as group assignments. In this way, the master challenged and increased my self-organisation capacities a lot. By now I have become an expert in planning my days and duties. On the other hand, I learnt how to work together with other people. Furthermore, the connection between theory and practice is well achieved in this programme. Nearly all courses included presentations of practitioners in the field or excursions to practitioners. This was a real highlight for me as it showed the application of the class content in the actual work context. It gave me some ideas of future work possibilities. And we were able to visit special places in the Netherlands like surrounding national parks or even Belfast which made the experience extra special and fun. Overall, I can say that many different skills are needed and trained in this programme.
Co-creation of knowledge
This is supported by another asset of the programme: the co-creation of knowledge which means that knowledge and understanding in class are created not just by the lecturer but also by the students. It is about the interactions. Concretely, this means that much participation is required, and the lecturers care about the opinion of the students. There is little hierarchy, especially if I compare it to what I experienced in Germany. There, I was mainly a listener in a group of many other students. I also had more personal contact to the lecturers. Whenever I had a question, I could ask them after class or write an email which was answered soon. The groups in Germany were also a lot bigger. It was a great benefit that we were small group of students. I needed some time to adapt to this new `closeness`, not being invisible in class anymore. But started to enjoy this soon. This co-creation of knowledge makes the classes more interesting and insightful. And can be a lot of fun as we had many interesting discussions – also outside of class and within the group works. This enhanced the effect of learning together. I did not just gain much knowledge and understanding from my lecturers but also from my classmates. We were a very diverse group with students of different educational backgrounds and nationalities. It was an asset that we studied together with the ´cultural geography´ group which brought new insights to the tourism discussion. Hence, I can say that I was guided well through the master. This enhanced my growth.
A unique perspective
Another big area of growth I consider as one of the biggest gains of this year: my change of perception on tourism. Actually, this includes more than just tourism. I gained an understanding of the connection between place and people. How place works as a multidimensional system and how the different parts are intertwined. For me, this builds the centre, the foundation of the master. We learnt different concepts which enable an in-depth understanding of the place system. For instance, one of my classmates said that she will never forget the concept ´sense of place` after this year – and I can agree with her. It describes the different relationships people have with a place and was part of different courses. And there are other concepts which have influenced my way of thinking considerable. The master teaches us that they can also be applied to tourism. What I understand now is that tourism is not something which exists outside of the place system. It is part of it and has negative and positive impacts which occur intentionally and unintentionally. As my view on tourism impacts was quite negative when I started with the master, this is a main takeaway. Tourism has also positive impacts on a place. For instance, it can increase the liveability for everyone including residents. This does not mean to neglects the negative ones. But the positive ones an often overlooked in tourism discussions. Therefore, the right planning is crucial. It is the task of tourism planners to increase the positive impacts and decrease the negative ones. An in-depth understanding of tourism impacts and the own place system, citizen participation and the creation of long-term visions are thereby crucial. In summary, this master's programme teaches up-to-date knowledge about a sustainable planning of tourism based on a geographical understanding which is quite a unique perspective in the current field of tourism.
Campus Fryslân in the city of Leeuwarden
Speaking of the relationship to places, it is also the location of the master which makes it special. First, I was a little bit disappointed when I realized that I would not study in Groningen. But soon I started to realize the benefits of Leeuwarden and Campus Fryslân. Leeuwarden is a small city, but still has enough opportunities to enjoy student life. In daily life, it never took me more than 15 minutes by bike. As I am from a big city, this is quite a new experience. Also, I became a part of the place quickly. By this I mean that it was normal that I met acquaintances on the street. This enriches the feeling of belonging. My personal highlight is the Friday market. It offers all you need for your weekly grocery shopping and I quickly got to know the vendors which offer regional food and like to share their knowledge. It is a nice feeling that they remember you after a while. Furthermore, Campus Fryslân is a special place to study. It is newly renovated and very spacious. I find the architecture very impressive - this connection between old and new. I often said that it feels like a private university since it is not overcrowded by students and offers a lot of space to work undisturbed. As students of different innovative study programmes come together there I had many interesting interchanges with people. I would recommend future students to connect to students of these different programmes: you can learn new perspectives from each other and they are fun to go out with. The staff of the campus are very kind and helpful. As I regularly spent time there, I got to know the staff and the staff knew me. This whole setting gives a feeling of home as you are recognized and remembered. Even after I finished the master I was still welcome.
Finally, I want to say that the year brought me a lot of growth but also to my limits more than once. The education is of high-quality, but it also demands that you can handle a lot in a short time. Especially in the beginning this was sometimes difficult to estimate the skills which were expected from the start of the programme. As I did my bachelor at a University of Applied Sciences I had not much practical experience with doing research. Therefore, I had to catch up with the expected level of research skills. Additionally, it took me a while to adapt to the Dutch way of education as it was quite different to what I was used to. Don't understand me wrong, I really liked the way of education, but I needed some time to adapt to this new setting. Based on these experiences, I would recommend any future student, especially expats, to consider these aspects in advance. It is important to evaluate the skills and put it in relation to what is required in the master. It might be an idea to do a pre-master. Despite these struggles and challenges, I never regretted doing the master especially if I look where I am now.
What am I doing now?
By graduating last year, I graduated in the middle of the Covid-19 pandemic and, hence, in a time of much change. I guess I don't have to tell you this. Therefore, because the year of the master took quite a lot of energy from me and I am not sure yet about the concrete direction I want to take, I decided to give myself some time to recharge and make plans for my future. What I already know is that through my future work I want to bring the valuable knowledge, understanding and skills of the master into practice. During the master, I realized that I enjoy doing research a lot. Therefore, I am thinking about taking this direction career-wise. There are different possibilities and I am currently figuring out which one would be be fitting for me. I know from some of my former classmates that they already working. They found positions in the Dutch public sector. For instance, one is working with handling the Covid-19 situation and preparing a region for the future. In my opinion, as graduate of this master you have several opportunities. You gain quite a unique perspective on tourism, its impacts and its planning. It is up to you how you use the master and find a job in the field.
Why should other people study this Master?
Probably you can already guess from my positive review of this master's programme that I was and am a huge fan of it. I believe that studying this master was one of my best decisions in the last years. It did not just open up new directions career-wise, but I also grew much as a person; it changed the way I look at the world. Most and foremost I gained a new perspective where the connection between people and places is central. I see connections which I did not see before. And I understand the immense influence tourism has on our current society, how intrinsically it is a part of it. Its role within the spatial planning is rising and it becomes more and more clear that the planning of tourism - on the local, regional, and national level - needs a change to reduce the negative impacts on the planet and the people - and instead increase the positive impacts on people and places. The current situation is a good opportunity to start this change within the planning for long-term changes and the master provides you with the needed know-how - in different ways. I gained knowledge about what it means to plan tourism in a sustainable way. This comprises conceptual and more practical approaches. It is about understanding the unique place system and integrating tourism in a way that it fits into it and does not work against it. Therefore, I can highly recommend you to study this master when you are curious about the field of tourism and are open for new perspectives and approaches. And if you are interested in learning about a holistic and sustainable tourism planning. I can assure you it will open up so much for you. I hope that you will take this step.
By Christina Lederle