Alina Ruge: Trust yourself and everything will fall into place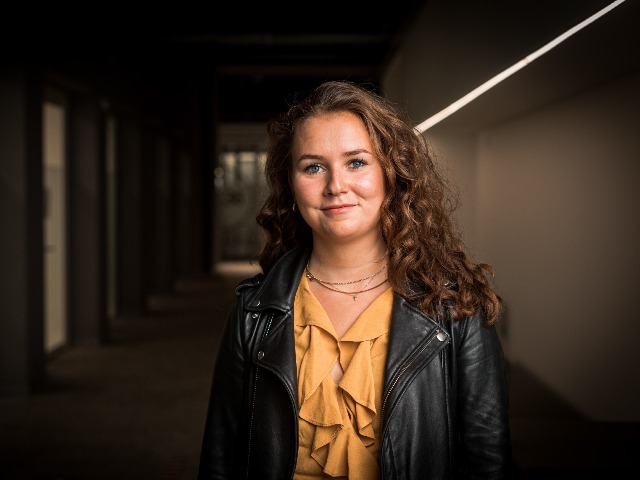 There are so many Bachelor's programmes to choose from but there is always one that makes your heart beat faster. This is precisely how Alina Ruge, now a 3rd-year student from BSc Global Responsibility & Leadership, felt about applying for the programme back in time. Learn about Alina's student experience and what makes it so special in the interview!
What made you decide for Global Responsibility & Leadership programme?
When I was finishing High School in Germany 2018 I had no idea what I wanted to study or do with my life. I heard that Dutch universities enjoy a good reputation so I decided to convince my parents to drive to the Netherlands with me after obtaining my degree and look at some potential universities. At that point in time I looked into International Business or Psychology degrees. I was really impressed by all the universities that I visited, by their quality and the Dutch university system in general. After this trip I took a year off to travel the world and volunteer in different places. This year has helped me to consider once again what I want to study. I looked at what every study programme in the Netherlands had to offer and among my research I found the Bachelor's programme Global Responsibility & Leadership. When I read the course descriptions and the objectives of the bachelor programme my heart started jumping out of excitement. The boyfriend of one of my best friends was also studying this programme at the time which is why I had a first-hand contact person in the first year of the programme. He told me with excitement about his classes and I felt convinced that this programme would be the right fit for me. Without ever having visited Leeuwarden before I knew that Campus Fryslân would be the best choice for me.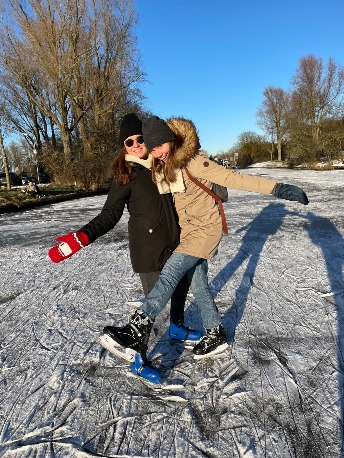 In your opinion, what kind of student is the Global Responsibility & Leadership program for?
The programme is for students who are open-minded, have a broad interest, are socially engaged, ambitious, and internationally oriented. If you want to work in an international context later on and want to have the possibility to have broad job perspectives this bachelor is perfect for you.
There is a possibility to choose a major within the programme. Which one have you chosen and how is your experience?
I chose the major in Governance, which consists of the Economics, Political Science and a Global Health side track. I knew from the beginning on that I would be most interested in the political side within the programme and discovered my interest for global health while taking courses such as Introduction to Global Health or Diversity, Intersectionality and Global Health. I am very satisfied with the tracks and hope to get a job at UN Women, where political science and global health would be perfectly combined.
What are some of your favourite courses?
Politics, Power & International Responsibility, Comparative Political Systems, Diversity, Intersectionality and Global Health, Worldwide Analyses of Global Health Issues and Ethics and Global Responsibility. I learned about the basics of politics, different political systems in the world and how they impact international relations. Moreover, I grasped how minority groups are affected differently for example during the COVID-19 pandemic through intersectional aspects interplaying. Furthermore, I acquired the skills allowing me to visualise and analyse health data and conduct my own epidemiological research. I became aware of what is ethical in today's world and how it was defined throughout history. These courses helped me to gain a deeper understanding of today's world and helped me prepare for the job market.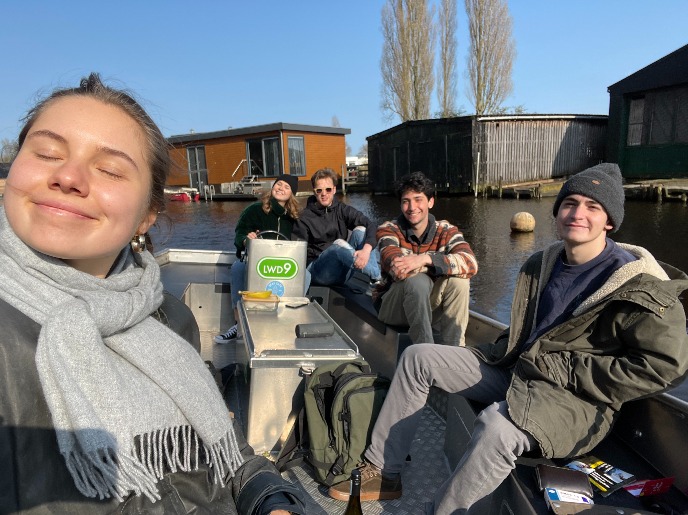 What does a typical day of a Global Responsibility & Leadership student look like?
My typical day starts at 8:30 am with a home workout together with my roommate Julia. After that I shower, eat breakfast and either go to class or have one online. If I don't have that yet I sit down and work on assignments.
After my first class I have lunch at home or in the cafeteria and then go into my second class of the day.
After that, around 3:00 pm I have group meetings or do something for my job as a student assistant for international recruitment at Campus Fryslân.
In the late afternoon I meet with friends for a walk outside and coffee.
In the early evening I continue with preparing lectures for the next day and finish up on my readings.
Around eight I have dinner with a few more friends, we all cook together and play games.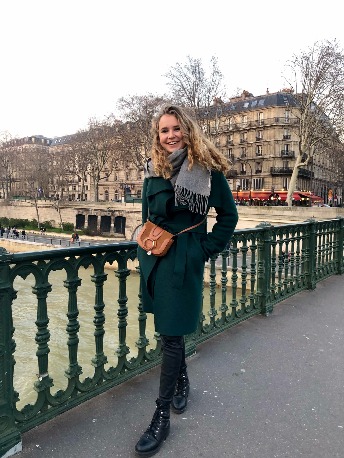 What is special about the Global Responsibility & Leadership programme for you?
There are many aspects answering why it is so special and very different from conventional study programmes.


The first one is the community. As we lived together in our first year we formed a tight community of like-minded people who all have a shared passion for the environment and social equality. We are connected in the shared purpose of making the world a better place. You are never alone and always have people to spend time with and have fun.
It is also this special personal connection we have to the staff and professors of Campus Fryslân. It is a very personal atmosphere and you can always contact someone if you need help. Everyone is easily approachable.


Finally, it is the events and workshops that are organized by the campus and its student association Nobis Cura Futuri. We have workshops for example on decision making, LinkedIn or just Fireside chats with entrepreneurs and politicians. These events have broadened my horizon immensely outside of the classroom.


What would you say to your younger high-school-looking-for-a-bachelor self?
I would tell her that you have to follow your gut to make the right decision but also take enough time to think about what you want to study and do with your life. You should weigh out all of the pros and cons and take a detailed look at all of your options. Ask your family and friends to help you find out what fits best to you and your future aspirations. In the end trust yourself and that everything will fall into place eventually. Just give yourself time.