About the UCF Intro Week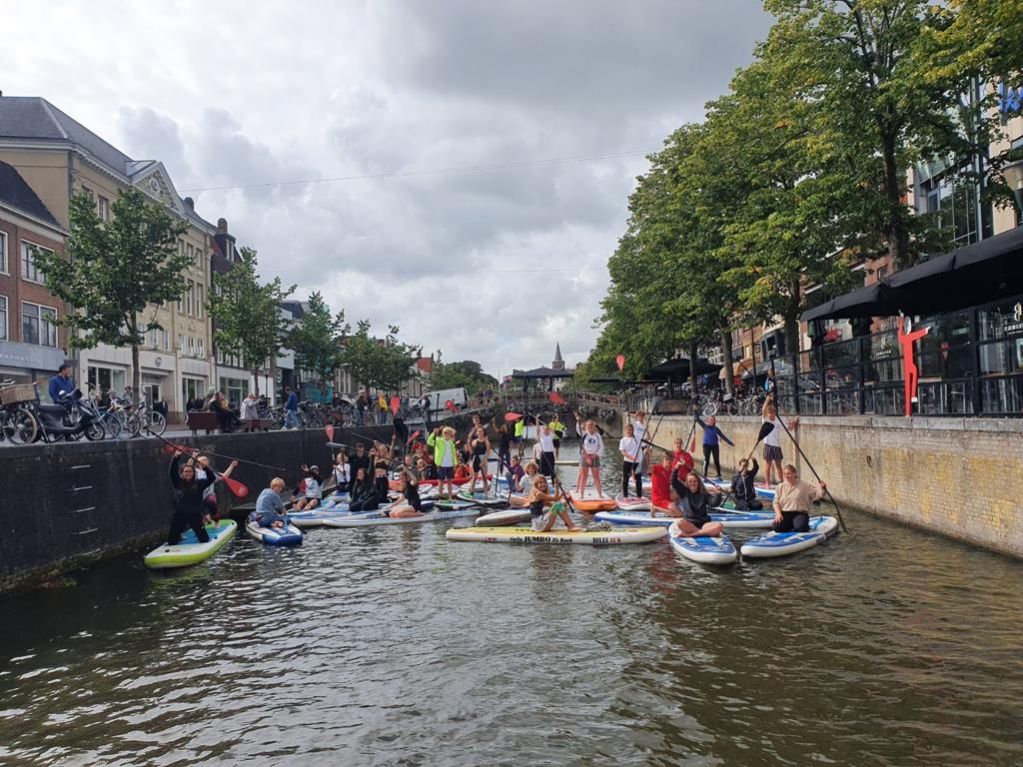 Hello, my name is Julia Gorny, I am 18 years old and am from Germany. I am a freshly baked first-year student of Global Responsibility & Leadership and want to share my experiences of our introduction week with you!
Starting something new is always exciting. Beginning a new chapter in life, moving out of home or to a new country and meeting new people can be a challenge for some. There is a very thin line between nervousness and excitement but to overcome any possible fears or worries, the intro week was the perfect way to get us all highly excited for the coming years!
Thanks to the small-scale surrounding of our programme we were the lucky students who could enjoy five days of full packed introduction programme – not online!
Thoughts and impressions about the intro week
In this blog, I not only want to share my impression from the intro week, but I also want to include some opinions of my fellow students. For that purpose, I created a little poll asking my classmates two questions.
The first question was:
If you had to describe the intro week with one word, what would it be?
This question is hard to answer. We had so many different activities in our programme and had to process so many things at once that you can hardly describe this experience in one word. I would use the word overwhelming in an attempt to sum up all of what I experienced that week.
A few examples of words my fellow students used are warm welcome, diverse, curiosity, Gezellig, fun, fun, fun!!!, exhausting, amazing, impressive. One student described the week as a "surprise bag" and if you ask me this one sums it up perfectly. You never really know what to expect from a "surprise bag ", just as we did not know what the introduction week itself, the people and the course in general would be like. I think I can speak for all of my fellow students that the start of our university life was an unforgettable experience and the amazing outcomes of our "surprise bag" will have long-lasting effects.
Our programme and favourite activities
The programme was a perfect mix of informative as well as fun and sportive activities. On Monday morning we already had a great start with the official welcome from our dean Prof. dr. Andrej Zwitter. It was during this that I finally realised that something new and exciting is about to begin. We are new students now and the best is yet to come. Afterwards, we had sessions in our academic advisement groups and my group directly started doing the 99 challenges which were part of the programme.
The second question I asked in my poll was:
What was your favourite activity of the intro week?
The 99 challenges was one of the most common answers. The challenges included fun tasks like sliding down the stair-rails in the Beurs or having a group wear as many items of clothing as possible. Other high rated activities were SUP, stand up paddle boarding, on the canals (only 4 of us fell in!) and playing volleyball and kaatsen, a typical Frisian sport. Those group activities were especially great to get to know each other better, learning how to bond and communicate as a group. The week ended with a nice "homecoming dinner" with all the students. Everyone was a bit exhausted after the exciting week, but still happy to have arrived in the UCF community.
One special thing I took from this week
In a lecture about liberal education by Dr. Indira van der Zande and Dr. Caspar van den Berg there was one thing I am still thinking about. Dr. Caspar van den Berg showed us how privileged we are to be able to study and how lucky we are to be in this exact programme. This privilege comes with great responsibility and I want to always have this in mind during my studies to make the best out of it.