A Mexican exchange student in Leeuwarden: Netherlands, I unexpectedly love you! (Part 1/2)
| | |
| --- | --- |
| Date: | 07 May 2020 |
| Author: | Campus Fryslân |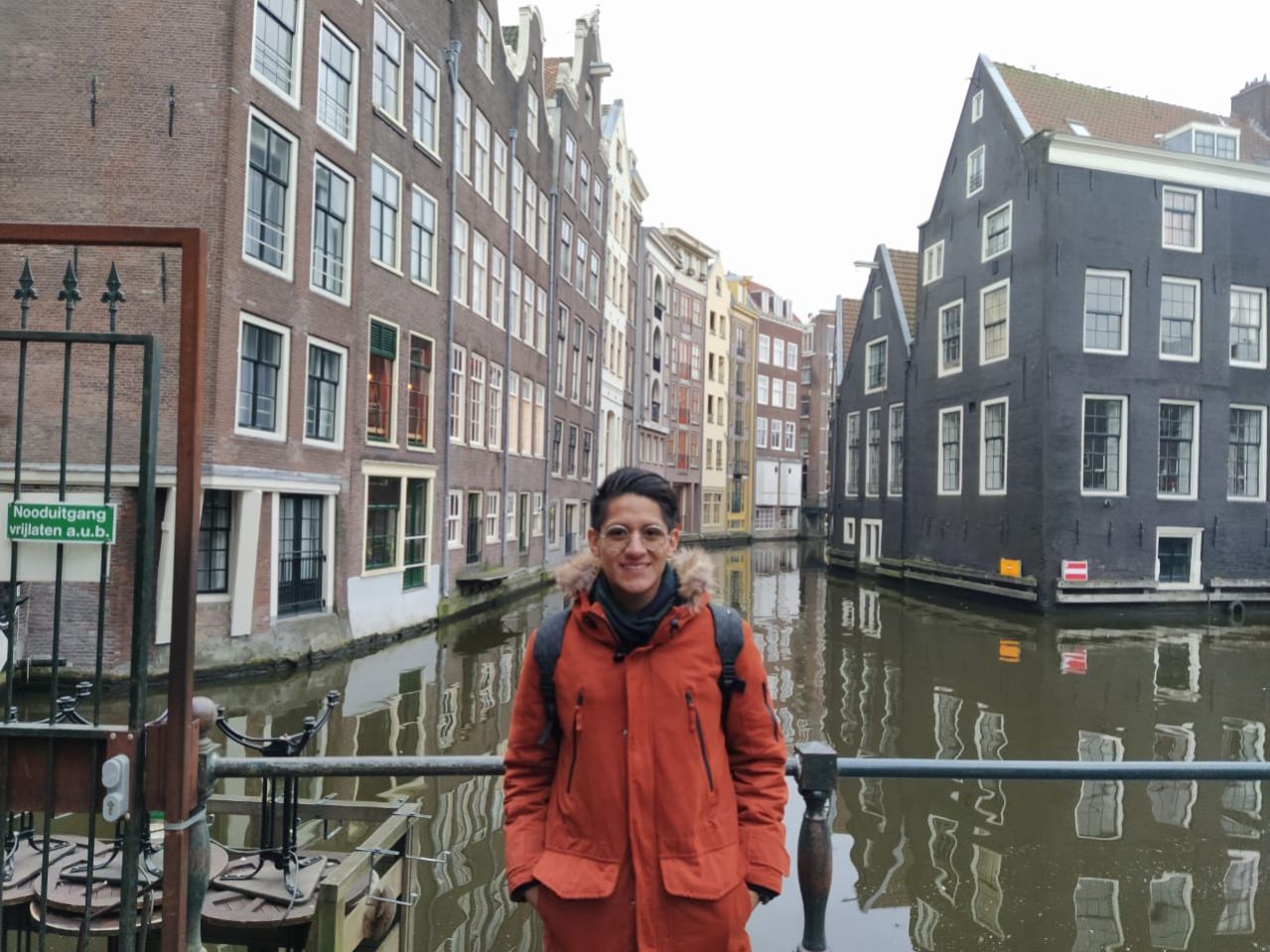 Hello everyone! My name is Alda and I'm doing my exchange at Campus Fryslân. The story of my exchange is quite a hilarious and intricate one. Firstly, because I never imagined I would end in the Netherlands. I prepared myself for an exchange in Germany, Canada or Latin America! Secondly, because it was the cause of so many difficult, and now seemingly funny, moments, efforts, and help from other people to arrive in Leeuwarden. Although, when I found out what Campus Fryslân could offer, I immediately fell in love with the global sustainability vision and interdisciplinary approach. Now, I have the delightful opportunity to adapt my lifestyle and culture to another completely different and almost contrary culture. And what do I tell you about discovering I was the first student on an exchange at CF or dealing with the current corona crisis? Keep reading if you want to know!
How it all started: the chaos.
Going on exchange is quite a far dream for some people in a University with more than 360 thousand students and a very limited number of scholarships and Universities for students to go abroad, but since my first semester, I knew I had to apply for it.

However, when the time to select a University came, I found out that there were a lot of requirements (B2-C1 level for German!) or the programs didn't catch my attention. Time was running out for my last opportunity to go abroad (because I'm currently in my last semester) and looking for all the Universities I could apply for, I discovered the University of Groningen, which has one of the most complete websites with information for exchange students. While exploring the vast offer of faculties and programs, I found Campus Fryslân and fell in love with the approach this slightly new faculty has. However, there was not much information about going on exchange at Campus Fryslân (and luckily we are not allowed to contact directly to the university) so I had to expect the best and apply as if it was for any other program at the University of Groningen.
After five months of uncertainty and tough situations (preparing a new English certification in one week and doing it in another city due to the deadlines, having to prove financial funds of almost 5000 EUR, a new laptop stolen with all my documents, infinite bureaucratic procedures and almost desisting) I received an email from the University confirming my exchange and my academic schedule. I never felt so happy and neither did my family, friends, and teachers who helped me and accompanied me through that journey and with whom I will always be grateful and in debt.
Later in part 2: my arrival in the Netherlands; a whole new world!