A Day in The Life… Tourism, Geography & Planning
| | |
| --- | --- |
| Date: | 24 November 2020 |
| Author: | Campus Fryslân |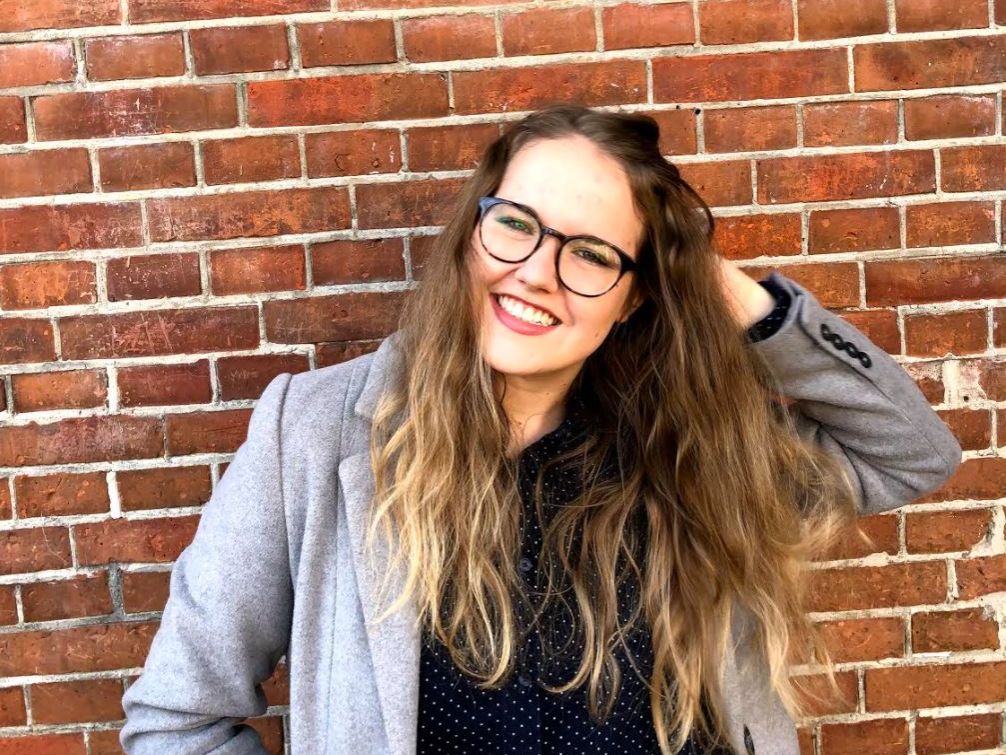 By Tereza Kubištová
Hi! My name is Tereza Kubištová, and am originally from Czechia. I did my bachelor degree in England in International Tourism Management, which I followed by a pre-master's programme at the University of Groningen. On the masters I currently study – Cultural Geography: Tourism and Planning, we focus on the impacts of tourism on people, places and cultures. We tackle the interaction between hosts and guests, authenticity, regional development and socio-cultural impacts of tourism.
Today, I am going to tell you about my usual day. As we are currently in a partial lockdown in the Netherlands, my life is not as exciting as it would normally be, but hopefully it will give you some idea of what the life of a student in lockdown looks like!
It is Block 1b [Nov-Jan] and it is Thursday. Today I have 2 classes – one in Tourism and Regional Development and the second one is a seminar for Master Thesis. Today they are both online, so I am staying in my flat in Groningen and do not have to go to Leeuwarden. So, let me take you with me!
8am – Wake up
I usually wake up around 8am, which I follow with a bit of leisure reading, at the moment I'm reading book five from Game of Thrones and have some breakfast. I try to do a bit of meditation at least daily but today just wasn't the day, maybe in the evening.
9am – Start studying
We have quite a few projects going on at the moment, including the master thesis so there is no time to lose time. I start early with some baby tea, as Dutch people call it but if you're not Dutch it's also knowns as English breakfast tea with oat milk, and I today I focus on the proposal for my master thesis. I am writing about the perception of tourism by residents, who grew up in Communist Europe. My study tip to stay focused in lockdown is listening to study music on YouTube in headphones and downloading Flora on your phone.
11.30am – Lunch time
Today I have an earlier lunch because I have lectures from 12 till 5. I am having some leftover black bean stew we made with my boyfriend yesterday. It warms both your body and soul and also gives you energy to get on with lectures!
Midday – Tourism and Regional Development lecture
My whole day was online today, so I am sitting back by my table with headphones on. This course focuses on the regional development and planning with application on the Wadden Sea area, where we will also do a case study. Today we spoke about policies and planning of regional development and what the different approaches to governance are.
3pm – Master thesis seminar
Another lecture/seminar of the day is about our master thesis. Every three weeks to a month we have a meeting, where we discuss our progress with our classmates. Today the discussion was about the methodology and our progress with the proposal, which has a deadline on the 9th December, so pretty soon! In the background, my boyfriend is baking some ginger and lime biscuits, from which he will make a dark chocolate and ginger tart so the whole flat smells amazing, and I am very excited for when the baking is finished!
5pm – Classes are finished and my free time starts
Usually after my classes, I go for a walk in Noorderplantsoen with my boyfriend and just enjoy the presence of all the dogs around. As I come from a village, it is amazing to live so close to such a beautiful park.
6pm – Dinner time
When we get home from the park, we usually crack on with dinner. Today we are up for something easy, so we are roasting some vegetables and potatoes, which we will have with hummus. With dinner, we either watch some Netflix shows but today… today is the day… I mean we forgot about the Great British Bake Off on Tuesday, so we are watching it today. The tart with it is perfect!
For the rest of the evening, I usually just relax. I don't study well during the evening, so try to keep myself organised (with a help of three planners) and do all my work during the day. In my free time I enjoy vegan baking and cooking, reading, watching Netflix and starting new hobbies to which, I don't stick to - such as crochet, embroidery and playing ukulele – that is what lockdown did to me!
So that was it. I usually head to bed between 10 and 11pm and then the whole thing repeats. It is not easy to be a student in the current situation with all the restrictions, but you are all doing a great job! Hang in there!