Waarom het programma Customer Experience Management?
Transformatie naar een 9+ organisatie*
Het nieuwe executive programma 'Customer Experience Management' van de University of Groningen Business School, Altuïtion en het Customer Insights Center biedt u creatieve inzichten mét een academische twist. Door de unieke combinatie van theorie en praktijk ontwikkelt u in korte tijd een scherpe visie op strategieën in klantbeleving en krijgt u handvatten aangereikt om ook uw organisatie te transformeren in een 9+ organisatie.
Ga mee op klantreis
Met behulp van Customer Experience modellen als Design Thinking en Customer Journey Mapping gaan we samen op reis door de wereld van de klant; onze docenten maken daarbij direct een grondige vertaalslag naar uw praktijksituatie. Op deze manier kunt u een transformatie naar een 9+ organisatie in gang zetten; oftewel een onderneming die volledig gebouwd is op het fundament van klantbeleving.
CXM in theorie en praktijk
De academische programma's Customer Experience Management biedt meer dan doorsnee theorie- en praktijksessies op het gebied van klantbeleving. Tijdens de programma's maakt u kennis met verschillende bedrijven die hun customer journey tot in de puntjes hebben uitgewerkt en hun succesverhaal al hebben geschreven.
Op bezoek bij leading examples in cx
In het 5-daagse programma gaan we samen langs bij een organisatie met een unieke Customer Experience strategie en krijgen daar inzicht in hun aanpak. Hierbij is er niet alleen oog voor de resultaten, maar ook de manier waarop deze organisaties van binnen werken. U doet bovendien zelf ervaringen op met best practices, wanneer u met vakgenoten samenwerkt aan strategische cases uit de bedrijfspraktijk. Zo transformeert u tot een regisseur van optimale klantbeleving, die ook in staat is de interne organisatie te beïnvloeden.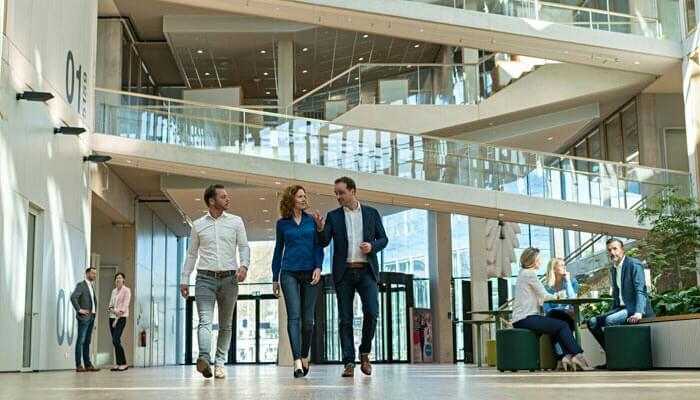 Leerdoelen
Aan het eind van de Customer Experience Business Case in 1 dag:
Kent u de filosofie en werkwijze van een 9+ organisatie*.
Herkent u enkele bouwstenen van CX en kunt u deze benutten.
Kent u de Customer Journey methode en kunt u verbeterpunten hieruit toepassen op uw eigen organisatie.
Aan het eind van het Executive Programma Customer Experience Management:
Weet u waarom klanten bepaalde bedrijven een 9+ willen geven.
Kunt u de belangrijke en relevante bouwstenen van CX toepassen.
Kunt u inzoomen op de 'moments of truth' in de Customer Journey van uw eigen organisatie.
Bereikt u klanten effectiever en efficiënter door (onderscheidend) te sturen op functionele en emotionele beleving.
Weet u hoe excellente CX te relateren aan:
- customer journey management,
- digital en agile ontwikkelingen,
- het samenspel tussen kwalitatieve en kwantitatieve insights.
Bent u in staat om CX te implementeren als integraal principe door de gehele keten van bedrijfsprocessen.
Kunt u aantonen hoe CX bijdraagt aan omzet- en margeverbetering.
Hebt u een concreet plan en de vaardigheden om een of meerdere van de geleerde onderdelen bij uw eigen organisatie te realiseren.
Neem gerust contact op met onze opleidingsadviseur, we gaan graag in gesprek om een op maat gemaakt voorstel te doen, passend bij uw organisatie.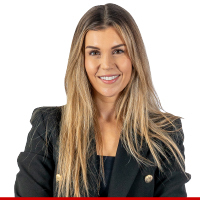 Marit Luiting-Drijfhout
Opleidingsadviseur
T: +31 50 36 32 919
M: +31 6 11 91 94 28
E: m.drijfhout rug.nl
| | |
| --- | --- |
| Laatst gewijzigd: | 13 september 2022 09:46 |