Executive programma Customer Experience Management
Het executive programma Customer Experience Management bestaat uit 3 avonden alsmede 2 volle dagen met tussenopdrachten. Hieronder vindt u een overzicht met korte beschrijvingen van de programmaonderdelen.
---

1. WHY Customer Experience?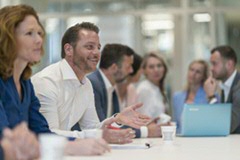 Een duik in de wetenschap onderliggend aan CX
AVOND 1
Customer Experience. Wat is het nut en hoe is het ontstaan? Op deze eerste cursusdag duiken we in de geschiedenis van de klantbelevingsstrategieën. We reflecteren op de overgang van Customer Intimacy naar Customer Engagement in de jaren '90, waarna we onderzoeken hoe het fenomeen van de klantreis de laatste jaren zo groot is geworden. We verdiepen ons in 9+ organisaties* – waar klantbeleving zó excellent is dat klanten emotioneel geraakt worden en spontane aanbevelingen gaan doen – en u leert hoe uw organisatie zelf kan excelleren in emotionele klantbeleving.
---

2. HOW? Innovatie vanuit Customer Journey denken
Met welke bouwblokken ontwerpt u de optimale klantreis voor uw klanten?
AVOND 2
Op de tweede dag volgt u college over de CX-onderzoeken en onderwerpen van het moment: Big Data, Analytics, Metrics. Daarnaast gaan we dieper in op kwantitatieve en kwalitatieve toepassingen van CX-Analytics. U leert de building blocks van Customer Experience Management beter begrijpen – waarmee bereikt een organisatie nou écht succesvolle klantbelevingen? – en gaat u deze toepassen in de eigen praktijk d.m.v. een opdracht.
---
3. ACT: van klantinzicht naar 9+ organisatie*
Welke strategie voor klantbeleving past u toe?
AVOND 3
Waardoor slagen of falen klantgerichte organisatieveranderingen? En hoe bereikt u zelf een succesvolle organisatietransformatie rondom klantbeleving? Op avond 3 leert u de strategieën en technieken van de afgelopen cursusdagen effectief toe te passen in de praktijk. Bovendien gaat u aan de slag met een case, waarop u uitgebreide feedback ontvangt van docenten.
---
4. TRANSFORM: naar een 9+ organisatie*
How passen we de kennis over CX toe in uw praktijk en hoe overtuigen we de betrokkenen?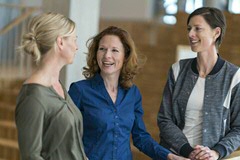 DAG 4
We gaan de diepte in aan de hand van de eigen organisatie van de deelnemers met behulp van de Customer Journey, de belangrijkste Moments of Truth en werken toe naar een verbetervoorstel dat uw klanten een 9+ ervaring aanreikt. Met methodes als Service Design Thinking en het Business Model Canvas leert u hoe creativiteit en innovatie kunnen worden toegepast in nieuwe klantinteracties. Aan het einde van de dag worden we geïnspireerd door de locatie van onze gastheer aan de hand van een leading example in de markt en sluiten af met een diner.
DAG 5
Op de laatste dag van het executive programma Customer Experience Management presenteert u het resultaat van de afgelopen dagen in de vorm van een toonaangevend verbetervoorstel aan uw eigen directie. Later op de middag vindt de Graduation Ceremony plaats. Voor de liefhebbers is er daarna een borrel.
* 9+ is een geregistreerd merk van Altuïtion
Neem gerust contact op met onze opleidingsadviseur, we gaan graag in gesprek om een op maat gemaakt voorstel te doen, passend bij uw organisatie.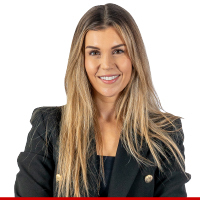 Marit Luiting-Drijfhout
Opleidingsadviseur
T: +31 50 36 32 919
M: +31 6 11 91 94 28
E: m.drijfhout rug.nl
| | |
| --- | --- |
| Laatst gewijzigd: | 13 september 2022 09:46 |