Erasmus+ Staff Week 2018: 9-13 April
Programme
The Staff week of the University of Groningen will focus on 2 themes:
1 Internationalization at Home.
Different aspects of Internationalization at home will be highlighted. Our experts in the field will present what is being done at the University of Groningen and we will exchange experiences and ideas
Topics will be:
The International Classroom
The International Classroom This university-wide project started in 2013 and is now getting into its challenging next phase of institutional implementation. Franka van den Hende, Academic Expert and Researcher in Internationalization of Education, will tell you about the objectives, approach, outcomes and resources of this project, while Kirsten Wolkotte will tell you more about a good practice at the Faculty of Law.
Generalizing from the Groningen experience, this session will discuss: what is an international classroom, (why) do we need an international classroom, how do we develop and implement an international classroom, who do we need to involve, what are our blockers and enablers. The session will be highly interactive, with ample time for discussion and allowing you take home new insights and action points for your home institution.
For further information about the UG project: www.rug.nl/internationalclassroom

Welcoming international Staff: HR Onboarding; Best Practices
HR Onboarding is about a Warm Welcome & Soft Landing of new international staff. The presentations will focus on the following subjects:
1. the steps that UG has taken in order to facilitate paperwork and all the necessary formalities before and upon arrival in Groningen. An important factor has been the close collaboration between HR, Immigration Services and the International Welcome Centre North. The welcoming of new internationals is being managed from a central level.
2. UG has launched a Dual Career Programme for (international) spouses. An outline of the programme will be given and some partners will talk about their personal experiences as participants in this programme.
3. The Faculty of Economics and Business has conducted a survey among their international newcomers. Some of the results of the survey will be presented as well as how the outcome has triggered soft landing initiatives on a decentralised level.

Student Associations – inclusion of international students
The student organizations of the University of Groningen play an important part in the internationalisation and inclusion process in Groningen. During this session, students from ESN (international student organization), CUOS (central executive board for student organizations) and Ibn Battuta (Faculty Association Spatial Sciences) will tell about their role and how they work together with the university to realise internationalisation and inclusion in Groningen. They will also hold an interactive discussion with the group to exchange best practices and ideas.
Language and Culture policies

2: Sustainability and The Green Office
How 'Green' is your university?
The University of Groningen is listed #11 in the Green Metric Ranking; a list of the 'greenest' universities worldwide. Through various activities and projects, the UG becomes increasingly more sustainable.
In this staff week we would like to share best practices regarding sustainability which each other, so that all of us can work towards a more sustainable world.
The week will consist of lectures by professionals and scientists who are highly specialized in their field. There will be plenty of time for discussing, brainstorming and sharing ideas.

The topics will be sustainability in all aspects of the university, ranging from sustainable behavior of students and staff, to realizing a large solar field on university grounds, programme management, communications and marketing, and everything in between.

We welcome you in our beautiful city and invite you to meet our students and staff.
Fee:
A participation fee of € 175 will be charged
Registration
Registration was open until February 15. It is unfortunately no longer possible to register for this staff week.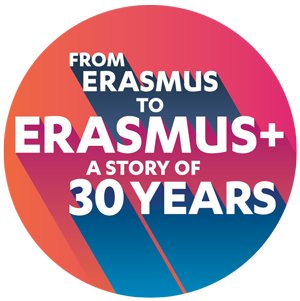 | | |
| --- | --- |
| Laatst gewijzigd: | 06 maart 2018 09:42 |